VOTD: 'Family Guy' Honors Adam West With A Montage Of His Best Moments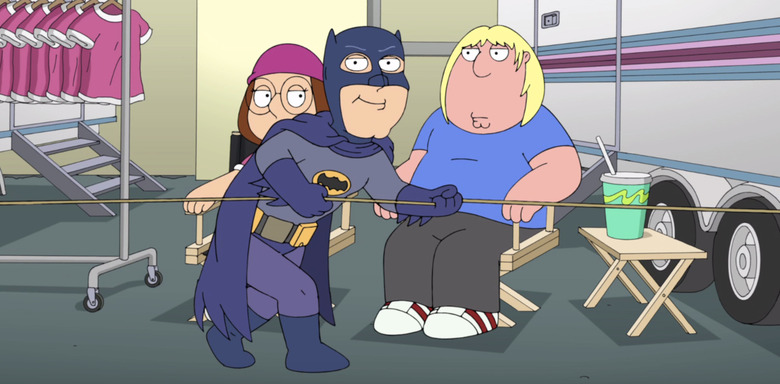 Pop culture lost an icon in early June when Batman television series star Adam West passed away at age 88 after a battle with leukemia. The internet paid endless respect to the man who was the first encounter many fans had with The Caped Crusader. Now another tribute comes from the show that kept Adam West a household name, even for those who may not have known who he was.
Family Guy made Adam West into quite the character on the FOX animated series by creating an exaggerated version of the actor as the mayor of Quahog, the Rhode Island town that the Griffin family calls home. The animated version of West was kooky, not too bright, and always one of the best parts of the show, and the Family Guy crew wanted to pay tribute to the actor with a montage of his best moments from the series.
Watch the Family Guy tribute to Adam West below.
Stay to the very end for a touching farewell to Adam West, even though the animated series isn't done with the character of Adam West just yet. There are five episodes that will air during the next season of Family Guy that Adam West had already recorded dialogue for before he died. Will one of the episodes give him a proper send-off? And will a new mayor of Quahog be announced?
These are questions to which we don't know the answer right now, and after West had died, the producers had only just started to discuss how to handle the situation. We might get a new mayor eventually, but I don't think they're in a rush to replace him.