A 'Tron' Ride Is Coming To The Magic Kingdom At Walt Disney World [D23 Expo 2017]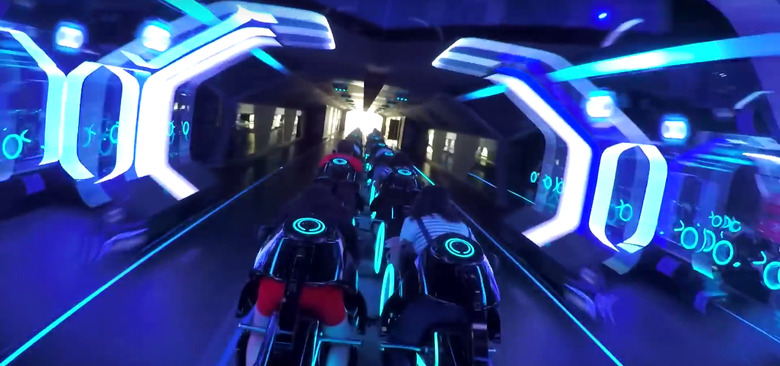 Tron is coming to the Magic Kingdom.
Disney Parks and Resorts Chairman Bob Chapek announced at D23 that the popular Tron Lightcycle Power Run attraction that debuted at Shanghai Disneyland last year will be making its way to the Magic Kingdom at Walt Disney World. It won't be replacing an old ride, but will sit in a new space carved out of Tomorrowland.
The Tron ride will sit in a new space next to Space Mountain, the famous headlining coaster that's been there since the '70s, changing the area's skyline (and adding another E-ticket attraction). Tomorrowland will now house two roller coasters – one charming and classic, one new and cutting edge.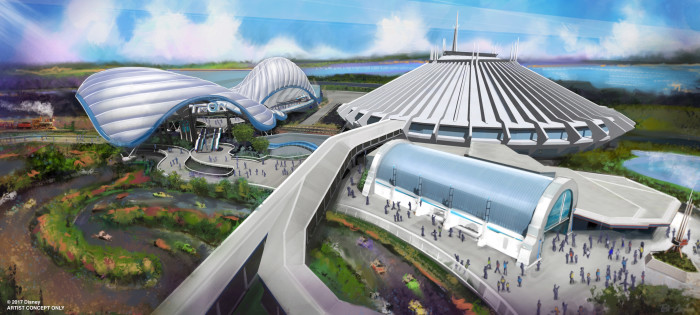 The eye-catching Tron attraction already exists at Shanghai Disneyland. It's a neon-lit ride that goes indoors and outdoors, taking riders on seats that imitate the lightcycles seen Tron and Tron: Legacy. The ride makes use of extensive visual effects, sudden speed boosts, and immersive lighting to create an experience that is unlike any other roller coaster on the planet.
You can watch a first-person perspective of the Shanghai Disneyland ride below. Note the unique ride vehicles, which allow you to sit as if you were on an actual lightcycle!
The Tron ride was long rumored to be taking over the Tomorrowland Speedway, a slow-moving children's car ride that has been with the park since its opening day. While the ride is old-fashioned and occupies a great deal of valuable real estate, it looks like it has been spared...for now. The Tron coaster will instead be built on space that was previously used for backstage purposes.
There's no set date for the Tron ride to open at the Magic Kingdom in Disney World in Orlando, Florida, but it's very likely that it'll arrive in 2021 – the resort's 50th anniversary.