'The Nutcracker And The Four Realms' Details And Release Date Revealed [D23 Expo 2017]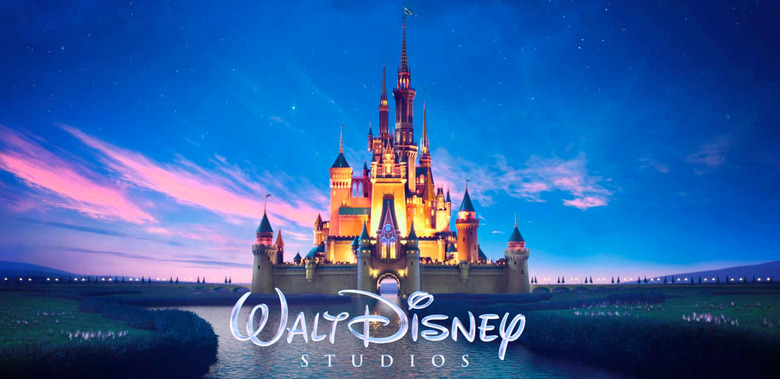 While there are plenty of heavy-hitters at this edition of D23, Disney also used the expo to introduce a film that, while it has a famous title, may not be on as many radars as the movies coming out of Lucasfilm and Marvel. The Nutcracker and the Four Realms is a fantastical take on an iconic story and the footage screened at the film's panel suggests something similar to Tim Burton's Alice in Wonderland...with a lot more dancing.
The film will be released on November 2, 2018 and it's clear the Disney sees this as one of next year's big holiday releases. After all, The Nutcracker is a classic Christmas tale and if you add a lot of adventure and special effects, you may have a serious blockbuster on your hands.
The trailer we saw opens with a carriage moving through the snow, while the instantly recognizable voice of Morgan Freeman narrates that it is Christmas Eve, a time of mystery. We then see an elaborate Christmas party, with a young girl wandering through the house, following a strange thread. Eventually, her path leads her into a snow-covered land, fantastic and over-the-the-top in its design. There are a lot of patterns in this world and it looks, for better or worse, very similar to Tim Burton's Alice in Wonderland remake.
Interestingly, our own Peter Sciretta noted that the concept art shown after the trailer maybe looked more like Harry Potter or Lord of the Rings rather than Alice in Wonderland.
What the trailer didn't show was the Nutcracker himself, who will be brought to life via CGI. The elaborate ballet dance numbers will be created by Misty Copeland and Sergei Polunin, two of the world's most respected modern dancers.
Lasse Hallström (Chocolat, A Dog's Purpose) was hired to direct a live-action version of The Nutcracker and the Four Realms in March of 2016. Black List scribe Ashleigh Powell is writing the screenplay, Mark Gordon (Grey's Anatomy) is producing, and Lindy Goldstein will serve as an executive producer.Mackenzie Foy will play Clara, Keira Knightley will play the Sugar Plum Fairy, Morgan Freeman will play Drosselmeyer, Eugenio Derbez will play the Flower Realm King, Helen Mirren will play Mother Ginger, Miranda Hart plays Dew Drop Fairy, Ellie Bamber plays Louise, and ballerina Misty Copeland will star as The Ballerina.
The classic Nutcracker story, which debuted in 1892 from author E.T.A. Hoffmann, follows a young girl named Clara. On Christmas Eve, she and her family receive a bounty of gifts from their toymaker godfather, including a wooden nutcracker shaped like a man. When Clara goes to check on her new toy later that night, the clock strikes twelve. Suddenly the nutcracker grows to life size, and Clara finds herself in the middle of a battle between gingerbread men and mice. The story was adapted into one of the world's most famous ballets, but there has yet to be a Nutcracker movie adaptation that has captured the world's attention in a major way.
While the studio has recently turned its attention to creating live-action adaptations of their own classic films, this is one of the rare adaptations they're working on that doesn't have a famous animated Disney predecessor. But considering that the play has become a holiday classic, the idea of creating the definitive Nutcracker movie (and swimming in all of the money they'd stand to make from subsequent TV broadcasts every holiday season) must be extremely appealing to the Mouse House.