Superhero Bits: Thor: Ragnarok Trailer Coming Soon, Cyclops Gets New Eyewear & More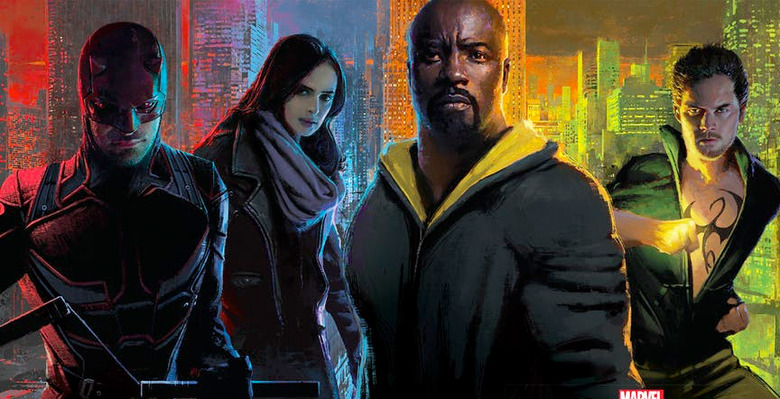 Is the sixth season of Arrow kind of a reboot for the series? Are we getting a new Thor: Ragnarok trailer at D23 or Comic-Con? What has the faith-based organization upset with Spider-Man: Homecoming? Want to see Cyclops' new visor he's wearing in X-Men: Dark Phoenix? What did Christopher Nolan think of Wonder Woman? Is Avengers: Infinity War done shooting? All that and more in this edition of Superhero Bits.
For those who are too busy to read actual comic books, the latest edition of TL;DR goes through Weapon X.
Arrow executive producer Wendy Mericle said the sixth season of Arrow will feel like a reboot in some ways.
#tbt It's funny how somethings come full circle. I didn't think my homemade Spider-Man mask would be one of them. There were a few attempts but when I was 17 years old, using my moms sewing machine and fabrics from @joann_stores I made my own Spider-Man mask. Peter Parker could be any of us. That's one of the reasons why Spider-Man is one of the coolest superheroes of all time. Even at 17 years old I still felt like I could be Spider-Man ???? @tomholland2013 captured this Peter/Spidey so perfectly. He is hands down my favorite movie Spider-Man. Can't wait to see him back playing Spidey! This version of the homemade suit is directly based off of my own creation. I will be posting more unused concepts over the next few weeks. The costume is based on the Scarlet Spider, which was designed by Tom Lyle, and I was going for a McFarlane look with the head. #spidermanhomecoming #spiderman #marvel #homemade #cosplay #costume #costumedesign #comics #ryanmeinerding #peterparker #tomholland #throwbackthursday
A post shared by Ryan Meinerding (@ryan_meinerding_art) on
Ryan Meinerding shared some concept art of an alternate version of Peter Parker's homemade Spider-Man suit.Mark Ruffalo said on Twitter he just saw a new Thor: Ragnarok trailer that's coming to D23 or San Diego Comic-Con.
The latest edition of Marvel Becoming highlights a cosplayer who turns herself into several versions of Spider-Gwen.
Lynda Carter is hoping that her scheduled will allow her to finally make a cameo appearance in Wonder Woman 2.
Marvel Studios released two posters for The Punisher and The Defenders ahead of San Diego Comic-Con next week.
Don't expect to see the classic Black Bolt uniform on Marvel's Inhumans, according to the show's star Anson Mount.
Due to the amount of graphics and images included in Superhero Bits, we have to split this post over THREE pages. Click the link above to continue to the next page of Superhero Bits.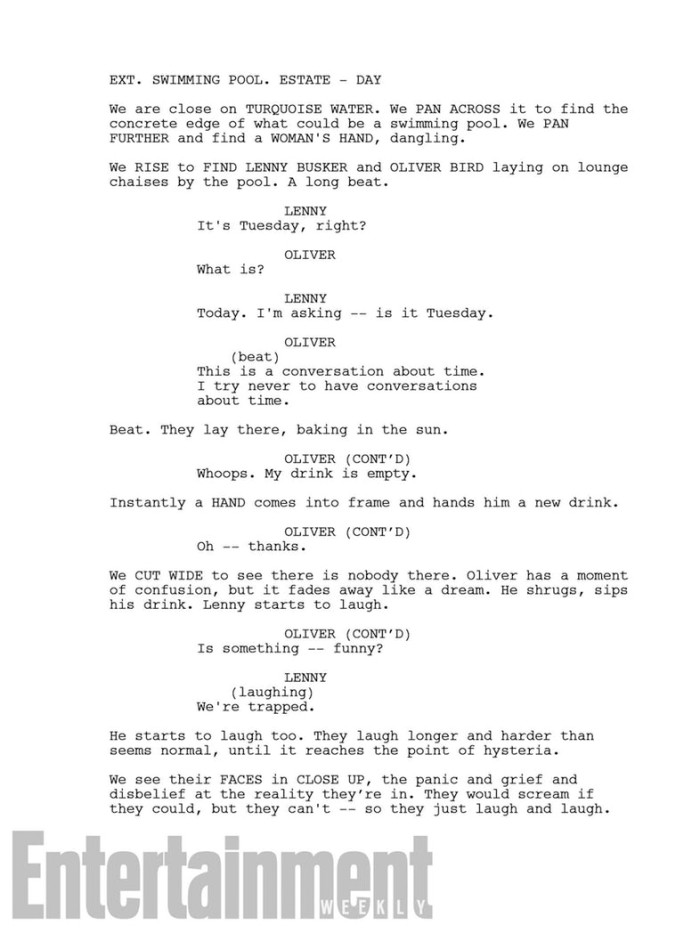 Entertainment Weekly shared a page of the script from second season premiere of the X-Men series Legion on FX.
The faith-based organization Movieguide cautioned against the 30-and-a-half profanities in Spider-Man: Homecoming.
DC All Access debuts an exclusive new clip from the upcoming DC animated feature Batman and Harley Quinn.
After landing the job directing Black Panther, Ryan Coogler went back to the comic shop where he discovered him.
'X-Men: Dark Phoenix' Exclusive. First look at Tye Sheridan's Cyclops. #XMenDarkPhoenix #Cyclops #TeenSpirit pic.twitter.com/ZvX1oUJ0Vk

— X-Men Updates (@XMenUpdates) July 14, 2017
X-Men Updates snagged an X-Men: Dark Phoenix set photo featuring Tye Sheridan with slick new Cyclops eyewear.
Christopher Nolan gave his seal of approval on Patty Jenkins' Wonder Woman movie, saying that he "loved it."
A new clip from Justice League Action features Space Cabbie (voiced by Patton Oswalt) giving Darkseid a ride.
Avengers: Infinity War has wrapped production, as confirmed by an amusing Facebook post by the Russo Brothers.
Due to the amount of graphics and images included in Superhero Bits, we have to split this post over THREE pages. Click the link above to continue to the next page of Superhero Bits.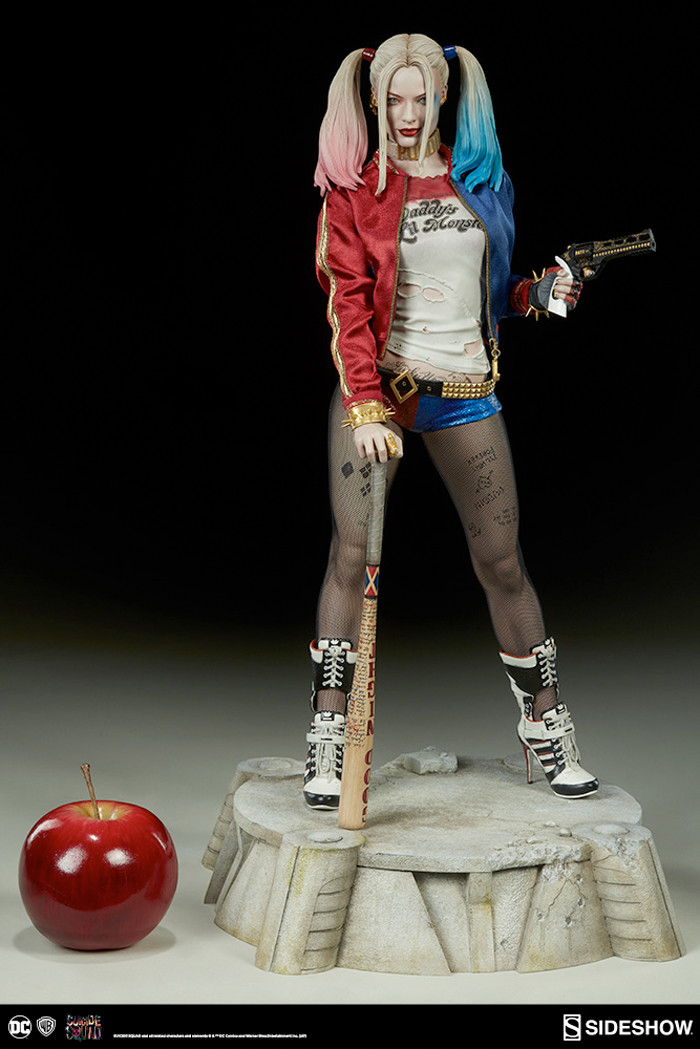 Harley Quinn has a new Premium Format Figure from Sideshow Collectibles that is now available for pre-order.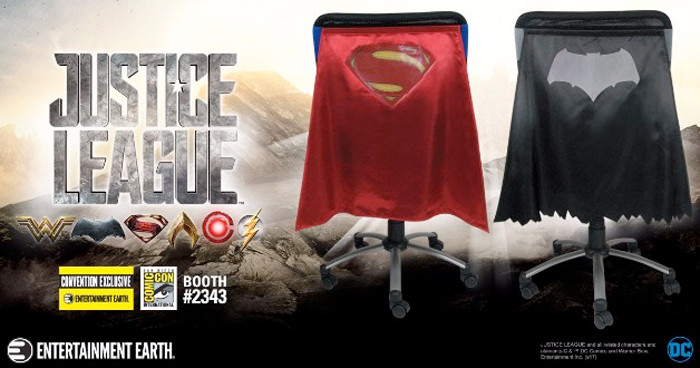 Deck out your office chair with Superman and Batman capes inspired by the heroes' style in Justice League.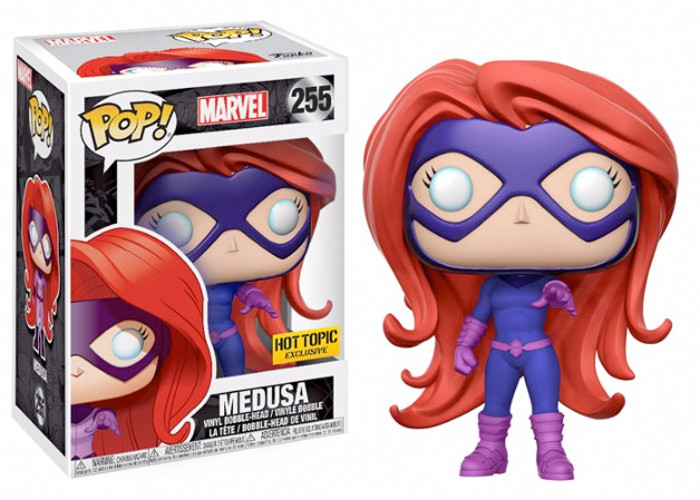 The Funko POP Vinyl line will have a series of figures inspired by Marvel's Inhumans series coming to ABC soon.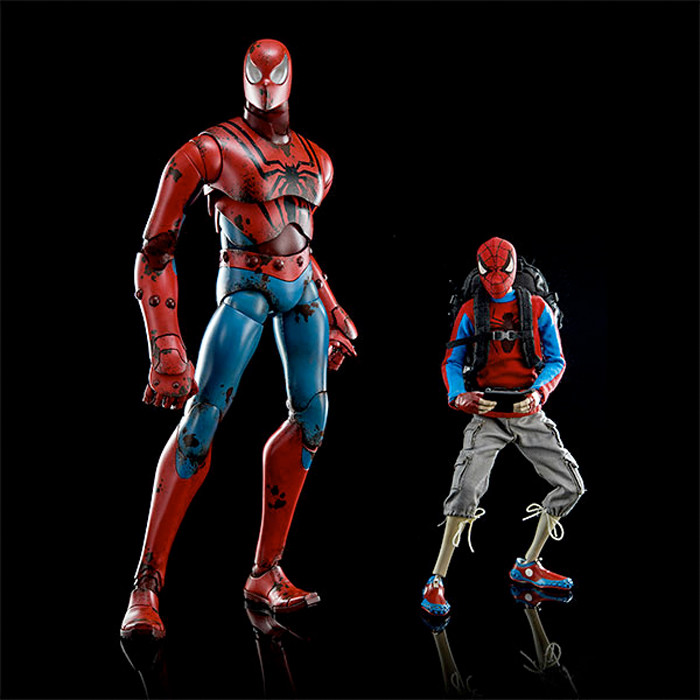 ThreeA has a set of Spider-Man sixth scale figures featuring both classic Spider-Man and Peter Parker too.
Read the previous edition of Superhero Bits right here.