'Ready Player One' First Look Teases Steven Spielberg's Return To Sci-Fi Adventure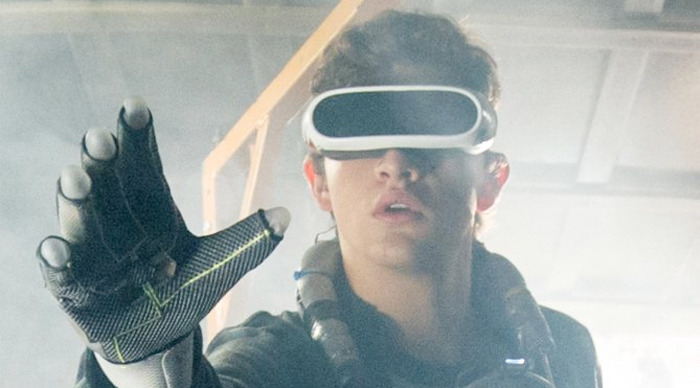 One of the movies heading to San Diego Comic-Con 2017 is Ready Player One, the adaptation of Ernest Cline's popular 2011 sci-fi novel, safely in the hands of director Steven Spielberg. Before the hype train gets rolling next week, we have our first look at the anticipated film, along with some details about our lead character, his Steve Jobs-esque idol, and the world in which this sci-fi adventure takes place.
Check out the first Ready Player One photo below and learn more about Steven Spielberg's movie.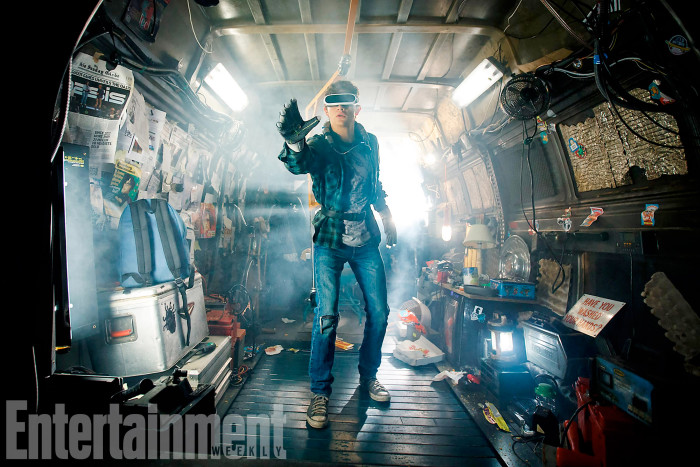 That's Wade Watts in the image (from Entertainment Weekly), played by X-Men: Apocalypse star Tye Sheridan. Though he's wearing similar headgear as the mutant Cyclops he played in the X-Men sequel, he's not a mutant. Wade Watts is an orphan, who lives in a stack of old trailers referred to appropriate as the "Stacks," but that's not where we see him in the photo above.
This is Wade Watts' hideout, an old van where he hides his most prized possessions, including a virtual reality visor and haptic gloves that are used to disappear into a world called OASIS, where movies, cartoons, comic books, and TV shows from the good old days (mostly the 1980s) make life in 2045 more bearable. In OASIS, Wade Watts operates under the handle Parzival (like the Arthurian knight Percival).
OASIS was created by James Halliday (Mark Ryalance of Bridge of Spies) and his Gregarious Games company, and if you zoom in on the various pieces of the high resolution photo above, you can see that Wade Watts is quite the admirer of the tech genius who is described as a mix of Steve Jobs and Willy Wonka. There's a cover of Wired magazine with a younger version of James Halliday on it, headlines about the sale of VR tech and plenty of 1980s nostalgia lying around.
In Ready Player One, Halliday has died, but he's left behind one final game for all of his fans to play. In a series of messages left behind in OASIS, he guides users to find a series of Easter eggs. The prize? Oh, you just get to become the new owner of Gregarious Games. Wade Watts is on the hunt, but there's a corporation called IOI who is also playing the game, and since they want to make OASIS only available to those lucky enough to have a boatload of cash lying around, they're the bad guys.
Thankfully, Wade won't be alone in his efforts to keep IOI from winning the game. Joining him are fellow players and friends that he's never met in the real world. There's Art3mis (Olivia Cooke), Aech (Lena Waithe), and I-R0k (T.J. Miller), and they're all working against Nolan Sorrento (Ben Mendelsohn), the chief of Oology (the study of eggs) at IOI.
We'll get a much better look at Ready Player One next week at the 2017 San Diego Comic-Con, where the first trailer is expected to drop, so stay tuned for much more soon.
Ready Player One is slated to arrive in theaters on March 30, 2018.