Cool Stuff: 'Who Framed Roger Rabbit' Comes To Life In A Huge Custom LEGO Set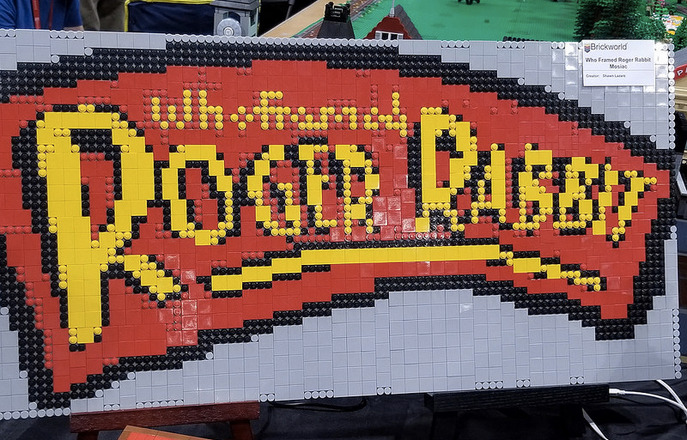 There's no better time to be a LEGO collector as the building block company is putting out some of the best sets that they've ever created, even taking custom creations built by fans and turning them into real sets. Sadly, there are some sets that we won't ever see turned into official LEGO sets, but that doesn't mean we can't admire the craftsmanship, detail and time that went into making them.
Who Framed Roger Rabbit is the latest film to get a custom LEGO set created by some ingenious master builders. The group known as KC Bricklab created a massive vignette set painstakingly recreated some of the scenes and settings from Robert Zemeckis' groundbreaking animated and live-action hybrid. Check out some of the images of the Who Framed Roger Rabbit LEGO set below to see what we're talking about.
Here's a gallery of images from KC Bricklab's Flickr page:
As you can see, there's Maroon Studios, sets where the cartoons are shot, Toon Town, the ACME warehouse where the film's climactic face-off takes place, and that anthropomorphic cartoon car Benny the cab, complete with minifigures of Roger Rabbit and Eddie Valiant. It's an incredible recreation of the old school Hollywood set with some of the most incredible attention to detail. Plus, there's that massive title made entirely of LEGO and the prop of the cartoon gun with cowboy bullets made out of bricks too
Though we'd never get to see a custom LEGO set of this scale become an official one, it would be pretty cool if Benny the Cab was turned into a legitimate LEGO set that we could buy on shelves.