'Avengers: Infinity War' Footage Brings The House Down At Comic-Con 2017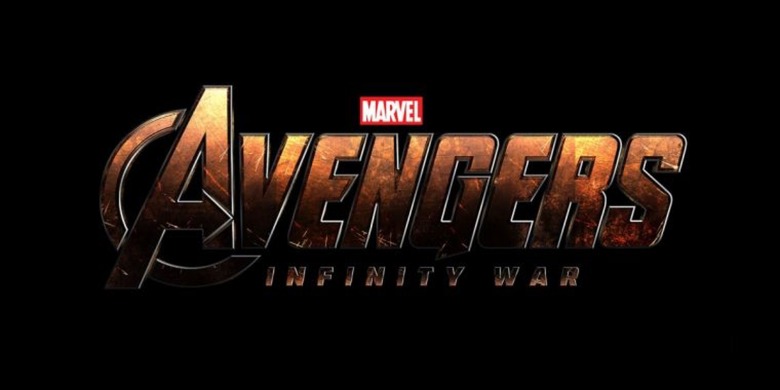 Note: The Avengers: Infinity War footage that played at Comic-Con (and brought down the house) was the same footage that we previously saw at D23. Because of that, we are bumping our old post, just in case you missed it the first time. In Hall H, in front of a crowd of 7,000 eager fans, this footage killed. We have also added additional details that we noticed on this second viewing.
The original post follows. Just mentally replace "D23" with "Comic-Con."
***
As expected, the live-action films panel at the the 2017 D23 expo concluded with a first look at the upcoming Avengers: Infinity War. This grand culmination of the Marvel Cinematic Universe so far promises to be an epic experience, one that brings the many (many, many) heroes of these movies together for their biggest battle yet. Naturally, the first footage from the film screened and we have a rundown of what you need to know.
The Footage
With a large portion of the Avengers assembled, co-director Joe Russo joined the cast, noting that his fellow director (his brother, Anthony Russo) is hard at work on the film in Atlanta, Georgia. However, they had prepared a little look back for the D23 crowd, a video that recapped the previous 10 years of heroes, storylines, and yes, Infinity Stones.
But then this nostalgic look back jumped into something new: the first footage from Infinity War. Our own Peter Sciretta was in attendance and he fired off the following description:
The footage began with the Guardians of the Galaxy in their new ship, flying through space when someone lands right on their hood. It's Thor, sporting the shorter haircut seen in the trailer for Thor: Ragnarok! He's unconscious and they wake him up. "Who the hell are you guys?" the god of thunder asks. He then adds "Something's very wrong."
There are shots of dead people in the streets. Loki holding the cosmic cube from the first Avengers, offering it to Thanos and looking terrified. Peter Parker on a school bus, his spider sense tingling. Star-Lord. Gamora. The rest of the Guardians. Everyone has "we're screwed" looks on their faces.
Then Thanos shows up. He's not wearing his helmet, but he is wielding a familiar golden gauntlet, albeit one that only has two Infinity Stones embedded in it. We see Spider-Man in a new suit (the one seen at the end of Spider-Man: Homecoming), standing on a huge circular object, possibly an alien ship. Star-Lord rushes toward Thanos, leaping over wreckage as Doctor Strange conjures magical platforms to help him cross. We see Captain America sporting a beard. Thanos clutching Thor's head in his hand and squeezing. Thanos punching Iron Man. And then Thanos raises his gauntlet to the sky, shattering the moon and brining the wreckage down on our heroes.
The trailer earned a standing ovation and Peter noted that the footage looked dramatic, intense, and darker than any Marvel film to date.
Avengers Assembled!
After brief introductions by Walt Disney Studios chairman Alan Horn and Marvel Studios president Kevin Feige (and a joke about being "frenemies" with Sony, who distributed Spider-Man: Homecoming), the presentation got started with a little look back. Since 2018 marks the tenth anniversary of the MCU, a special anniversary logo was revealed, complete with some appropriately goofy choices ("STUD10S") and a "The First 10 Years" subtitle. Feige even mentioned the new Guardians of the Galaxy – Mission: Breakout! attraction at Disneyland, calling it a dream come true.
However, 2018 isn't just an anniversary – it's also the release year for Avengers: Infinity War. And Feige promised that what we've all been hearing is true: almost every single Marvel hero will be in the film, gathered together to battle Thanos. Right on cue, Josh Brolin (who plays the purple Big Bad in the film) took the stage.
But soon enough, the villain was joined by a few heroes. Pom Klementieff (Mantis), Karen Gillan (Nebula) and Dave Bautista (Drax) all took the stage, representing the Guardians of the Galaxy. Brolin joked that "Drax ain't shit," noting that they will need more superheroes to take him down. So more superheroes took the stage: Don Cheadle (War Machine), Elizabeth Olsen (Scarlet Witch), Paul Bettany (Vision), Sebastian Stan (The Winter Soldier), Anthony Mackie (Falcon), Benedict Cumberbatch (Doctor Strange), Tom Holland (Spider-Man), and Chadwick Boseman (Black Panther).
Faced with this new line-up, Brolin noted "I admit that's impressive, but is that really all you have?" Well, the Avengers have a Hulk. So enter Mark Ruffalo. And then Chris Hemsworth (Thor) and, finally, Robert Downey Jr. (Iron Man). Is that enough to take on Thanos? As the footage revealed...probably not.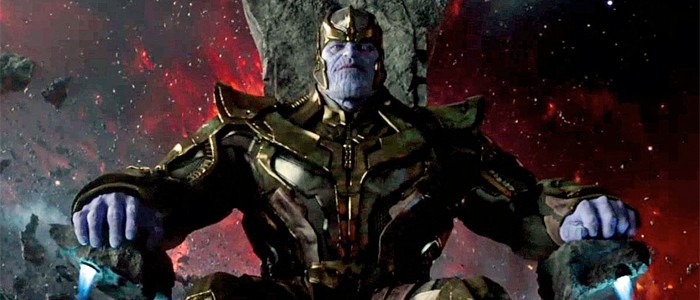 Specific Avengers: Infinity War plot details remain under lock and key, but we do know that the film will conclude "Phase 3" of the Marvel Cinematic Universe and bring all of the storylines and threads that have been building since 2008 to a close. That means that Phase 4, which will be kicked off by the sequel to Spider-Man: Homecoming, could be a blank canvas. Intriguing, huh?
The sprawling cast of Infinity War, which will borrow characters from every corner of the Marvel Cinematic universe, will include Robert Downey Jr., Josh Brolin, Mark Ruffalo, Tom Hiddleston, Chris Evans, Chris Hemsworth, Jeremy Renner, Chris Pratt, Elizabeth Olsen, Sebastian Stan, Benedict Cumberbatch, Paul Bettany, Samuel L. Jackson, Cobie Smulders, Benedict Wong, Zoe Saldana, Karen Gillan, Vin Diesel, Dave Bautista, Pom Klementieff, Scarlett Johansson, Tom Holland and Anthony Mackie. There has even been talk of a single fight scene including 30 characters! And of course, there will be plenty of other characters ready to pop up for a quick cameo or two. Corralling this ensemble are directors Joe Russo and Anthony Russo, who have already proven their Marvel chops with Captain America: The Winter Soldier and Captain America: Civil War.
Avengers: Infinity War is set to open on May 4, 2018. The untitled fourth Avengers film is set to arrive on May 3, 2019.