The Morning Watch: Learning From Wonder Woman, Alfonso Cuaron Masterclass & More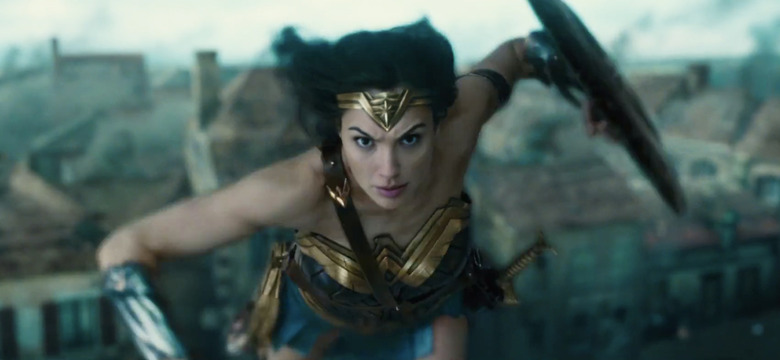 (The Morning Watch is a recurring feature that highlights a handful of noteworthy videos from around the web. They could be video essays, fanmade productions, featurettes, short films, hilarious sketches, or just anything that has to do with our favorite movies and TV shows.)
This edition of The Morning Watch features a video essay discussing what other superhero movies can learn from Wonder Woman, a collection of clips featuring various fake versions of Arnold Schwarzenegger created with special effects over the year, and a nearly hour and a half masterclass discussion with Gravity and Harry Potter and the Prisoner of Azkaban director Alfonso Cuaron.
Check out all those videos below.
Wonder Woman is a box office giant right now, and it's resonating with audiences in a way that some of the more recent superhero movies haven't. Part of the reason is that this is the first solo female superhero movie that has been given such big budget treatment, but a larger part of the reason is the emotional earnestness that comes with a character like Wonder Woman, thanks to Patty Jenkins leaning into honest nature of the character and giving drama its due diligence instead of getting stuck in bathos. Watch the above video essay for a more in depth explanation of what superhero movies can learn from Wonder Woman.
This video has been online for a couple months now after the event took place at the Cannes Film Festival back in May, but since it seems to have mostly gone under the radar, we figured it couldn't hurt to call your attention to it. Alfonso Cuaron sat down for a nearly one and a half hour chat with French critic, Michel Ciment. Don't worry, even though the event organizer at the beginning is speaking French, the entire discussion between Cuaron and Ciment is in English. It's a truly fascinating discussion with Cuaron providing insight into his entire career and filmmaking process.
This is just a quick and adorable assembly of the various moments from blockbuster movies have use practical effects to create a fake version of Arnold Schwarzenegger. Some of them are surprisingly lifelike while others look like they're out of some kind of hellish theme park where Arnold Schwarzenegger's dead body has been resurrected in a creepy way. I wish the video also included the fake versions of Arnold Schwarzenegger created with visual effects, especially the shitty one from Terminator Salvation.