POTD: 'Deadpool' Congratulates 'Wonder Woman' After Being Beaten At The Box Office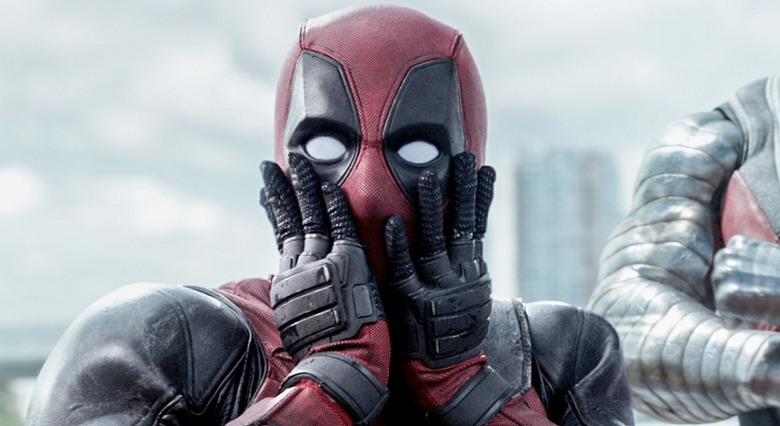 There's no denying that Wonder Woman is a box office giant. Not only has it exceeded the expectations of even the most optimistic box office forecasters, but it has much longer legs than anyone anticipated. Weekend after weekend, the box office hasn't been dropping anywhere near as steeply as Wonder Woman's box office competition, and another superhero with a surprise hit film wanted to show some love.
Deadpool was the surprise hit of 2016, landing over $363 million at the domestic box office, thanks to its fresh approach to the superhero origin story and the addition of naughty, adult humor and fourth wall breaking. Now the Merc with a Mouth has been overtaken by Wonder Woman's march up the box office charts, but he's not mad at all, as evidenced by a recent post to social media.
See how Deadpool congratulates Wonder Woman down below.
The Merc may be filthier, but her B.O. is stronger. Congrats #WonderWoman. pic.twitter.com/jhP1hRAKlY

— Deadpool Movie (@deadpoolmovie) July 11, 2017
As you can see, the above post was made to Deadpool's official Twitter account by taking one of the promotional images used during the film's creative marketing campaign and added a chain with some Wonder Woman bling on it to show respect to the Princess of Themyscira's dominance at the box office. Wonder Woman still has a little more work to do to surpass Deadpool worldwide though with roughly $28 million more to go.
As of July 9th, Wonder Woman has over $368.4 million at the domestic box office, but her page hasn't been updated with the daily numbers for this week yet. That means she's likely going to pass 2004's Spider-Man 2 soon but still has a little bit more to go before she passes Guardians of the Galaxy Vol. 2. Even so, Wonder Woman is already the highest grossing DC Extended Universe film in the United States
Worldwide, Wonder Woman has $745.5 million, and it will surpass Suicide Squad at the global box office this week (if it hasn't already). However, it has over $120 million to go before it surpasses Batman v Superman: Dawn of Justice internationally. It's not out of the realm of possibility, but it's likely not going to climb that high.
This only bodes well for the future of Wonder Woman, and we can't wait to see what Warner Bros. Pictures and DC Entertainment do with her after she's done playing with Justice League this fall.