'The Dark Tower' Trailer: Get Used To The Carnage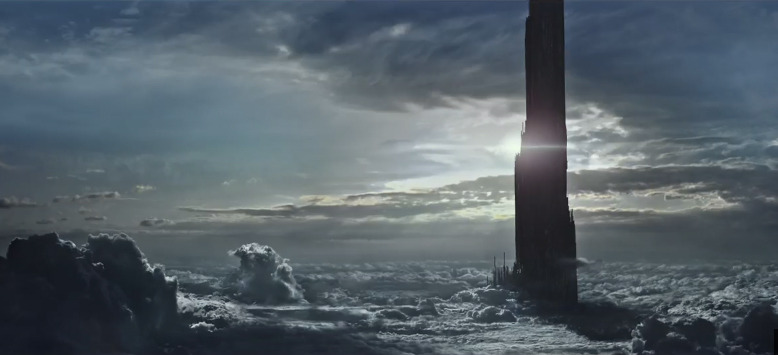 We're now in the second half of blockbuster summer, and while it seems like all the big studios movies will stop charging into theaters once the end of July rolls around, Sony Pictures wants to make sure you don't forget about the one arriving a little late to the summer blockbuster cookout.
The Dark Tower is an adaptation of Stephen King's acclaimed and beloved book series, and a new international trailer has just arrived to teased the conflict between the last gunslinger (Idris Elba) and the figure of evil known as The Man in Black (Matthew McConaughey). This trailer certainly isn't light on the action, and it gives us a much better glimpse at the battle these two wage against each other, a battle that could end up having drastic consequences for our own world.
Watch the new international The Dark Tower trailer down below.
Up until now, I wasn't entirely convinced that Matthew McConaughey was the right man to play The Man in Black, but there are a couple great, menacing lines he delivers here that are helping me come around to his casting. Idris Elba on the other hand already has my loyalty as he looks like quite the badass gunslinger, showing off even more of his characters skills with a six shooter in this trailer.
With eight books in the series, The Dark Tower has a lot to unpack. However, since we recently learned that this movie isn't really an adaptation of any specific books from the series, but rather a continuation of the story that unfolds in them, they don't have to dive into every element of the sci-fi western world from Stephen King's mind. That might be disappointing for fans of the book series, but it's probably the best way to make the film more accessible to general audiences.
For those who may still be unfamiliar with The Dark Tower, here's the film's official synopsis:
There are other worlds than these. Stephen King's The Dark Tower, the ambitious and expansive story from one of the world's most celebrated authors, makes its launch to the big screen. The last Gunslinger, Roland Deschain (Idris Elba), has been locked in an eternal battle with Walter O'Dim, also known as the Man in Black (Matthew McConaughey), determined to prevent him from toppling the Dark Tower, which holds the universe together. With the fate of the worlds at stake, good and evil will collide in the ultimate battle as only Roland can defend the Tower from the Man in Black.
The Dark Tower hits theaters on August 4 this year.