Ethan Anderton's Top 10 Movies Of 2017 So Far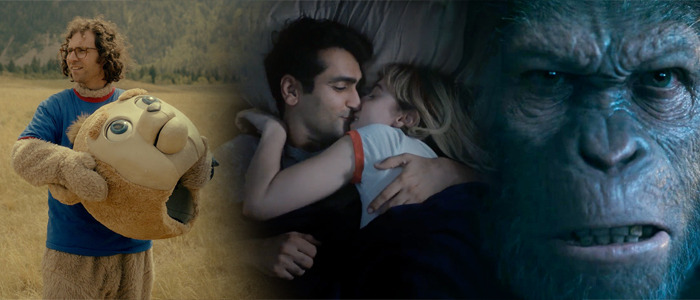 (With 2017 halfway over, the /Film staff will be spending this week compiling lists of the best movies they've seen this year. In order to be eligible for the list, a film they've seen simply has to have a 2017 release date, even if they saw it at a festival or early screening. Here are Ethan Anderton's top 10 movies of 2017 so far.)
The year is officially half over, and while we have six months before we can more effectively determine what our favorite movies of the year are going to be, it doesn't hurt to take stock of the best films of 2017 so far. Though 2017 feels like it's been rather lackluster, especially in the blockbuster department, there have been some lower key releases that absolutely deserve your attention. A few of them haven't been given theatrical releases yet, but I was fortunate enough to catch them at the 2017 Sundance Film Festival.
Without further adieu, let's dive into my own list of the best movies of 2017 so far.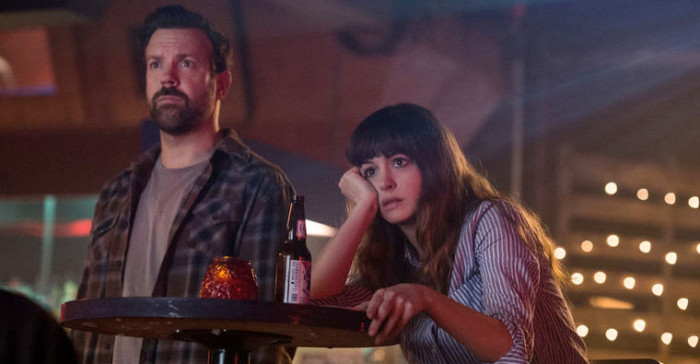 10. Colossal
Though this movie played at the Toronto International Film Festival before coming to Sundance, I strayed from learning too much about it before catching it back in January and I'm thankful I did. Colossal mashes up the tropes of indie romantic comedies with Japanese monster movies and somehow comes out on the other side with a fantastic movie that has a lot to say about alcoholism, ambition, abusive relationships and more. It takes more than a few surprising turns which keep the indie side from feeling stale and the sci-fi side from feeling like it's only a gimmick. Colossal is a thoughtful, original movie featuring a great Anne Hathaway performance, but an even more fantastic and surprising turn from Jason Sudeikis.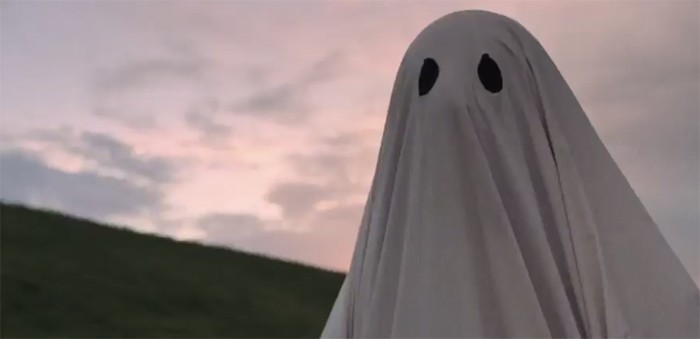 9. A Ghost Story
People are either going to love this movie or hate it, and if this movie were simply described to me by a friend or colleague, I might count myself in the latter group. But after experiencing this movie at Sundance, I found myself strangely entranced by this slow burn of a supernatural rumination on time and the legacy we leave behind. The premise of the movie is basic enough as Casey Affleck experiences life after death as a ghost under an initially goofy but eventually haunting bed sheet with two eye holes cut out of it. But the scope of the story expands to become so broad that it creates an existential crisis inside of you that is somehow not as terrifying as it should be. Some will call this movie pretentious, but I think David Lowery's film is wholly fascinating and paints an enthralling, albeit bleak, portrait of our place in the world as individuals.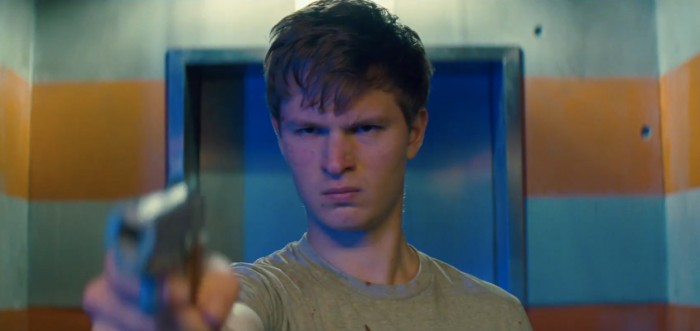 8. Baby Driver
Edgar Wright has done no wrong in my book, and when it comes to Baby Driver, that trend continues. Taking the familiar story of a man forced into crime only to desperately want out of the game when his debt is paid, Wright has crafted a movie that makes the most out of the film's soundtrack by creating a hypnotizing and harmonious blend of music and visuals. It's a musical without all the singing and dancing, though the choreography of the chase scenes and action is so meticulous that they may as well be song and dance numbers. Ansel Elgort shows that he has the chops to lead a movie, Jon Hamm takes a fun twisted turn, Jamie Foxx is having a blast and Kevin Spacey is great as usual. There's just so much to love in this one.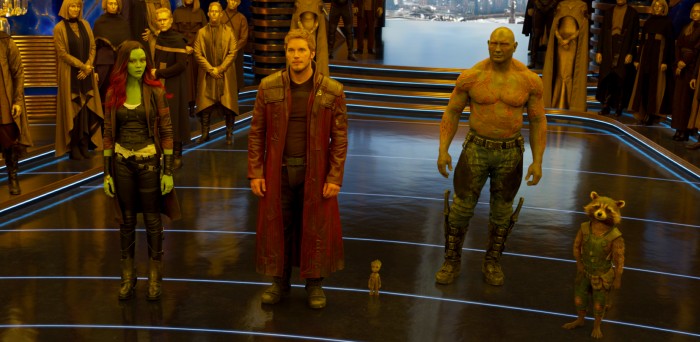 7. Guardians of the Galaxy Vol. 2
As someone who loves the original Guardians of the Galaxy so much that it's my favorite movie in the Marvel Cinematic Universe, not to mention being a favorite from 2014, the expectations were high for Vol. 2 to deliver, and this viewer was not disappointed. While the original Guardians dealt with Star-Lord confronting the untimely death of his mother and how it continues to affect him decades later and light years away, this one focuses on the lack of a relationship that he had with his father, complete with an ensemble story surrounding it that has flares of The Empire Strikes Back, lacking a villain for most of the movie and a central goal or storyline to propel it forward. Those may sound like shortcomings, but for me, that's what makes Guardians of the Galaxy Vol. 2 more engaging than the rest of the blockbuster fare out there. It can go anywhere at anytime, and the emotional payoff for a lot of our characters is worth all the hopping around the galaxy in the end.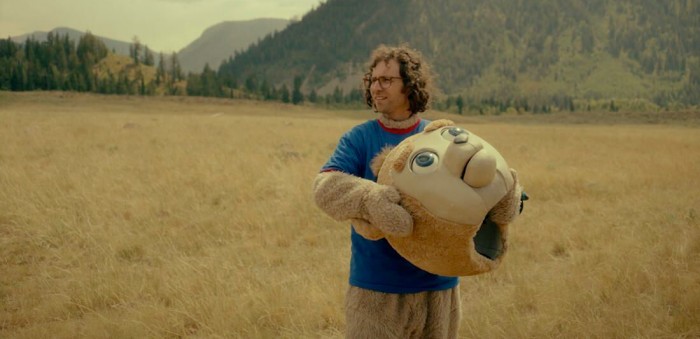 6. Brigsby Bear
Though I do have an affinity for the work of cast members from Saturday Night Live, that's far from the only reason that this film directed by sketch director Dave McCary and co-written by and starring Kyle Mooney is one of my favorites of the year so far. This quirky comedy is full of so much charm and love for storytelling with just the right amount of oddball humor that you can't help but love it. The story is wholly original and the fictional titular children's television program is crafted in such a way that it feels like a real TV show from the 1980s, so much that you almost feel nostalgia for it, as if you grew up watching it your whole life. Kyle Mooney expands upon his awkward character persona that we've seen plenty of times on SNL, and this is just one of those indies you should be seeking out immediately. It's also one of those indies where the less you know, the better the viewing experience will be, so if you know little to nothing about this movie, try to keep it that way as best you can and see this later this month.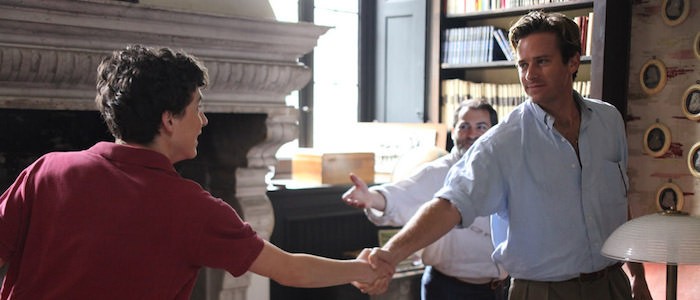 5. Call Me By Your Name
You'll be hard-pressed to find a better coming-of-age movie in 2017 than Call Me By Your Name. That might seem bold with six months left in the year, but that's how damn good this summer romance is. Timothée Chalamet turns in a breakthrough performance as a young teen coming to terms with his sexuality in Italy when his father brings a handsome and charismatic doctoral student (Armie Hammer) into the house to spend time with the family and pique the teen's sexual curiosity. What unfolds is a movie that is sexy, hilarious, and moving. Director Luca Guadagnino delivers a summer romance that is sultry and rich with stellar performances, including the best work Hammer has ever done, and a supporting turn from Michael Stuhlbarg that comes out of nowhere to knock you on your ass.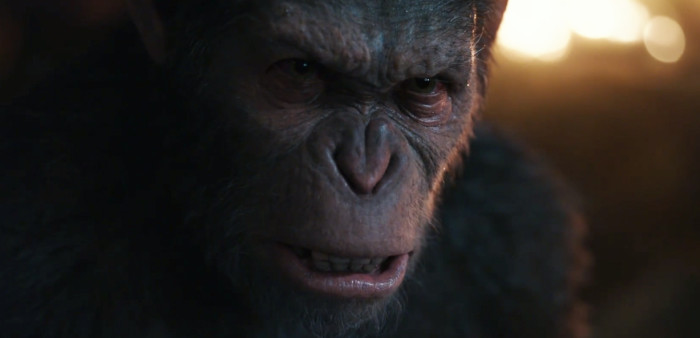 4. War for the Planet of the Apes
If you would have told me that the prequel franchise that began with Rise of the Planet of the Apes would go on to deliver two of the best blockbuster sequels of the decade, I'm not sure that I would have believed you. But here we are with the third installment of this film series, and Matt Reeves has somehow outdone the surprisingly impressive and emotional Dawn of the Planet of the Apes. For a movie about super-intelligent simians, this blockbuster has more humanity in these ape characters than many films do in the entirety of their cast roster. The stunning visual effects by Weta Digital combined with the incredible motion-capture performances by Andy Serkis and the rest of his ape crew make for a blockbuster that is even more emotionally engaging than it is action-packed.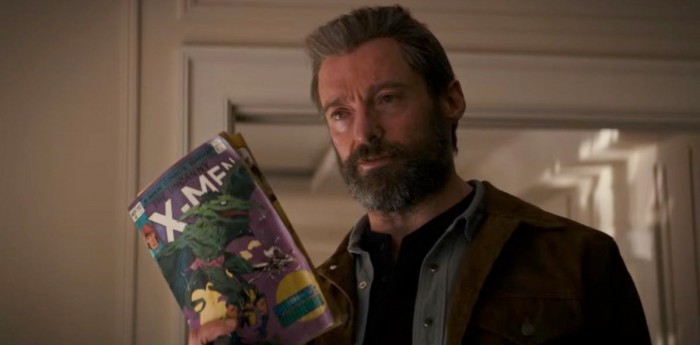 3. Logan
After one abysmal Wolverine movie and a superior sequel that improved vastly upon the first X-Men spin-off but still didn't knock it out of the park, the pressure was on Logan to give the adamantium-boned mutant his due diligence on the big screen...especially since this was meant to be the last ride for Hugh Jackman as the character he originated back in 2000. Thankfully, director James Mangold took the comic book superhero movie and turned it on its head by delivering a movie that was true to the character of Wolverine while still taking him to a dark place that we hadn't seen him venture before.
This grizzled, jaded version of Wolverine makes for a compelling character in a world where mutants are dying off and he suddenly finds himself caring for a young girl who is basically his daughter, created from his own mutant DNA and gifted (or cursed) with her own healing powers and claws. This is a raw, stirring blockbuster that makes you care more about a superhero than you ever have before. Personally, I shed a surprising number of tears, despite already being mentally prepared for the possibility of this film's ultimate conclusion.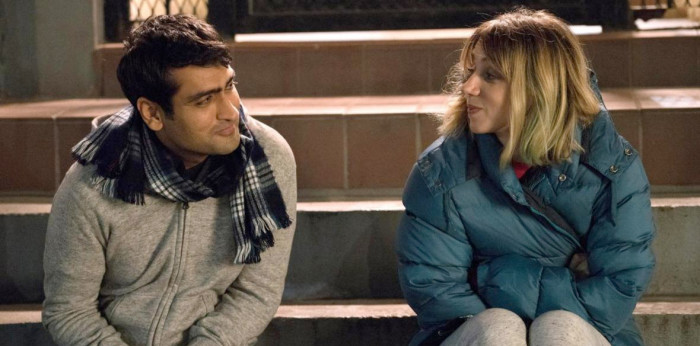 2. The Big Sick
Romantic comedies are a dime a dozen, and most of them aren't even worth that 10-cent piece when all is said and done. But every now and then, a romantic comedy comes along that breaks the mold and gives us an endearing, original and wonderful story to latch on to. The Big Sick is the kind of original, genuine romantic comedy that all other movies of its kind wish they could be. The premise described in its simplest terms wouldn't be out of place as a synopsis for a Nicholas Sparks romance, but in the hands of producer Judd Apatow, director Michael Showalter and writers Kumail Nanjiani and Emily V. Gordon, it's so much more special and entertaining than that.
The Big Sick not only provides some diversity in the romantic comedy genre by following a Pakistani comedian's new romance with a white girl that is not condoned by his family, but it also shakes up the tropes of the romance itself by inserting the real life experience of the film's writers. In real life, Kumail's wife Emily got sick just after he had broken up with her, forcing the comedian to spend some time with his ex-girlfriend's parents, who are played magnificently by Ray Romano and Holly Hunter in this movie. It's these two details that give the film such a wealth of authenticity that you'll find yourself more invested in a stranger's love story that you ever though you'd be. Plus, this movie is laugh-out-loud funnier than most studio comedies. Don't sleep on it.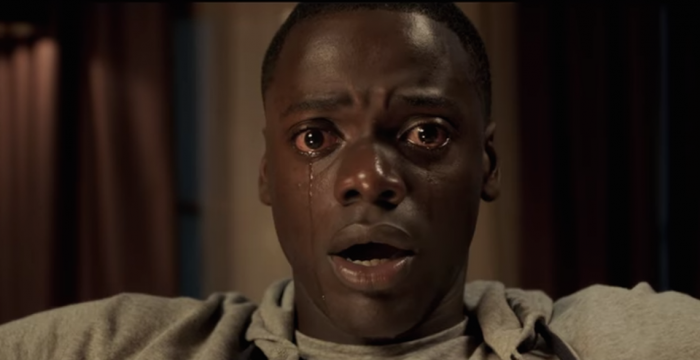 1. Get Out
What more can be said about the best movie of the year than hasn't been said by everyone who loved it? There isn't a movie that's more relevant or timely than this chilling thriller that takes tension and ramps it up to 11. Get Out is suspenseful, haunting, and proves spectacularly that horror doesn't have to be just a mindless assembly of jump scares, blood, ghosts, monsters and the occasional flash of nudity. Horror can be thoughtful, provocative, and full of subtext, and Get Out is all of those things and then some.
Jordan Peele may be known for sketch comedy, but with Get Out, his feature directorial debut proves that he's got plenty more than goofy characters in his back pocket. Charged by a spectacular lead performance from Daniel Kaluuya, not to mention a haunting contribution from Allison Williams, as well as Catherine Keener and Bradley Whitford as her parents, Get Out is a movie that is unnerving and satisfying all at once.
***
That's all for my favorite films of 2017 so far. For those curious, Spider-Man: Homecoming probably would have been at #11, and there's a chance it could end up on my final top 10 list at the end of the year after it has had some time to marinate in my brain for a few more months. But who knows? Wonder Woman would have made my Top 15, but I'm not entirely sure where it would have landed. There are plenty more movies on the horizon, some of which we haven't even seen a single frame of yet, so we'll see what happens by the end of 2017.
What do you think of my picks? What are some of your favorites of the year?