'Kidnap' Trailer: Halle Berry Wants Her Son Back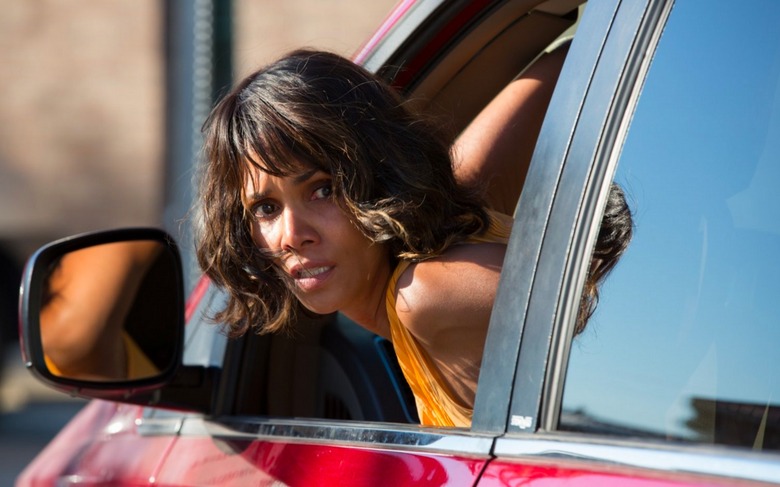 From the producers of Salt and Transformers, as the Kidnap trailer touts, comes an action-thriller with Halle Berry chasing down the people that stole her son. It's directed by Luis Prieto, whose last feature was the remake of Nicolas Winding Refn's Pusher. While Kidnap was originally scheduled to come out last December, it was pushed back to this August.
Below, watch the Kidnap trailer.
The last movie Berry starred in, The Call, was a box-office hit that came out over four years ago. Like Brad Anderson's movie, Kidnap looks like a thriller modest in budget and scope. Anderson's pic, which cost $13 million, made close to $52 million at the box-office. Since that film came out, Berry starred in a sci-fi series that was canceled after two seasons, Extant. The series followed the Oscar winner's ambitious performance in Cloud Atlas.
This year we'll see Berry in two action films, including Kingsman: The Golden Circle. Kidnap is up first. She plays Karla Dyson, a single mom in pursuit of her son's kidnappers. She doesn't have a secret past in special forces or anything like that, either. She's just a mom who won't stop until she gets her boy back.
Kidnap looks like it could make for some ridiculous fun, especially with the R-rating. The trailer gives no indication of how far Prieto pushes that rating, but hopefully he takes advantage of it. I haven't seen much of the director's other work, but his Pusher remake was more enjoyable than expected, albeit routine at times. He took a very familiar crime story and infused it with energy and good action. There was a confidence to his direction that could pair well with the silliness of Kidnap.
A typical afternoon in the park turns into a nightmare for single mom Karla Dyson (Academy Award winner Halle Berry) when her son suddenly disappears. Without a cell phone and knowing she has no time to wait for police help, Karla jumps in her own car and sets off in pursuit of the kidnappers. A relentless, edge-of- your seat chase ensues, where Karla must risk everything to not lose sight of her son. In this tense, action-fueled thriller, directed by Luis Prieto and from the producers of SALT and TRANSFORMERS, one mother's heroic attempt to take back her son leads her to ask herself how far she will go to save her child.
Kidnap opens in theaters August 4.