'Icarus' Trailer: Learn How Russia Cheated At The Olympics For Decades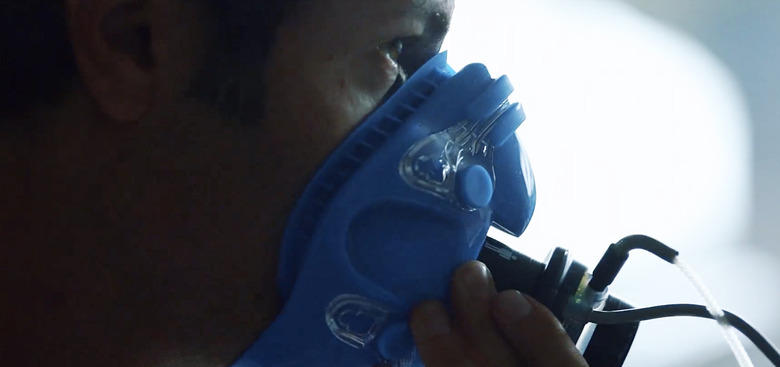 While the United States is still trying to determine how/if Russia tampered with the presidential election of 2016, Netflix has a new original documentary from Sundance that will show how the nation has been corrupting the athletic world by cheating at the Olympics for decades.
Icarus is a new documentary that set out to investigate doping in sports, but found so much more. Director Bryan Fogel ended up connecting with renegade Russian scientist, Dr. Grigory Rodchenkov, the man behind Russia's so-called "anti-doping" program that was actually a cover for helping Russia cheat at the Olympics, tainting the most revered athletic competition in the world.
Watch the Icarus trailer below to get an idea of how crazy this story gets.
Eric Kohn at IndieWire says, "Icarus starts out as one kind of movie, and then becomes a much better one." What starts out as a doping version of Super Size Me with Bryan Fogel as the center of it turns into a chronicle of "shocking revelations about Russia's massive doping conspiracy and the scenario gets dark, gripping, and altogether more important." Plenty of other reviews out of Sundance sing the documentary's praises as well.
There is plenty of intrigue here, and even a hint of danger as some people with ties to the "anti-doping" program in Russia ended up dead. This is the kind of thing that Russia's leader Vladimir Putin knows about, and we all know how he likes to deal with certain problems in his country.
In the audacious documentary Icarus, director Bryan Fogel's bold gambit was this: to investigate doping in sports, Fogel (an amateur bike racer) would dope himself, observe the changes in his performance, and see if he could evade detection. In doing so, he was connected to a renegade Russian scientist, Dr. Grigory Rodchenkov, a pillar of his country's "anti-doping" program. Over dozens of Skype calls, urine samples, and badly administered hormone injections, Fogel and Rodchenkov grow closer despite shocking allegations that place Rodchenkov at the center of Russia's state-sponsored Olympic doping program.
When the truth is more complex than imagined, and accusations of illegalities run to Russia's highest chains of command, the two realize they hold the power to reveal the biggest international sports scandal in living memory. Exemplifying the special bond between filmmaker and subject, this is a vital portrait of the sacrifice some people will make to stand up for truth. Icarus places you at the heart of an international game of cat and mouse, where a miscalculation can cost you your life.
Icarus will be available on Netflix starting August 4.