Infamous Horror Movie 'The Poughkeepsie Tapes' Is Finally Getting A Home Video Release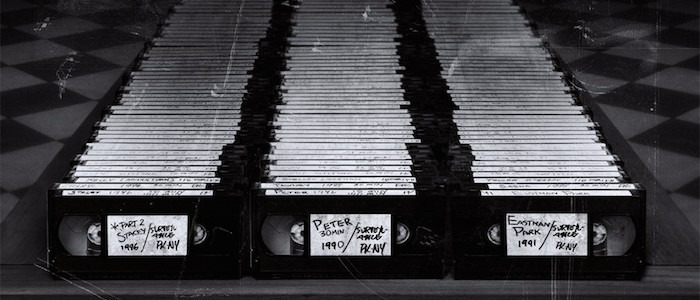 You may remember seeing a trailer for The Poughkeepsie Tapes back in 2007, when it was still set to hit theaters in early 2008. And then...nothing. The film was yanked off the schedule and vanished without a trace. And like any horror movie that proves difficult or impossible to see, the film became something of a cult object. Would director John Erick Dowdle's found footage serial killer movie ever see the light of day? Would it get a proper release?
It only took 10 years, but the answer is now yes. Scream Factory will release The Poughkeepsie Tapes on Blu-ray and DVD later this year.
Scream Factory, who specialize in bringing niche and cult genre movies to home video, announced the news on their Facebook page. No extras have been revealed yet (an honest documentary about the film's troubled history would be fascinating), but it will hit shelves on October 10, 2017. Just in time for Halloween. Interestingly, The Poughkeepsie Tapes quietly arrived on VOD back in 2014, only to vanish soon afterward for reasons that were never made especially clear.
When The Poughkeepsie Tapes was originally set to hit theaters, found footage horror movies were still dominating the horror world. Heck, this film was set to arrive shortly on the heels of Paranormal Activity – the landscape was seemingly ripe for a movie like this. However, after 10 more years of found footage movies, the premise now feels overly familiar: The Poughkeepsie Tapes is a faux documentary composed of footage taken from the private video collection of a prolific serial killer who filmed his many, many murders.
Here's the original trailer, which I vividly recall seeing before a screening of Frank Darabont's The Mist:
The film played at the Tribeca Film Festival (where it apparently didn't make much of an impression), but it was another screening that added to its infamy. The Poughkeepsie Tapes screened at Butt-Numb-Athon in December 2007, the annual 24-hour film marathon organized by Harry Knowles of Ain't It Cool News. And despite BNAT's reputation for being a welcoming and forgiving space for movies of all kinds, the response was deadly. You'd be hard-pressed to find many positive reactions from that screening and I've heard my fair share of tales from those who were in attendance about how toxic the theater felt as the film went on. The film didn't annoy viewers as much as it actively angered them.
Of course, this has only made me more interested in seeing it.
Interestingly, the non-release of The Poughkeepsie Tapes hasn't slowed down John Erick Dowdle. He went on to make the surprisingly solid Rec remake, Quarantine, the fairly entertaining Devil, the massively underrated As Above, So Below, and the not-good-at-all No Escape. Having seen the rest of his movies, and enjoyed most of them, I feel genuinely obligated to seek this one out as soon as it's available. We'll see where I fall on The Poughkeepsie Tapes later this year.