'The Amazing Spider-Man 2' Honest Trailer: The Crappy Sequel To The Premature Reboot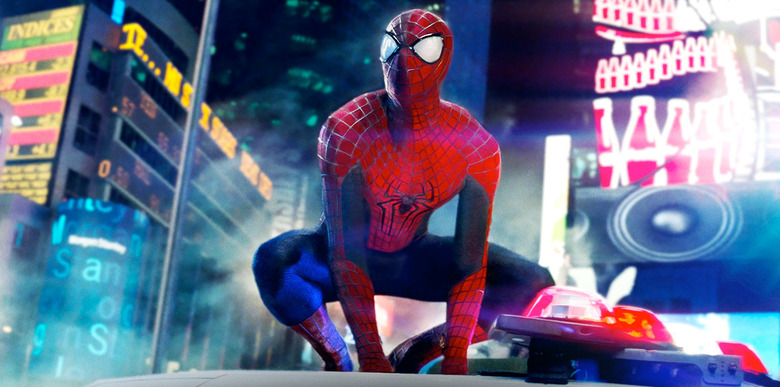 With Spider-Man: Homecoming on its way to theaters this weekend, with sneak preview screenings beginning around the United States tonight, let's remind ourselves of the straw that broke the camel's back at Sony Pictures and got Spider-Man controlled by Marvel Studios again.
The Amazing Spider-Man 2 attempted to expand the world of Spider-Man into a cinematic universe that would have brought the Sinister Six into New York and expand the mythology of Peter Parker's parents' life as spies. But all it did was make a big mess of things by being on par with Batman & Robin, and now the folks at Honest Trailers give the sequel the skewering it deserves.
Watch The Amazing Spider-Man 2 Honest Trailer below.
The Amazing Spider-Man 2 is so bad that it's the last blockbuster that I remember sitting in theaters and laughing at in the way that you don't want to laugh at a movie like this. What else can you do when your main villain turns out to be nothing more than Milton from Office Space crossed with Edward Nygma from Batman Forever? Or when your secondary villain looks like a Troll doll that got lost in a sewer and mated with the alligators that live beneath the city? Or when you have a third and fourth villain that only make things worse?
It's kind of astonishing to me that The Amazing Spider-Man 2 has legitimate defenders when it's an absolute mess of a sequel. The only thing worth defending in this movie are the performances by Andrew Garfield and Emma Stone. Without those two, this failed franchise reboot is absolutely nothing.