Fans Petition For Marvel Legend Jack Kirby To Get His Own Google Doodle Tribute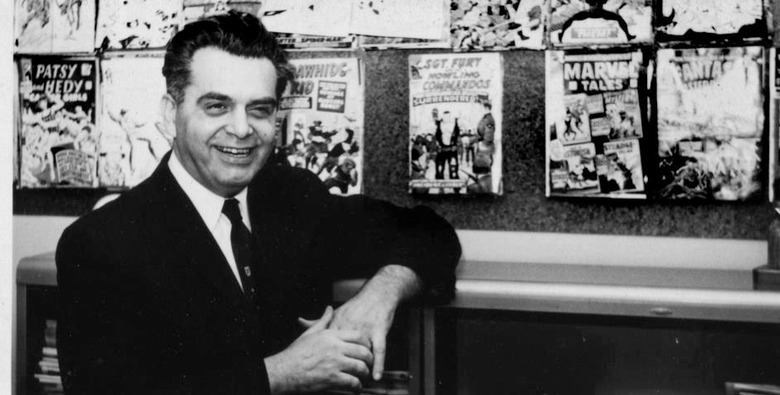 Though everyone knows the name Stan Lee because of his contribution to the legendary characters from Marvel Comics, there is another iconic name from the history of those comic book paages who everyone should know.
Jack Kirby was a comic creator who worked closely with Stan Lee, co-creating characters with him like Fantastic Four, the X-Men and Hulk. Kirby also had a hand in creating Captain America with Joe Simon. This August, Jack Kirby would have turned 100 years old, and in honor of Kirby's contribution to pop culture, fans want a tribute that millions of people will see by way of one of the celebratory Google doodles.
Find out more about the Jack Kirby Google doodle petition below.
Author and cartoonist "Calamity" Jon Morris has launched a campaign to get Google to dedicate their home page doodle (which is changed daily in honor of a specific figure, event or landmark from history) to Jack Kirby on August 28th, his 100th birthday. Here's the directions (via SyFy) he has for fans to follow to convince Google to pay tribute to the comic artist: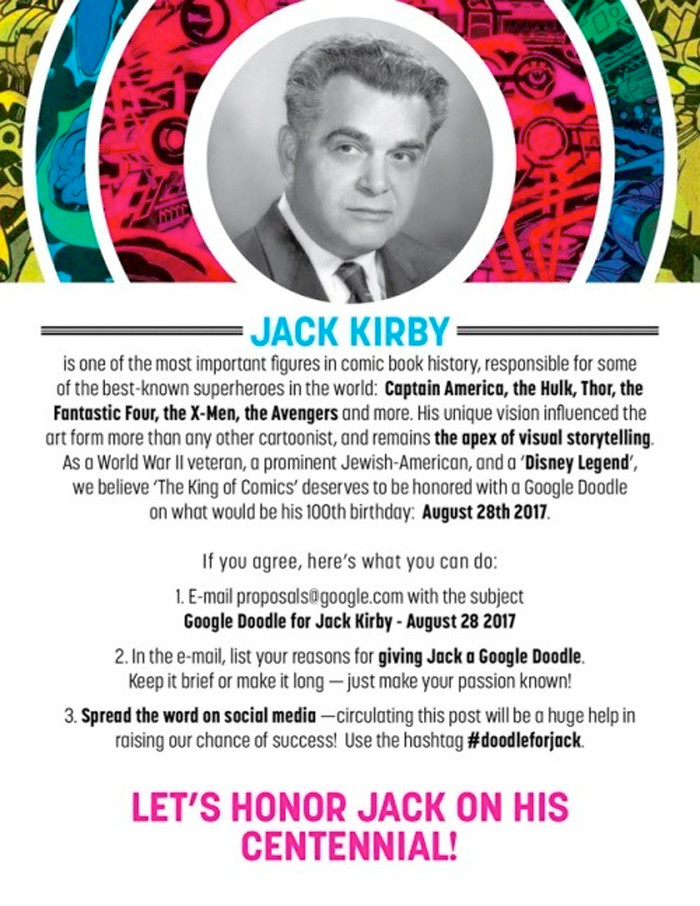 In addition to his work at Marvel, which also included collaborations on Thor, Iron Man and Black Panther, Jack Kirby went on to work at DC Comics, creating the Fourth World saga. Though Kirby is revered by the more hardcore comic book fans, he still hasn't gotten the respect he deserves from a larger audience. Though a Google doodle may not seem like a big deal, it's something that millions will see, some of which might just learn a bit more about some of their favorite comic book characters.
Audiences who head out to see Thor: Ragnarok this fall will get to see some of Kirby's wild comic book visuals brought to life with the bright, vibrant color palette of Sakaar and more. There's really no better time to pay tribute to Jack Kirby, so follow the instructions above and see if we can get Jack Kirby hhis own Google doodle.