Cool Stuff: Don't You Forget About Andy Fairhurst's 'The Breakfast Club' Print Set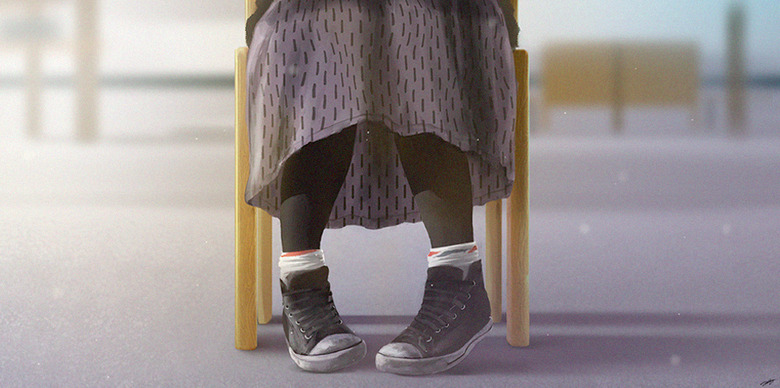 Even though this year doesn't mark a special anniversary for the pinnacle high school movie The Breakfast Club, that doesn't mean we can't celebrate one of the classic 1980s films that John Hughes gave us.
Artist Andy Fairhurst has created a new set of prints in honor of The Breakfast Club, each one focusing on one of the five teens stuck in detention at Shermer High School from a unique perspective. Check out The Breakfast Club prints after the jump.
Here's the print set, titled "Saturday Detention," called to our attention by Poster Posse: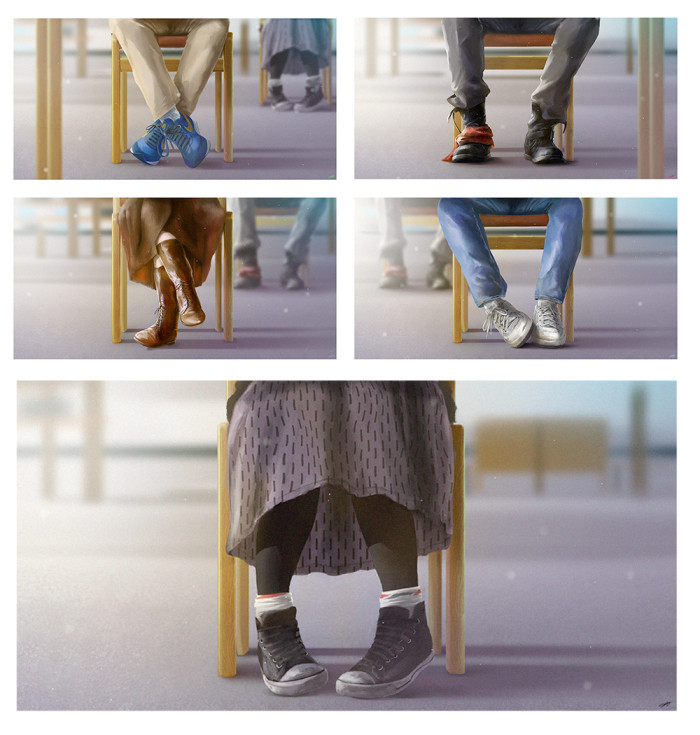 Though they're all grouped together in the image above, each of the images measures 10 x 5 inches. However, you can't buy them individually. You can only buy them in a set of five, of which there will only be 75 available, each one hand-numbered and signed by Andy Fairhurst himself.
Claire (Molly Ringwald), Brian (Anthony Michael Hall), Andrew (Emilio Estevez), Bender (Judd Nelson) and Allison (Ally Sheedy) all get their own poster, focusing on their feet, each with a posture that tells us something about the Princess, Brain, Athlete, Criminal and Basket-Case. What's cool is that the perspective of the posters takes into account the positioning of each of the characters in the room so that they're visible in the background depending on the point-of-view.
If you want to get your hand on The Breakfast Club prints, they go on sale at 7pm in the United Kingdom, which is 2pm Eastern time, or 11am Pacific Time at Andy Fairhurst's website. They could sell out pretty fast, so make sure you act quickly if you want to have these prints for your wall.