Live-Action 'The Jetsons' Pilot Officially Ordered At ABC [Updated]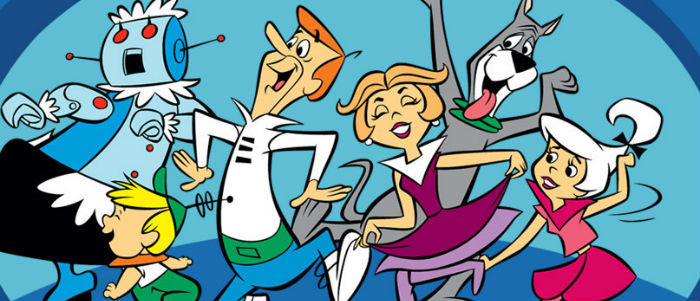 Update: Variety reports that ABC has officially ordered a live-action The Jetsons pilot. Robert Zemeckis is still set to executive produce. Our original story follows below.
***
Discussions about a live-action movie based on Hanna-Barbera's 1960s cartoon, The Jetsons, began in the 1990s. Most recently, an animated version at Warner Bros. picked up some momentum with the hiring of Sausage Party co-director, Conrad Vernon. While The Jetsons may finally hit the big screen (again) in the coming years, they may return to television as well.
Below, learn more about The Jetsons live-action series in the works.
TV Line has learned Warner Bros. TV is developing the series. They declined to comment, but the outlet's sources told them an executive producer and writer on Family Guy, Gary Janetti, is leading the way on the project. Filmmaker Robert Zemeckis, Jackie Levine (Untitled 2018 Zemeckis Project), and Jack Rapke (The Walk) are executing producing the show, too, which will be presented to broadcast and cable networks within the next few weeks.
With Zemeckis involved, one can't help but imagine what a live-action Jetsons film directed by him would look like. There's no word if Zemeckis, who hasn't directed television since making three episodes of Tales from the Crypt in the '90s, will direct the pilot. Right now, he's only involved as an executive producer. Next up for the filmmaker is a Steve Carell-led drama based on the documentary Marwencol, which comes out in 2018. The filmmaker was born in 1952, so it wouldn't be surprising if he was a big fan of The Jetsons growing up; it debuted when he was 10 years old. Back to the Future II felt a little inspired by the series as well.
The original series was set in 2062 and ran for 24 episodes. The show was brought back in the '80s and an animated feature came out in 1990. Around the time of The Flinstones movie, conversations began about a live-action Jetsons movie. The closest thing we've seen to a live-action film is a recent commercial directed by Justin Lin (Star Trek Beyond), featuring George Jetson and the whole family. At one point, Kanye West was involved with a Jetsons movie in some unknown capacity. Of all the visions for The Jetsons movie, it's West's I'd like to see the most. One director who spent years developing a live-action film was Robert Rodriguez (Sin City), who also attempted to direct Johnny Quest. There haven't been any significant developments on a live-action Jetsons movie in years now.