'Despicable Me' Honest Trailer: Featuring The Unofficial Mascot Of Your Aunt's Facebook Page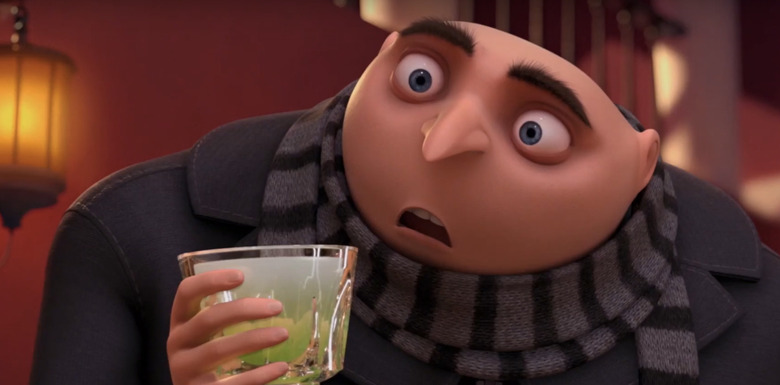 This weekend brings Despicable Me 3 to theaters as Universal Pictures and Illumination Entertainment look to capitalize on the somewhat extended holiday weekend for July 4th. So of course we have to watch an Honest Trailer that takes a look at the preceding adventures featuring Gru, the terrorist who is just likeable enough to keep the audience on his side.
Since Gru has slowly been losing his own franchise to his little yellow sidekicks known as minions, the rubbery, fart-obsessed gibberish speakers get mocked just as much as the movies that they star in.
Watch the Despicable Me Honest Trailer below.
You know, this Honest Trailer makes a good point. Why does Gru's mad scientist counterpart Dr. Nefario have any concern about where the money comes from for their big villainous projects? Can't they just rob a bank to fund those projects? Gru is supposedly super villain, so why should he get a loan to fund his next evil scheme instead of stealing money from the people whose lives he plans to make a living hell anyway?
We've waxed intellectual about the Cars universe quite extensively, but when you really think about the Despicable Me universe, there's a lot more nonsense on display over there. For some reason, the world in which Gru exists is a little more easy to swallow, even if the plan of reducing the moon to the size of a ball would end up destroying Earth as we know it. Maybe it's just because we have much lower standards for non-Pixar movies.