Warner Bros. Developing 'The Accountant' Sequel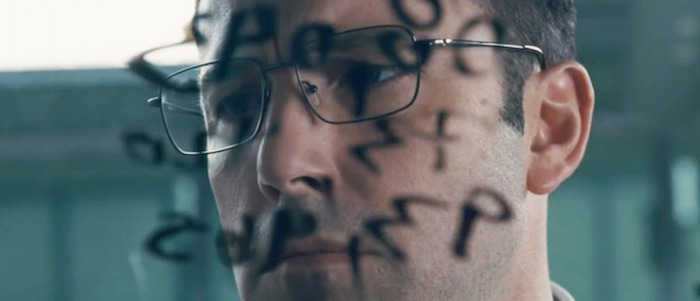 When The Accountant arrived last fall, it wasn't exactly a runaway hit. It pulled in $86 million domestically on a budget of $44 million, plus another $68 million globally. However, it seems to have found an even bigger audience on home video, not unlike Edge of Tomorrow, because Warner Bros. is officially developing a sequel.
The Hollywood Reporter has news of the Accountant sequel coming together at Warner Bros. with Ben Affleck returning in the lead role, a mathematics savant named Chris who is great with numbers but not so good with people, held back by his autistic tendencies. Using a small-town CPA office as a cover, he makes his living as a freelance accountant for dangerous criminal organizations, and he's quite the deadly man himself, a deadeye with a sniper rifle and pretty skilled when it comes to hand-to-hand combat. He does this all with the help of a mute girl who speaks to him through the voice of a computer and handles all his business affairs and helps him when he's in a tight spot.
The original film (spoiler alert for the next two paragraphs) saw him pursued by a U.S. Treasury agent (J.K. Simmons) who comes close to catching him, enlisting the help (by way of blackmail) of a data analyst (Cynthia Addai-Robinson) to help him crack the case. In reality, he was grooming her to see if she was prepared to take on the role he had assumed as a trusted source who Chris' and his computer-voiced handler contacted with tips about criminal activity from time to time.
Meanwhile, Chris ended up in a big brawl with his estranged brother (Jon Bernthal), who had also become a skilled assassin in his own right, when their paths crossed the same shady customer (John Lithgow). After duking it out, Chris takes it upon himself to kill the corporate criminal by shooting him in the head, and the two brothers agree to meet up in about a week.
[End spoilers.]
It was a bit of a ludicrous premise that only got crazier as the film went on, but there are clearly threads there to lead into a sequel, and funnily enough, the story has a bit of a Batman meets Jason Bourne kind of vibe to it. In fact, The Accountant actually was infinitely better than Jason Bourne, though it did make me wish it was possible to see Ben Affleck and Matt Damon's dangerous characters go head-to-head on the big screen somehow.
The question is when will The Accountant 2 get off the ground? There's no timeline as to when Warner Bros. wants to make it happen, but they're in talks with writer Bill Dubuque and director Gavin O'Connor to return for the sequel. Since Ben Affleck should be gearing up to play Batman for director Matt Reeves, one would assume it's not being fast-tracked, but maybe the studio hopes to get the sequel going before the new iteration of Batman gets his first solo film.
Then again, could there be a chance that Ben Affleck is looking to get out of playing Batman beyond Justice League? He already left the director's seat on the next Batman movie, which was quite the shake-up for the DC Extended Universe. And word on the street is that he's not too happy sticking with the role that he originated in Batman v Superman: Dawn of Justice. Is there a chance Ben Affleck could be done with Batman after Justice League? We'll see, but either way, we'll be getting more of his number-crunching assassin sometime down the road.