Cool Stuff: Craig Drake's 'Terminator 2' Prints Are Officially Licensed And Badass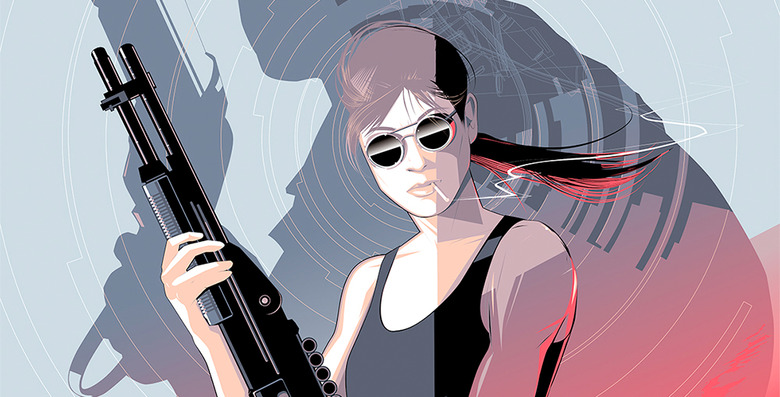 Get ready to say "Hasta la vista, baby" to some of those dollars in your banking account if you're a fan of artist Craig Drake and James Cameron's action-packed sequel Terminator 2: Judgment Day.
Hero Complex Gallery has unveiled two new Terminator 2 prints created by Craig Drake, and they're even officially licensed by StudioCanal. One takes the more traditional approach by having a title and credits while the other just lets the image speak for itself. Unlike most Terminator 2 posters, this one also lets Linda Hamilton shine front and center like the badass she is while Arnold Schwarzenegger's T-800 character looms behind her.
Check out the Craig Drake Terminator 2 prints below and find out when and where to buy them today.
The left is the regular screen print that has a hand-numbered edition of 425 that will cost you $60, while the variant on the right has a premium gloss overlay with a hand-numbered edition of 125 that will cost $65. Both measure 24x36 inches. And if you really love both of these prints, you can choose to pay just $110 to get them both with matching numbers.
Craig Drake is one of my favorite artists churning out pop culture artwork like this today. There are five of his prints framed on my walls right now (two DeLoreans, the Ecto-1, Han Solo and Han Solo in Carbonite). My only reluctance in getting this print is that as much as I love Terminator 2, it's not one of my all-time favorite movies. Plus, there's a part of me that wishes T-1000 made it on to this poster somehow.
Anyway, these prints were on sale today at the Hero Complex Gallery website starting at 10am PT / 12pm ET, so head over there to see if you can get your hands on one before they sell out.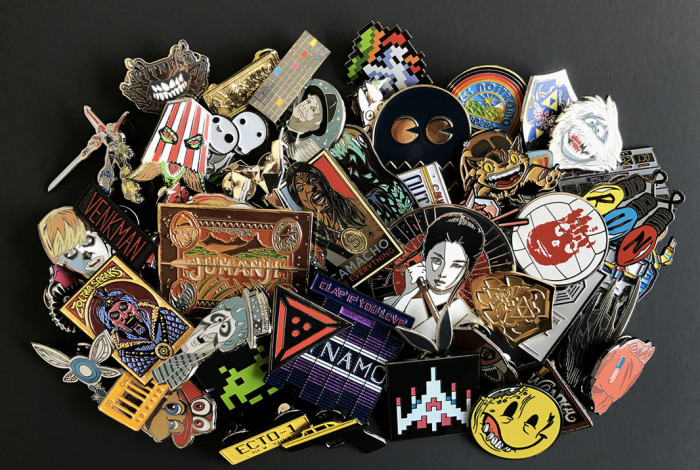 Oh, and if these prints aren't your thing, Hero Complex Gallery is also having a big "Pinapalooza" sale where you can buy two enamel pins and get one free. There are some pretty sweet pins over there to collect from movies like Predator, Jumanji, Back to the Future, Willy Wonka and the Chocolate Factory and more.