Full 'Spider-Man Homecoming' Cast List Reveals A Few Surprising Details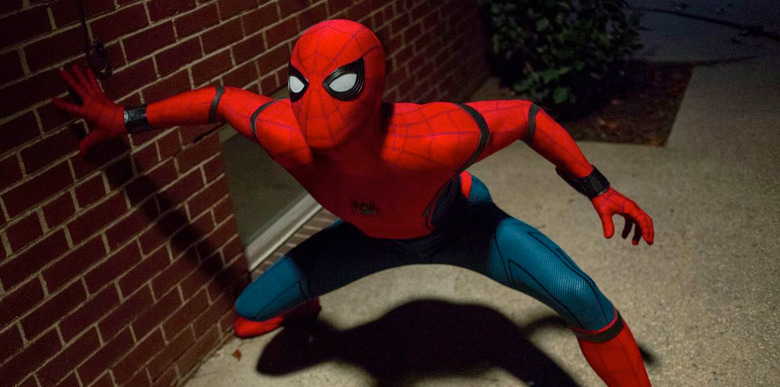 Spider-Man: Homecoming doesn't hit theaters until July 7, but the early buzz has already started after the social media embargo was lifted Friday night, revealing the first reactions from critics who have already seen the movie. Full reviews will arrive sometime next week.
In the meantime, the full cast list for Spider-Man: Homecoming that was given out in press notes to critics seeing the movie have revealed a few interesting details. However, a couple of them venture into spoiler territory, including news of at least one cameo that we didn't know about before. So if you don't want to know about these Spider-Man Homecoming cameos or other cast details, don't read any further.
Here is a screenshot of the full Spider-Man: Homecoming cast list for you to peruse (via GeekTyrant):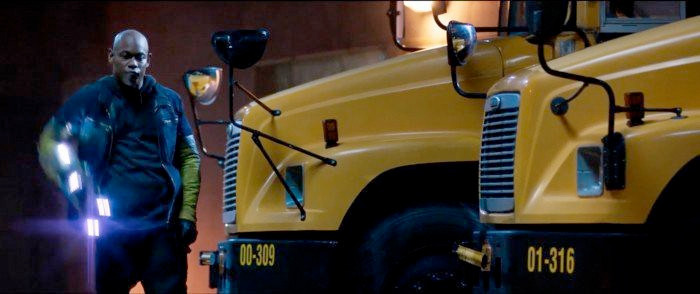 Spider-Man: Homecoming Villains
First of all, we get confirmation that Donald Glover is playing Aaron Davis, better known to comic book fans as The Prowler. Michael Mando plays a character named Mac Gargan, who is better known in the comics as Scorpion. That doesn't mean we'll see those characters in their full villain form in this movie, but that doesn't mean we won't see a variation on those villainous forms. Or maybe these characters are setting the stage for future villain arrivals.
Speaking of villains, you might notice that Bokeem Woodbine (seen above) and Logan Marshall-Green are not only listed by their character names Herman Schultz and Jackson Brice respectively, but they're also listed as Shocker #2 and Shocker #1. That means we'll get two versions of the villain in the movie, which makes sense since the two characters they're playing both seem to be working for Vulture, using the goodies created by Phineas Mason, aka The Tinkerer, from the alien technology left behind after The Avengers. That's an interesting approach to those characters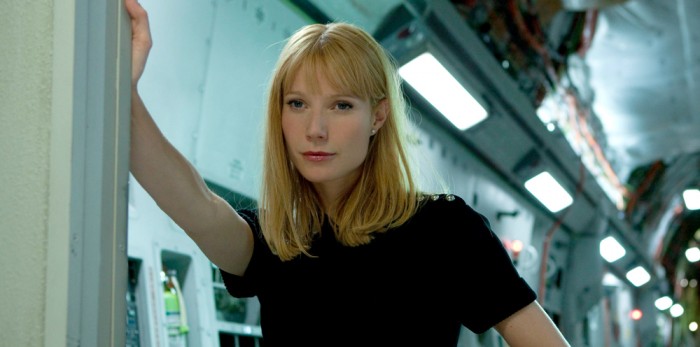 Spider-Man: Homecoming Cameos
Outside of villain details, there are two other noticeable names in the cast list that we hadn't heard about before.
First, towards the top, you'll notice that Gwyneth Paltrow is listed as Pepper Potts. That's an interesting cameo since Captain America: Civil War saw Tony Stark and Pepper Potts broken up. Is there a chance that they've reconciled things somehow? She's presumably still the CEO of Stark Industries, so maybe she has a reluctant meeting with Stark at some point. Maybe she even meets with Peter Parker and Aunt May to make the guise of his "internship" convincing.
The second cameo is a little more confusing and questionable. Just below one of the Shocker credits, you'll see Jennifer Connelly listed as "Karen / Suit Lady". The only problem is that no one who has seen Spider-Man: Homecoming remembers the A Beautiful Mind actress making an appearance in the movie at all. But that seems to be because she doesn't actually appear in the movie, though you can certainly hear her.
After doing some digging, it seems Jennifer Connelly is the voice of the AI in Peter Parker's Spider-Man suit from Tony Stark. Presumably Peter calls her "suit lady" at some point while communicating with the AI, hence the credit that initially sounded like the role of a minor extra. Remember that Paul Bettany was the voice JARVIS in Tony Stark's Iron Man suit, who also happens to be Jennifer Connelly's husband. That also means if we can get Russell Crowe to be an AI voice in another Marvel Studios movie, then we can have the entire primary cast of A Beautiful Mind join the Marvel Cinematic Universe.
Spider-Man: Homecoming hits theaters on July 7.