'Wet Hot American Summer: Ten Years Later' Trailer: It's Time For A Camp Firewood Reunion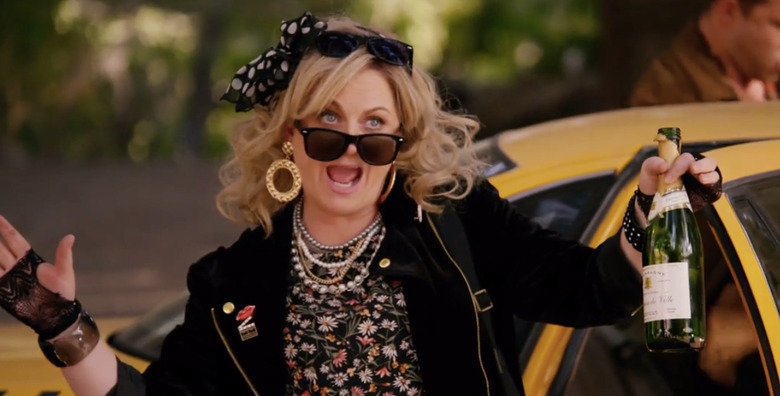 Netflix brought back Wet Hot American Summer for a series revival back in 2015 after development of a sequel to the 2001 Sundance comedy hit was happening for years. Instead of making good upon the promise of a 10-year reunion teased at the end of the movie, the series went back to the first day at Camp Firewood, which was all the more ridiculous simply because it had a cast of actors and actress in their 30s and 40s playing teenagers. But now the reunion we've all been waiting for is finally coming.
Wet Hot American Summer: Ten Years Later is a new eight episode continuation of the goofy camp comedy that brings back (almost) all of the original cast members again as we flash forward to their lives in 1991. It looks just as insane as the prequel series was, and it even has some new cast members joining the fun.
Watch the Wet Hot American Summer: Ten Years Later trailer after the jump.
Half this trailer is just rattling off the incredible cast of this movie that is pretty much like the Avengers: Infinity War of comedy. The full cast roster returning from the original movie and/or prequel series includes Elizabeth Banks, Paul Rudd, Marguerite Moreau, Janeane Garofalo, Amy Poehler, Chris Meloni, Ken Marino, Joe Lo Truglio, Molly Shannon, Michael Ian Black, Zak Orth, Michael Showalter, Kristen Wiig, Marisa Ryan, H. Jon Benjamin, Lake Bell, David Wain, A.D. Miles, Nina Hellman, John Early, Josh Charles, Sarah Burns, Beth Dover, Chris Pine, David Hyde Pierce, Eric Nenninger, Jason Schwartzman, Rich Sommer, and Samm Levine.
Meanwhile, new cast members include Skyler Gisondo, Mark Feuerstein, Marlo Thomas, Joey Bragg, Jai Courtney, Dax Shepard, Alyssa Milano, and Adam Scott.
But for me, the best part is the fact that Michael Ian Black will play George H. W. Bush and David Wain will play Bill Clinton after Michael Showalter played Ronald Reagan in Wet Hot American Summer: First Day of Camp. Seriously, I love how absolutely crazy Wet Hot American Summer has gotten.
Unfortunately, one actor who isn't back for Wet Hot American Summer: Ten Years Later is Bradley Cooper, even though he's in that clip from the original movie setting up the new series. We're not sure how his absence will be explained, but there will likely be something silly to clear it up.
Wet Hot American Summer: Ten Years Later will debut all eight episodes on Netflix on August 4.