'Fargo' Review: Who Made The Biggest Mistake In 'Somebody To Love'?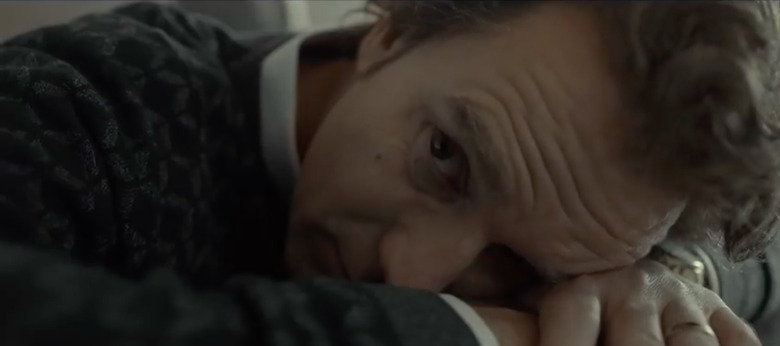 (Every week, we're going to kick off a discussion about Fargo season 3 by answering one simple question: who f*cked up the most this week?)
The third season of Fargo opened with two characters who have polar opposite views of the world, and that's exactly how it ended. The series began with a man who was not Yuri Gurka, but according to another character's set of rules, he was. He was the killer because the government official wanted him to be. A simple coincidence, a name and address, disrupted or ruined the man's life, which is nothing new on Noah Hawley's series.
Keith Gordon directed this week's unpredictable finale, which packed a heavy punch. Below, read our review of the Fargo season 3 finale.
The Sweet Sound of Rikers and Snicker Bars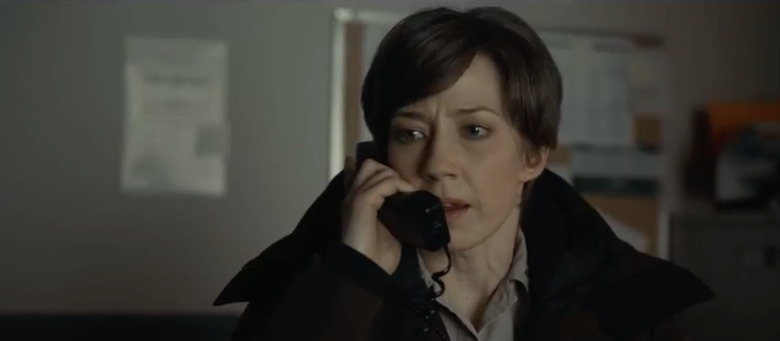 In another surprising time jump, V.M. Varga (David Thewlis) and Department of Homeland Security's Gloria Burgle (Carrie Coon) meet face-to-face again in an interrogation room. The only time they're on the same page is when they both laugh over the ridiculousness of a man going on a Stussy killing spree – which Moe Dammick (Shea Whigham) bought hook, line and sinker.
Speaking of Moe, his mashed potato theory feels kept alive when Gloria tells Varga to enjoy his mashed potatoes in a jail cell, as if it's a done deal he's going to prison. It's what should happen – like when it snows, Moe puts on his boots – but simple cause and effect isn't the way the world always works on Fargo.
Burgle and Varga's exchange is an epic battle of good and evil. Throughout the season, Varga prevailed; he brought greed and evil out of those around him. Mostly everyone and everything fell into place as he predicted. The future almost always went along with his idea of the world, which wasn't the case with Burgle, who was always clashing with the new world.
Any interpretation of who walks away defeated from the final scene depends on how hopeful a Fargo fan is. It's a fantastic ending: it says, as Varga notes, everything that needs to be said. There's always going to be battles between the likes of Varga and Burgle, and which side comes out on top, especially today, isn't a certainty.
I'd wager Varga's chompers will be ripping through some mashed potatoes while Burgle enjoys a fried Snickers with her son, who she warns about learning that the world isn't what you thought. Sy Feltz (Michael Stuhlbarg), Emmitt and Ray Stussy (Ewan McGregor), and Burgle experienced that pain throughout season 3. As for one character who saw how the world was a long time ago, she died because of another grim coincidence on Fargo.
Life is Suffering, The Traveler Told Swango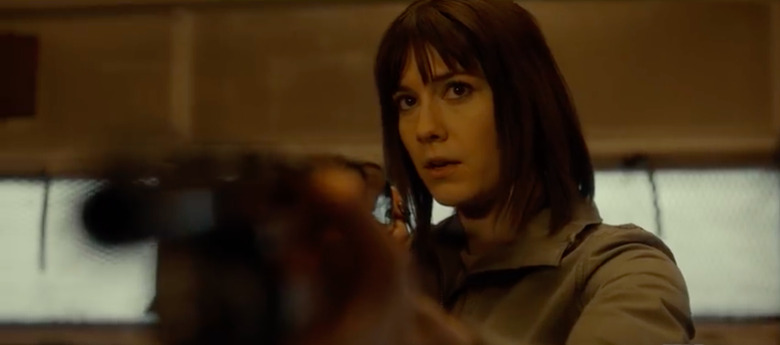 Swango's stand against evil doers on Fargo results in her death. She didn't want Varga's money; she wanted what she believed was right. Even when Swango's purpose wasn't influenced by greed, or what she thought Ray deserved, she was struck down on Fargo. Her life ends in a chilling instant. It's tragic and unfair. Like the Coen Brothers, no characters are safe with Hawley.
He also challenges the audience and character's perceptions of right and wrong. Swango faces Emmitt, confident she's going to finish the job, but then he tells her to shoot him. For a moment, she doesn't see the man who killed her fiancee – but instead someone consumed by guilt. It's another beautifully played moment by McGregor and Winstead that humanizes and makes us empathize with both killers.
Swango's death ends with a haunting, dreamlike image of her laying on the ground. When Gordon dissolves to a long shot of the scene of the crime, it feels and looks like a mighty giant has fallen on Fargo. "OK then," Burgle says when he sees Swango's body, accepting the mystery.
After Emmitt had brought back his big, pearly white smile, it appears as if he had tried to run from the past instead of accepting it. He says he saw the light in his prayer, but when it's revealed his brother is absent on the fridge, what he says almost rings as false. No presence of Ray in his new home feels wrong. There was, however, a photo of Emmitt and Sy larger than the one of the one of him and his wife – a funny little detail that sums up his friendship with his best friend and representation.
A Terrifying Citizen of the Air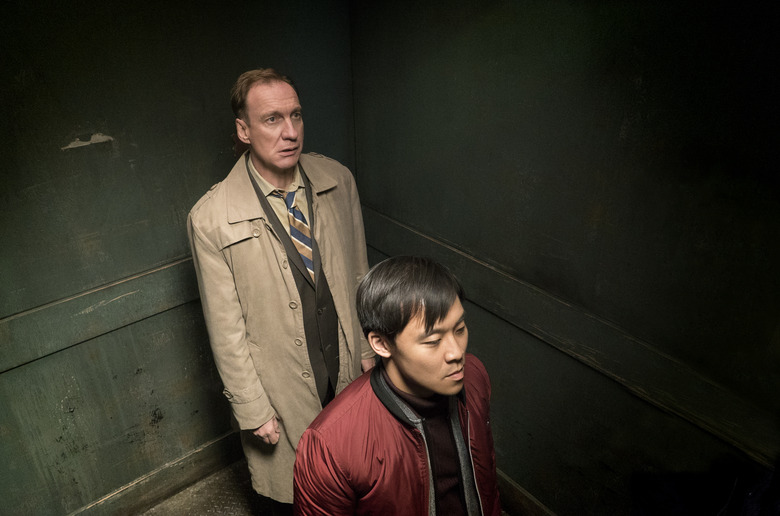 A part of the reason why I believe and hope Varga is wrong in the end is that it wouldn't be the first time he was bested this season. He underestimated and misread Swango on last week's episode, "Aporia." He thought money and power would prevail, as he believes it will in the end, but it didn't in his battle with Swango. Varga believes he's untouchable, and that the world will allow him and others like him to prosper, which seems like a mistake on his part to believe. Twice, Verga comes close to death in the finale, once with Emmitt, and then when he's nervous and sweating in the elevator – a great sight we hadn't seen before. Swango showed the devil isn't invulnerable, although he is clever.
There hasn't been a villain quite like Thewlis' character on Fargo, but one way or another, the past typically catches up with the show's forces of evil. Maybe that changed in 2011, though, which is long after the events of season one and two. The previous seasons now feel like they were building towards this moment in time and this unholy creature called V.M. Varga, an all-star villain who mesmerized us as much as he did the former Parking Lot King of Minnesota.