This Week In Trailers: The 4th, New York Asian Film Festival, Hotel Coolgardie, We Don't Need A Map, To Stay Alive: A Method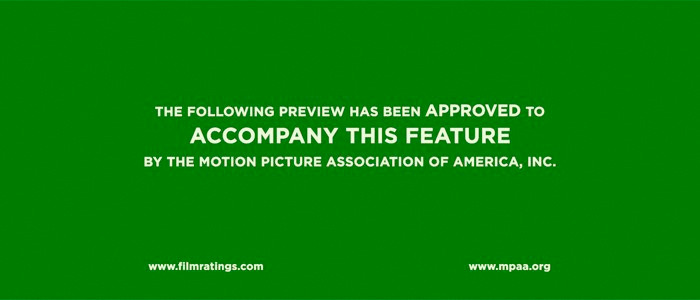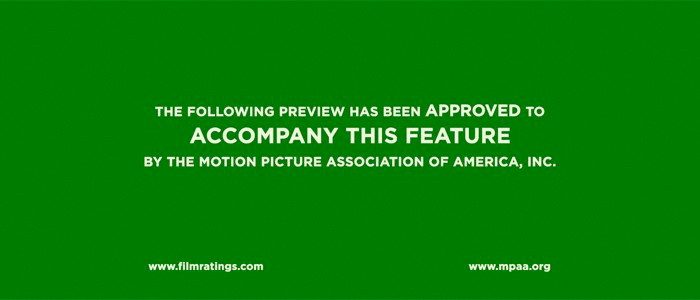 Trailers are an under-appreciated art form insofar that many times they're seen as vehicles for showing footage, explaining films away, or showing their hand about what moviegoers can expect. Foreign, domestic, independent, big budget: What better way to hone your skills as a thoughtful moviegoer than by deconstructing these little pieces of advertising? This week we're planning our 4th of July early, finding something to love close to home, lust for life just a little bit more, getting out of the house and going to the cinematic Far East, recoil at the seedy advances of lecherous men, and see how another country deals with its own racist symbols.To Stay Alive: A Method Trailer
Long live Iggy Pop.
Directors Erik Lieshout, Reinier van Brummelen, and Arno Hagers deserve a lot of credit for ensuring that Iggy comes off looking like a champ in what looks like something that's equal parts art, equal parts hardcore reality. These two do not make for commercial success but that's of little concern to me. This trailer makes me want to watch this story immediately and find out how these seemingly disparate story lines all come together. Even if they don't I'm still down to buy what they're selling on the screen.
Columbus Trailer
(First of all, screw your awful "embedable" media player, EW. You're right up there with Yahoo. Great job.)
I realize that we've already covered this trailer on the site this week but director Kogonada's narrative has really struck a chord with me on just how well this is trailer is constructed. It has a healthy dose of narrative while also being wonderfully atmospheric. I get to know who these people are as the trailer allows to air itself out a bit, letting our characters breathe on screen. These people are precious not in how twee they seem but how bits and bites of their humanity come through in the words we hear them speak. This trailer is a visual hug that juxtaposes itself against an architectural style that leaves many cold. Nothing but big hearts for this one.
Hotel Coolgardie Trailer
Sexism.
Director Pete Gleeson takes a hard look at how two women find themselves working in one of the most hostile of work environments while also giving you a lesson on what it means to be a fish out of water when coming from a different country to find some work. The culture clash and the boorish behavior looks like it makes for some fascinating sociological explorations but it looks like it comes at the expense of these two ladies' wide-eyed optimism about what they hoped to get out of this experience.
The 4th Trailer
There's just two things I like doing on the 4th of July: 1) Watching the Nathan's Hot Dog eating contest on ESPN and 2) Tweeting out my favorite video of all time which is called Bootleg Fireworks. After that, I'm good.
So while there doesn't seem to be much of anything going on here I'm still enamored with director Andre Hyland's look at one dude's very chill 4th of July. I cannot give you any good reason why I like this so much but I do and I fully intent to at least make a minimal effort to see this.
We Don't Need a Map Trailer
Turnabout is fair play.
One of the things that I like about stories that come from other cultures, other worlds, is how we can trace it back to our own experience. Director Warwick Thornton seems to have hit on something very specific to Australia when it comes to the Southern Cross but, looking on the outside, this can easily be paralleled with our own country's struggle with what the confederate flag represents to so many here on our own soil. I like stories like this because of how much it can tell about our own culture, our own struggles about symbols and the ideas behind them, and this appears to have a lot it can teach to those of us here who live thousands of miles away.
16th New York Asian Film Festival Trailer
If you're in New York for the 16th New York Asian Film Festival (NYAFF) from June 30 to July 13 at the Film Society and July 14 to 16 at the SVA Theatre, just based on the trailer alone, I'm sure you're in store for something special. I come across all kinds of trailers for film festivals but every year the NYAFF always brings the heat. Balancing that line of being representative while giving a little bit of the goods is always tricky but they always seem to make it look easy. If only all festivals could be this enticing.
Nota bene: If you have any suggestions of trailers to possibly be included in this column, even have a trailer of your own to pitch, please let me know by sending me a note at Christopher_Stipp@yahoo.com or look me up via Twitter at @Stipp
In case you missed them, here are the other trailers we covered at /Film this week: