'Annabelle: Creation' Trailer: The Possessed Doll Haunts A Group Of Orphan Girls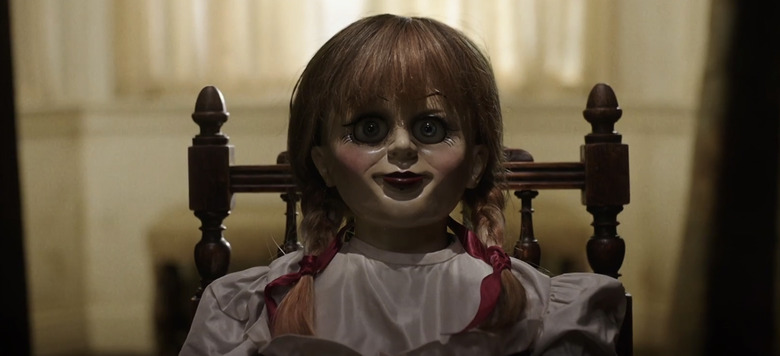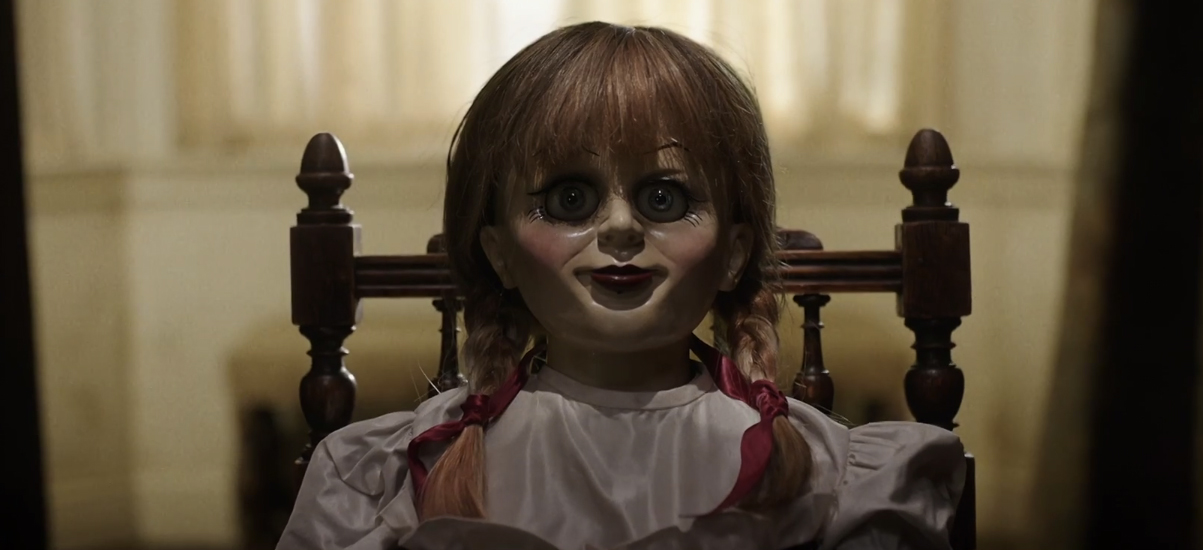 Because everything needs to be explained to death nowadays, we're getting Annabelle: Creation, the origin story of the possessed doll that made its debut in The Conjuring before getting its own spin-off in 2014.
Continuing to expand the mythology of the supernatural, paranormal activity investigated by Lorraine (Vera Farmiga) and Ed (Patrick Wilson) Warren, Annabelle: Creation shows us how this creepy doll came to be possessed by some kind of evil spirit, tricking a couple grief stricken by the loss of their daughter to transfer a demon into the old fashioned toy. In an attempt to pay for their mistake, they shelter a group of orphan girls, one of who becomes the next target for Annabelle.
Watch the new Annabelle Creation trailer after the jump.
As someone who enjoyed The Conjuring quite a bit, as well as The Conjuring 2, it was supremely disappointing to sit through the first Annabelle. It was full of jump scares and the doll itself can only be so creepy before it becomes boring. It feels like the least creative part of the world of Ed and Lorraine Warren so far, and finding out where the doll came from seems even less interesting.
Sadly, the horror side of this origin story doesn't look like it's offering much either. There are some ridiculous jump scares in the trailer, and while that's usually what horror trailers try to do, I'm betting the movie is full of cheap thrills like that as well. At the very least, this movie has the talented Lulu Wilson, who helped make Ouija: Origin of Evil a compelling prequel story, so maybe she can help elevate the material here as well.
Annabelle: Creation is written by Gary Dauberman, who also wrote Annabelle, and directed by Lights Out helmer David F. Sandberg. The film stars Stephanie Sigman (Spectre), Talitha Bateman (The 5th Wave), Lulu Wilson (Ouija: Origin of Evil), Philippa Coulthard (After the Dark), Grace Fulton (Badland), Lou Lou Safran (The Choice), Samara Lee (Foxcatcher) and Tayler Buck, with Anthony LaPaglia (Without a Trace) and Miranda Otto (The Lord of the Rings Trilogy).
If you want to see more from Annabelle: Creation, you can watch the first trailer right here.
Several years after the tragic death of their little girl, a dollmaker and his wife welcome a nun and several girls from a shuttered orphanage into their home, soon becoming the target of the dollmaker's possessed creation, Annabelle.
Annabelle: Creation hits theaters late this summer on August 11.