Vin Diesel And The Rest Of The 'Xander Cage' Crew Returning For 'xXx 4'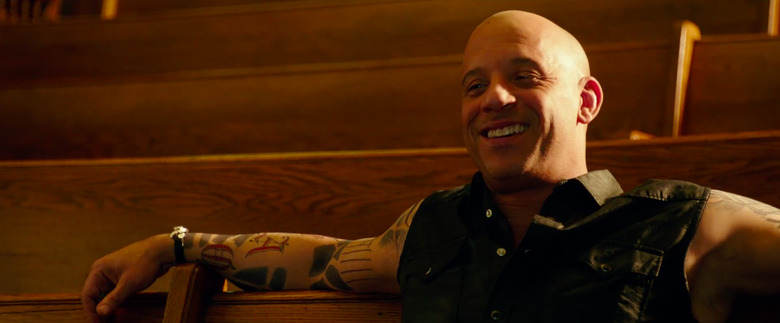 The man who can save the world and look dope while doing it may return. This very week meetings are going on about maybe picking up where xXx: Return Of Xander Cage left off. Director D.J. Caruso is currently working on the sequel, which the Return of Xander Cage's ensemble cast will be back for.
Below, learn more about the fourth xXx movie.
According to Variety, The H Collective is starting a production-financing company, and one of the first projects they're backing is xXx 4. Return of Xander Cage underperformed domestically, but it grossed $164 million in China and a total of $350 million worldwide. A strong haul for a movie that cost a reported $85 million.
Caruso confirmed on Twitter Ruby Rose, Nina Dobrev, Deepika Padukone, and the rest of the team from the most recent sequel will return, which is good news. Diesel tends to play well with teams on screen, and it was a charismatic group Caruso and all involved put together. At the moment, they're currently "honing" the story and working out schedules. There's no word if screenwriter F. Scott Frazier is writing the next installment in the franchise, but after he helped inject some real, self-aware fun into this franchise and titular character, let's hope he does.
Producer Joe Roth commented on the deal with H Collective to back the next xXx:
In today's Hollywood, it requires strong partners to produce and finance such big-budget movies as the xXx series, and The H Collective is a welcome and exciting new company that we look forward to working with.
Another project mentioned in the Variety article that Roth and the H Collective are making? A Timur Bekmambetov (Wanted) action movie starring Xander Cage star, Ruby Rose, and written by Derek Haas (Wanted).
Before xXx: Return of Xander Cage became an international hit Diesel mentioned talk was already beginning about another sequel. Return of Xander Cage features perhaps Diesel's most fun performance in years. Xander Cage has a good sense of humor about itself, a few genuinely funny callbacks, some good practical action, a quick and breezy storyline, and a team that worked well together. It's leagues above the previous installments; it makes Xander Cage feel new and improved. They've established a new formula, tone, and style for this franchise, which yes, does resemble Fast and Furious a little. Hopefully, the next xXx movie is as pleasant of a surprise as Xander's return.