The Water Cooler: Theme Park Vloggers, Reading 'The Dark Tower' For The First Time, And 'Hedwig And The Angry Inch' On Stage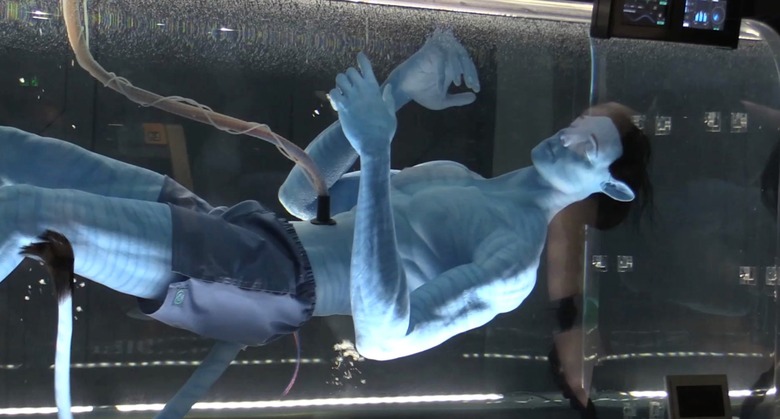 Welcome to The Water Cooler, a weekly feature where the /Film staff is free to go off-topic and talk about everything except the movies and TV shows they normally write about. In this edition: a very entertaining videoblogger who regularly gives theme park updates, revisiting the 2013 Tomb Raiderr video game, reading Stephen King's The Gunslinger for the first time, witnessing The Infinite Wrench, exploring Wellington, New Zealand, and seeing Hedwig and the Angry Inch live on stage.
Peter Sciretta Has Been Watching The Tim Tracker
I've spent a lot of the last week doing boring diet stuff (we discovered a low carb grocery store in the valley which sells all sorts of keto substitutes for things we shouldn't be able to have, like cookies, bread, and chips – how exciting). But rather than bore you with that, I thought I'd share with you a YouTube channel that I've been watching a lot lately.
It's called TheTimTracker and features Tim and his wife Jenn and their daily adventures living in Orlando, Florida. My girlfriend Kitra got me addicted to this channel, as we're both theme park nerds and Tim and Jenn often share their adventures in Walt Disney World, Universal Orlando and more. Living in Los Angeles, we get to personally experience all the new updates to Disneyland and Universal Studios Hollywood, but it's fun to watch the changes and additions in Florida from afar.
And that may have been the way I started watching Tim Tracker, but I quickly became a fan of watching this duo's daily adventures which aren't always about theme parks. I don't watch many vloggers, but these two are delightful to watch and seem to be more "real" than a lot of the over-the-top YouTube personalities. It's hard to describe the appeal of Tim Tracker's videos but the fun, nerdiness and refreshingly positive outlook are some of the things that keep me and many others coming back.
Above, I included a video of Tim and Jenn attending a cast member preview of AvatarLand from last month. Or you can check out Tim's trip to IAAPA Attractions Expo from a couple of years back to see all the new theme park and roller coaster technology. While it doesn't feature Jenn, I think you'll get a good sense of Tim's personality and the kind of daily adventures he goes on.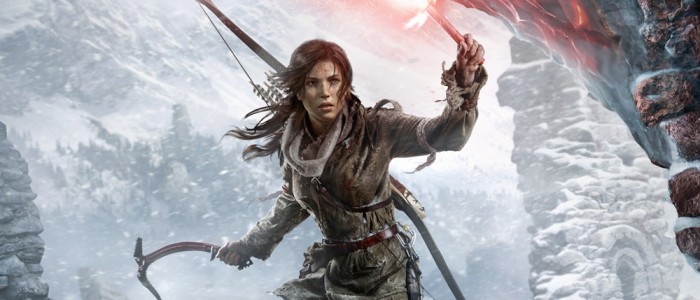 Ben Pearson Has Been Replaying 2013's Tomb Raider Reboot Game
I don't play video games nearly as much as I used to, but a couple of weeks ago I busted out my old copy of Crystal Dynamics and Square Enix's Tomb Raider from 2013 and played through the whole game again for the first time since it debuted. I figured that since the upcoming film reboot (starring Ex Machina's Alicia Vikander as Lara Croft) is taking its inspiration from the game, I'd play through it and pay close attention to the story as a way to both brush up on the game and prepare for the new film.
Sadly, I wasn't super-impressed. I realize that games like Uncharted were partially inspired by adventure movies like Indiana Jones and games like the original Tomb Raider, but by now the snake has fully eaten its tail: the '13 Tomb Raider just feels like an Uncharted rip-off to me, from the gameplay down to the supernatural story elements. That's not to say it's not still occasionally fun to play, but paying close attention to the story and trying to imagine a movie in which I don't have the ability to control the character's actions left me disappointed. After this experience, my biggest hope is that the film uses the game as a jumping off point and only adapts small portions of its story, because the game devolves into all-out supernatural chaos by its conclusion that just doesn't feel of a piece with its slightly more grounded first two acts.
All that being said, I think Vikander is an excellent choice to play a young Lara Croft and Walton Goggins has the potential to be a wonderful, scenery-chewing version of the villain, Father Mathias. Even if they choose to adapt the game line by line, Goggins might be able to save it if he embraces the insanity of the role.
Chris Stipp Has Seen The Infinite Wrench
I try to use my superlatives carefully, thoughtfully, sparingly, and with as little adverbial hoopla as I can. Since taking a job in my hometown of Chicago after being away for over 20 years this past March, I was able to go back and see the best hour of live theater you can see for $9-$15. One of the longest running live shows in Chicago, this production used be called Too Much Light Makes the Baby Go Blind, but it was recently renamed The Infinite Wrench.
The premise for the show is simple: 30 plays in 60 minutes. What makes this such an endearing and enduring institution is that they're not doing something that's already been written for the stage – all of these plays come from the lives of the performers themselves. Happy stories, sad stories, inspirational stories, deeply personal stories. You sometimes feel like you are reading someone else's diary, like you're peering into their minds and seeing these narratives the way the performers felt and experienced them.
The space is incredibly intimate as it does not hold that many attendees, but here's the thing that makes this a wildly inventive creation: clipped above the stage are 8x10 pieces of paper. each with its own number. These numbers correlate to a "menu" that you receive when you enter the theater. These menu items are the titles of the plays and, again, just like the plays themselves, these titles can indicate whether you may see something hilariously weird or something that most likely is going to give you pause. As such, you may find that you want to see play number 25 ("Rye Chickie Chickie Chickie Ray Oh Ah") or number 8 ("The Idea of You.") Then you, a member of the audience, are encouraged to yell out at the appropriate time whatever number play you want to see performed next. If you're heard, a member of the ensemble jumps up, snatches the number off the line, and reads the title of the play, which is performed right then and there. The pacing is frenetic. It's madness. As if that wasn't enough, they select an audience member at the end of each show to roll a single die on the stage to see how many more new plays they have to create for that upcoming week. If you see a showing at the beginning of the month, you're almost assured to witness a completely different show at the start of another one.
I saw my first show there around 1995 and the echoes of that, and many of the other productions I've seen there, has stayed with me for decades. It's funny in that you never know what's coming next or what will resonate with you long after the show is over. It may be because these plays are rooted in a realism, but some of them connect so deeply that it feels like visual therapy. I took my 13-year old daughter to her first show last week and sharing with her this experience, this connection, that piece of my soul that says it's okay to be whoever you are, was one of my proudest moments as a parent. If you're up for it and fully open yourself to what this play offers, I cannot think of anything more warm and inviting to do in Chicago than spending an hour with the Neo-Futurists.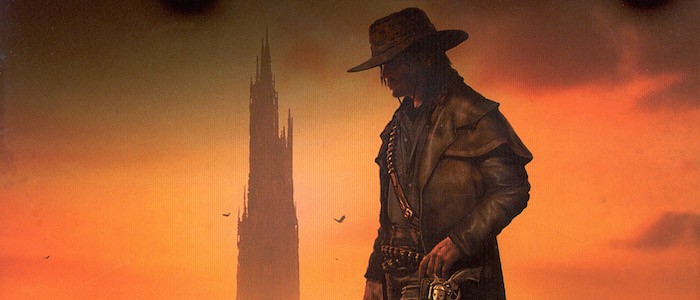 Hoai-Tran Bui Has Been Reading Stephen King's The Gunslinger…and Isn't Impressed
I wanted to like The Gunslinger. I picked up the first novel of Stephen King's "magnum opus" series in anticipation of The Dark Tower, the upcoming movie loosely based on it starring Idris Elba and Matthew McConaughey. After seeing the unexciting trailer, I had no idea what to expect out of the movie. And after reading the book, I still don't.
To be fair, I heard it gets better past the first novel, which was published as a series of short stories between 1978 and 1981 before being compiled into a novel in 1982. The story follows a lone "gunslinger," Roland, who hunts a mysterious man in black across a brutal desert. There are elements I recognize that the movie seems to be lifting: the hunt for the Dark Tower, the concepts of alternate worlds, and the meeting of a boy from our Earth named Jake Chambers. But other than that, the book feels like a fog of ambitious ideas that King threw on the page. It may be that I haven't read any true high fantasy since my last reread of The Tombs of Atuan when I was a kid, but The Gunslinger was full of confusing language and intrigue for intrigue's sake. I understand mystery, and more so when they're meant to be a series of short stories instead of an actual novel, but I need some sort of story underneath that it.
I probably won't read the next Dark Tower books unless someone gives me a really good sell on them, but I'll just say that I hope that the movie improves on the first book.
Jacob Hall Has Been Exploring Wellington, New Zealand
I'm still a fairly green world traveler and my adventures outside of the United States tend to be filled with anxiety and stress. I don't want to be that obnoxious tourist. I don't want to be that guy with a dumb question for the concierge. I don't want to be that schmuck who holds up the security line at the airport because I forgot something stupid. And yet, the past year has given me a number of chances to leave my home nation's borders and I have seen some remarkable places. But none of them have been as beautiful as Wellington, New Zealand. Well, maybe Vancouver. Maybe.
Perhaps the most remarkable thing about my whirlwind days in Wellington (where I was able to eke out some free time in-between work commitments) was that so many locals told me I needed to go to the south island to really see the country's beauty. Since every casual stroll through this city is accompanied by breathtaking views of the ocean and rolling hills and green mountains on the horizon, I can't even begin to imagine what an extended trip in the country would reveal. Here is a city built to emphasize the natural beauty of its surroundings, a major urban center that has grown with nature instead of trampling it. My outdated smartphone camera (see the photos above) cannot do this city justice.
I visited the the Museum of New Zealand (known locally as Te Papa), where I explored the natural and cultural history of the nation, strolled through a dramatic exhibit on the battle of Gallipoli, and stared at the museum's colossal squid specimen, preserved and on display and just as fascinating as it is horrifying. I stopped by the the National War Memorial and strolled through The Great War Exhibition, a stunning and cinematic tour of the horrors of World War I brought to life by filmmaker Peter Jackson (and his extensive collection of period uniforms, weapons, and vehicles). I went to the top of Mount Victoria and saw some of the most beautiful sights I have ever seen in my entire life. And because I'm the kind of person who has dedicated their life to writing about movies, I went to Weta's gift shop and spent too much money on Lord of the Rings merchandise.
I've been blessed with the chance to see more of the world, something that, only a few years ago, I was convinced would never happen. While travel still ignites my anxiety (and while economy seating is unkind to my 6' 4" body), I can't help but feel like a better, fuller person every single time I visit a new country and interact with a new city. I'm never going to be a truly seasoned world traveler, but cities like Wellington make me want to try.
Jack Giroux Saw Hedwig and the Angry Inch on Stage
If you live around Washington D.C., see Hedwig and the Angry Inch at the Kennedy Center if you can. It's there until July 2. I had never seen John Cameron Mitchell and Stephen Trask's musical on stage before, but it exceeded any expectations I had. The show has an incredible, arresting energy with such powerful highs and lows. "Angry Inch" and "Sugar Dady" rock you, while "Origin of Love" and "Midnight Radio" move you. Hedwig and the Angry Inch is the kind of show where the entire audience feels on the same page, completely absorbed and transfixed by what's happening on the stage. The 90 minutes or so go by fast and end on a high. Few people left that theater without a smile.
Euan Morton is especially fantastic as Hedwig. After the first song, the front row filled up with some late theatergoers and it didn't go unnoticed. "Really?" Hedwig cracked. "[Drinking] Stella? You couldn't have been late because of something a little more expensive, like Rye?" It's a hilarious show, too. Not having seen the movie in a long time, Hedwig's story all felt new. I was happy to get to experience it live.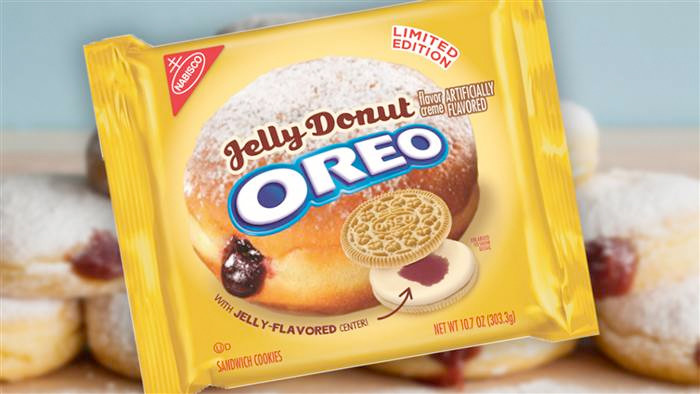 Ethan Anderton Is Obsessed with Trying New Flavors of Oreos
The Oreo is a classic snack that I've loved since I was a kid. Aside from enjoying the sandwich cookie dunked in milk, I've always loved it as an ingredient in a variety of desserts, whether it's an Oreo blizzard, an Oreo pie or just something that requires some crushed up cookies and cream flavor. Though the original Oreo is a perfect cookie, Nabisco has been coming up with new flavors of Oreos every year for quite some time now, but in recent years, it feels like they've gone into overdrive.
New Oreo flavors started with basic changes like having chocolate frosting in the middle instead of the usual white stuff. Then there was the Golden Oreo, and other new frostings like peanut butter, mint and even a Reese's peanut butter and chocolate frosting Oreo. But flavors in recent years include watermelon, chocolate strawberry, cotton candy, key lime pie and even stranger frosting flavors like Peeps and Swedish Fish. And I've been obsessed with trying all of them.
Some of the most recent flavors that have hit shelves include Mississippi mud pie (which is apparently a Dollar General exclusive), jelly donut (available only at Walmart) and waffles and syrup. The flavors that Oreo have come up with are just getting crazier and crazier, but what's interesting is how well they work. The waffles and syrup flavor is surprisingly good, smelling and tasting like some kind of Willy Wonka breakfast concoction. Meanwhile, the Mississippi mud pie variant just tastes like a slight variation on a familiar chocolate and vanilla combo.
By the way, it might seem ridiculous, but that cookies and cream flavored Oreo is very real. It was released not long ago, though it was rather difficult to find. But it's been appearing on shelves again this summer. You may be surprised at how good the cream tastes with Oreo cookie ground up into it sandwiched between the Oreo cookie itself. It's redundant and may make your nose bleed, but it's quite tasty.
If you're interested, keep an eye out for an apple pie Oreo coming to shelves sometime this summer.