'Baby Driver' Trailer Remix: DJ Mike Relm Makes Music With Sound Effects, Dialogue & More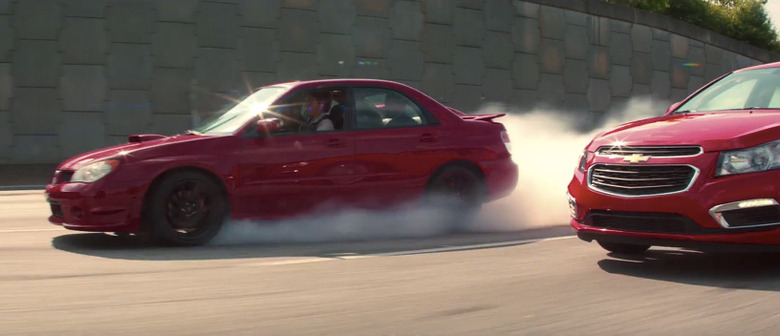 Blockbuster summer has been a fairly disappointing season thus far. For my money, Guardians of the Galaxy Vol. 2 has been the only movie that has truly delivered what a summer blockbuster is. Thankfully, the season is only half over, and we've got plenty of great movies coming down the pipeline, one of which will be arriving in just a couple weeks and just might have a soundtrack that rivals the aforementioned Marvel Studios sequel.
Baby Driver is the latest film from Shaun of the Dead and Scott Pilgrim vs the World director Edgar Wright, and along with the crisp action, editing and camera work that comes with all of the director's films, there's a thumping soundtrack that keeps the movie alive in a mesmerizing way. In the spirit of the adrenaline-fueled action flick, DJ Mike Relm created a Baby Driver trailer remix using sound effects, dialogue and more to create an interesting track that wouldn't feel out of place in the movie itself. Watch it below!
Though the movie doesn't remix or cut footage in the same way that the above video does, the way gunshots and other sound effects are heard in the movie has them happening with the rhythm of the music that the lead character Baby (Ansel Elgort) is listening to from his iPod. If you're not quite sure what that will be like, you should check out the recently released music featurette that teases how the music works in a couple scenes.
The full soundtrack list for Baby Driver has already been released, and I can't wait to see and hear how the assembly of tunes works with the movie that Edgar Wright has created. If you need more convincing that you should be as excited to see this movie as we are, then you should read our own Jacob Hall's review from SXSW earlier this year, where he described the movie as a "spectacular car chase musical." Plus, you can find out more about the making of the movie in our full set visit report.
The cast of Baby Driver also includes Jon Hamm, Kevin Spacey, Lily James, Jon Bernthal, Eiza González and Jamie Foxx, and we'll see how the movie turns out in just a couple weeks.
A talented, young getaway driver (Ansel Elgort) relies on the beat of his personal soundtrack to be the best in the game. When he meets the girl of his dreams (Lily James), Baby sees a chance to ditch his criminal life and make a clean getaway. But after being coerced into working for a crime boss (Kevin Spacey), he must face the music when a doomed heist threatens his life, love and freedom.
Baby Driver arrives in theaters on June 28.