'Luther' Season 5 Is On The Way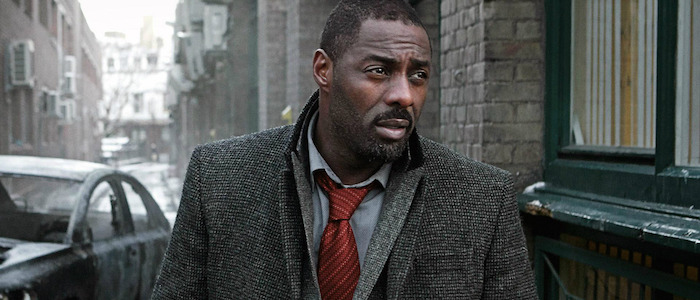 Idris Elba may have made the successful leap to the big screen (and is looking to break out into full-fledged movie stardom this year), but television keeps calling him home. The versatile British actor will officially return for Luther season 5 and production is set to begin this year.
While BBC America has not set a premiere date yet, The Hollywood Reporter says that the fifth season will consist of 4 episodes. This alone should make fans of Elba's damaged detective happy, considering that the fourth season only ran for two episodes back in 2015 (a single episode special also aired last year).
Also back is series creator and writer Neil Cross, who offered this statement on the new season (which is certainly a bit more dramatic and moody than your typical press release, so kudos):
Now what? It's a question Idris and I get asked a lot. What happened to John Luther after we last saw him striding unbowed through the streets of his city, his blood red London? It can't be over, can it? There's so much we don't know. So much unfinished business. The thing is, we've been asking ourselves the same question. Because we love John and wonder what he's up to. And as for me, I'm scared of the monsters. The face at the window. The hand under the bed. The shadow at the end of the street. Who's going to stop them, if not John Luther? In the end, we picked up the phone to some old friends and asked if they'd like to find out what happens next. It turns out, they would. So that's what we're going to do. We're going to find out what happens next. Now what? Luther's coming back. That's what.
Meanwhile, Elba's statement was bit more straightforward and to-the-point:
Neil, the BBC and I have been talking about a further season and I am thrilled that we have been able to bring it all together. I look forward to putting the coat back on.
Although television launched Elba into the spotlight (those who don't know him from Luther may remember him from The Wire), the past few years have been kind to his movie career. He appeared in six movies in 2016 and 2017 has also kept him busy. Audiences will soon see him in The Dark Tower, Molly's Game, The Mountain Between Us, Thor: Ragnarok, and the TV miniseries Guerilla.
And then, it's back for more Luther. Although no date has been set yet, expect this to arrive in 2018.