'Spider-Man: Homecoming' Fan's Guide: 22-Minute Featurette Dives Into The Webslinging Adventure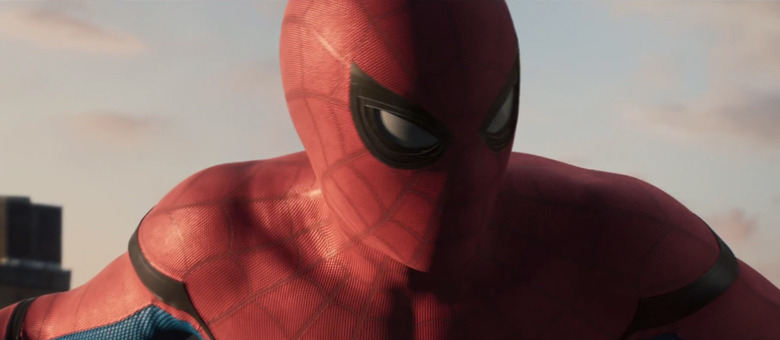 The release of Spider-Man: Homecoming is under a month away, and in order to keep the hype train moving along, Marvel Studios has released an extensive featurette going behind the scenes of the movie.
This 22-minute featurette from Disney XD, titled A Fan's Guide to Spider-Man: Homecoming, has interviews with star Tom Holland, as well as his co-stars Robert Downey Jr., Zendaya and Michael Keaton, not to mention director Jon Watts, as well as Marvel Studios head honcho Kevin Feige, who calls Spidey the greatest superhero of all time. This is the most footage we've seen from the movie so far, as well as the most revealing look behind the scenes.
Watch the Disney XD Spider-Man Homecoming featurette below!
Since this was created for Disney XD, it has a little bit of cheesiness to it as Tom Holland and Zendaya ham it up for the camera and the younger demographic it's geared toward. But it also reveals a bunch of behind the scenes footage as well as quick glimpses of sequences we haven't seen yet, and some previously unseen concept art.
The above video not only shows off more of the action that Spider-Man gets involved in, but also more of the supporting cast. On the high school side of things, this featurette gives us our best look at Tony Revolori as Flash Thompson yet, who isn't really so much of a bully as he is a spoiled jerk. Plus, we get to see more of the dynamic between Peter Parker and his crush Liz Allan, played by Laura Harrier.
Meanwhile, we get to see more of Peter's relationship with Marisa Tomei as Aunt May, which has her being a little more of a big sister than a sweet parental figure as we've seen before. Plus, we get the chance to find out more about how much Happy Hogan (Jon Favreau) comes into play in the story, as well as a look at Robert Downey Jr. as Iron Man and Michael Keaton in villain mode as The Vulture.
A young Peter Parker/Spider-Man (Tom Holland), who made his sensational debut in Captain America: Civil War, begins to navigate his newfound identity as the web-slinging super hero in Spider-Man: Homecoming.  Thrilled by his experience with the Avengers, Peter returns home, where he lives with his Aunt May (Marisa Tomei), under the watchful eye of his new mentor Tony Stark (Robert Downey, Jr.). Peter tries to fall back into his normal daily routine – distracted by thoughts of proving himself to be more than just your friendly neighborhood Spider-Man – but when the Vulture (Michael Keaton) emerges as a new villain, everything that Peter holds most important will be threatened.
Spider-Man: Homecoming is set to open on July 7.