Nathan Fillion And Tony Hale Join 'A Series Of Unfortunate Events' Season 2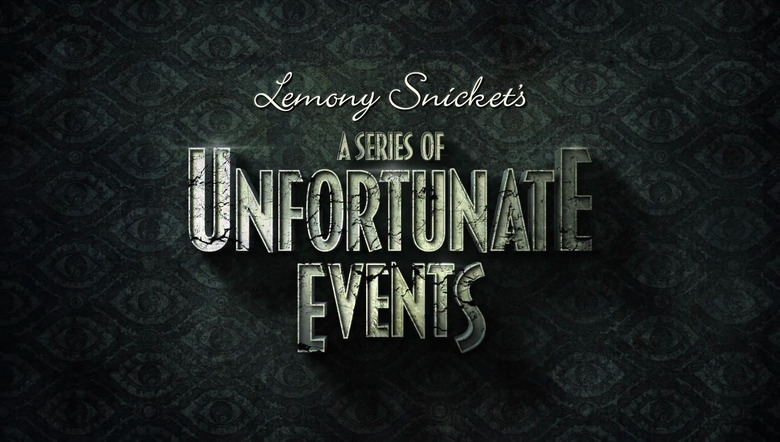 Production is underway on season two of A Series of Unfortunate Events. The second season of the Netflix show is covering five books: "Austere Academy," "Vile Village," "Hostile Hospital," "Ersatz Elevator," and "Carnivorous Carnival." Nathan Fillion (Firefly), Tony Hale (Veep), and others have joined the series, which is based on Daniel Handler's 13-part book series.
Below, learn who else has been added to the A Series of Unfortunate Events season two cast.
Director and producer Barry Sonnenfeld recently told us Sara Rue (Impastor) and Roger Bart (Grace and Frankie) have roles in the second season, and that Lucy Punch (Into the Woods) has a prominent character to play as well. According to Deadline, their roles, in addition to Hale's, are under wraps for now. As for Fillion, The Wrap learned he'll play Lemony Snicket's (Patrick Warburton) older brother, Jacques Snicket.
Jacques has a twin, Kit, and is loyal to V.F.D. (Volunteer Fire Department), the secret society in Handler's stories. The character appears in book seven, "Vile Village." Without spoiling too much, people in the Village of Fowl Devotees confuse him for Count Olaf (Neil Patrick Harris).
While season one followed the books very closely, season two may make a few more departures with a couple of new characters, so maybe Hale and Rue aren't playing any fan favorites. Sonnenfeld said Handler was involved in creating these new additions to the Baudelaire children's story:
We're creating characters that are not in the book, we're creating them with Daniel. I was able to convince Daniel that we had to open up the material a little in the book, so there will be some new characters. For instance, in the first season, Larry and Jacquelyn — Larry the waiter who was the anxious clown and Jacquelyn who was the secretary— weren't really in the books, and they will have a bigger role in the second season. So we're creating additional great characters that will have entire emotional arcs in season 2. That will hopefully be emotionally satisfying.
Sonnenfeld added we'll likely see these new characters in the first quarter of next year:
We're working seven days a week. We're currently in production for Season 2. I'm not sure that Netflix has officially decided yet, but I would expect it would be sometime in the first quarter of 2018. It won't be before that but we're still trying to figure that out based on post-production and some other issues that we got to make sure we can deliver on time.
Season two includes 10 episodes, featuring the returning main cast and more episodes helmed by the Men in Black director. He made season three of A Series of Unfortunate Events nearly sound like a sure thing, but it hasn't been announced by Netflix yet. A third and final season would cover "The Slippery Slope," "The Grim Grotto," "The Penultimate Peril," and "The End."