The Alamo Drafthouse Movie Theater Chain Is Officially Coming To L.A. In 2018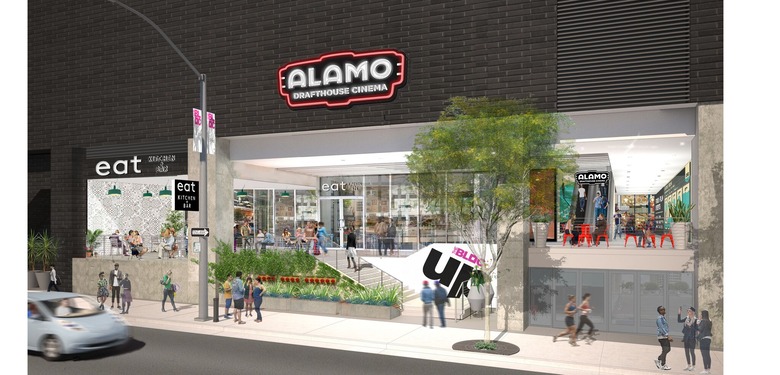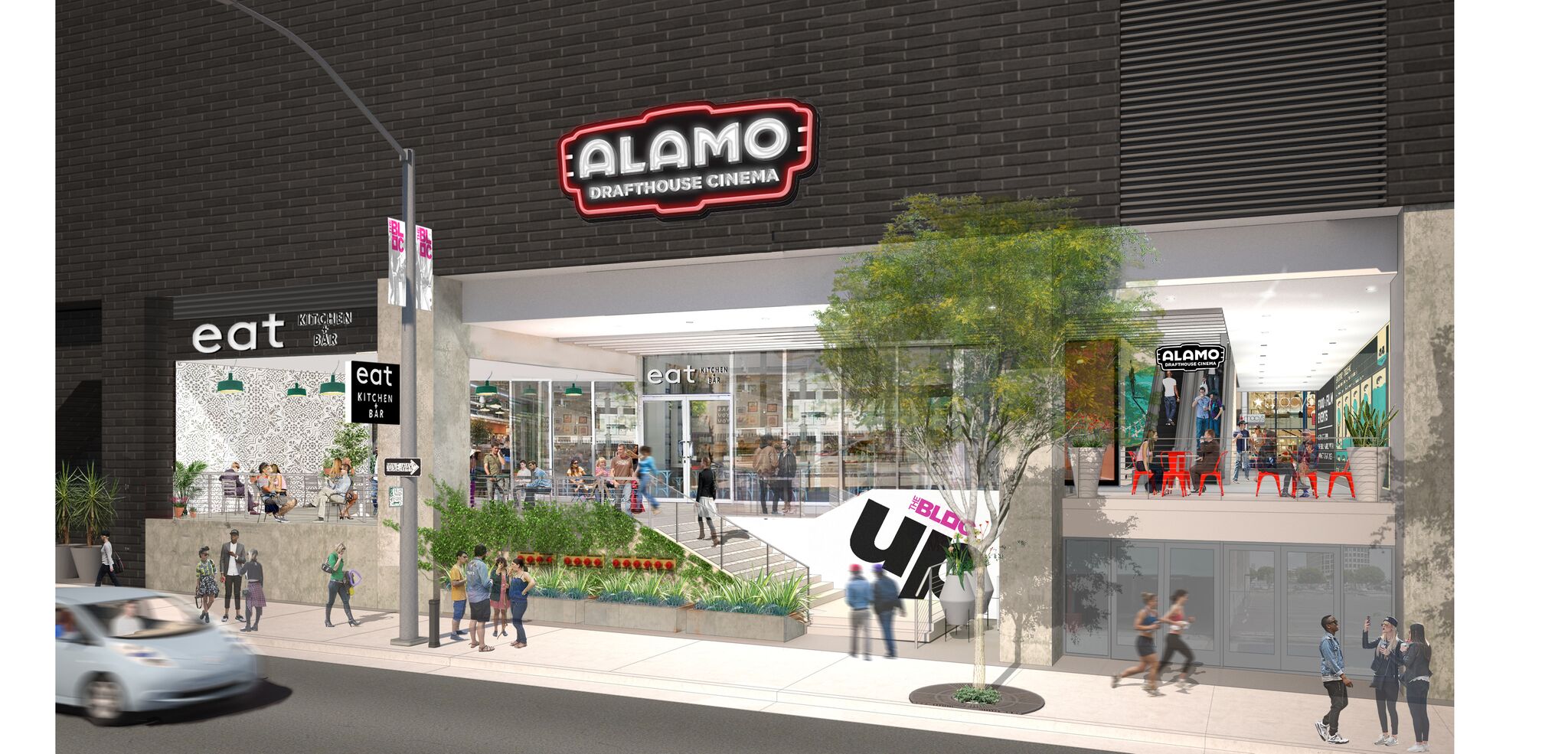 Living in Austin has left me spoiled when it comes to the moviegoing experience. After all, the Texas capital is the hometown of the Alamo Drafthouse, which has frequently been named the best theater chain in the world. I'm of the opinion that every single movie fan in the world deserves to have a local Drafthouse – nobody does it better.
And after years of rumors and false starts and crossed fingers, it's official: the Alamo Drafthouse is coming to Los Angeles in 2018.
The theater, which will be called the Alamo Drafthouse Downtown, will open next year at The Bloc, a "1.8 million square foot mixed-use destination at the hub of the city's retail, entertainment, financial, and sports center." The theater will have 12 screens and, like most other Drafthouse locations, will have an attached bar specializing in local craft beers and cocktails.
For those unfamiliar with the Drafthouse and its reputation, you can boil it down to three choice items. First, there's their infamous no talking rule, which sees chatterboxes and cell phone users ejected from the theater without a refund after a single warning. The system isn't perfect, but it mostly works – the mere threat of ejection has meant that I rarely ever hear people talking during movies in Austin. Second, there's their often-imitated food service, where servers quietly fetch drinks and food for you during the film (always without making a peep and without disrupting your movie). And then there's the Drafthouse culture, which values the arthouse as much as blockbusters and has led to all kinds of insane events, unique screenings, and one-of-a-kind repertory series.
Of course, Los Angeles already has a thriving film scene (for obvious reasons) and locals all have their theaters of choice, but it's easy to imagine the Drafthouse becoming another haven for movie fans. The Alamo Drafthouse is one of the few companies on the planet that has earned my trust and loyalty time and time again and it makes me happy to see them continue to spread across the country (a new location just opened in Brooklyn last year).
We still don't know when Alamo Drafthouse Downtown will open in 2018, but with three of our staff writers living in Los Angeles, we guarantee that you'll be hearing more about this in the near future. If you're a local, I'd love to hear your thoughts about this. Are you interested? How's the location?
You can read the complete press release below.
***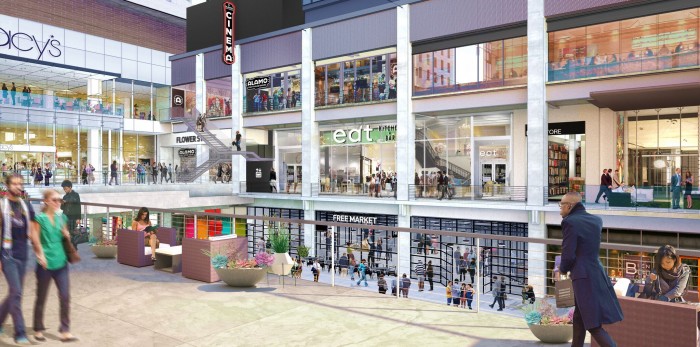 Los Angeles, CA and Austin, TX — June 8, 2017 —  The Ratkovich Company, in partnership with  National Real Estate Advisors, Blue Vista Capital Management, and  Alamo Drafthouse Cinema today announced the Austin-based theater chain will open its first Los Angeles theater at The Bloc, a 1.8 million square foot mixed-use destination at the hub of the city's retail, entertainment, financial, and sports center. Alamo Drafthouse Downtown is slated to open in 2018 as The Bloc completes its $180 million renovations bringing a vibrant, open-air, pedestrian-friendly, urban destination to Downtown Los Angeles.
"When we announced seven years ago that we would be embarking upon a plan of nationwide expansion, my primary goal was to open a theater in Los Angeles," says Alamo Drafthouse Cinema founder and CEO Tim League.  "After many years of exhaustive searching and planning, we feel we have found the perfect home at The Bloc. Building a new audience for foreign language films, documentaries and independent movies is core to the Alamo brand, and this flagship theater will be ground zero for that effort."
"Alamo Drafthouse is the perfect addition to The Bloc and to Downtown LA's rapidly growing food and entertainment scene. It brings a fresh and unique take on the traditional movie-watching experience and will be a great compliment to the other retailers at The Bloc. The Bloc is a gathering place for all Angelenos, making it the place to be in Downtown LA." said Wayne Ratkovich founder and president of The Ratkovich Company.
Alamo Drafthouse provides a unique cinematic experience with in-theater dining underpinning a heavily curated program of hand-picked blockbusters, highest-quality independent, foreign and documentary features and special event programming. It's food and beverage offering is equally deliberate with a full menu offering food made from scratch and a heavy dose of the best local craft beers and cocktails. Alamo Drafthouse Downtown will be located on the second and third floors of the southwest corner of The Bloc, accessible from the Flower Street mid-block crossing and the fourth floor of the parking structure.
Alamo Drafthouse Downtown will have twelve screens and seat approximately 560 people for new release movies, independent, foreign and classic films, as well as an exhaustive slate of the Alamo's unique signature event programming. Each of the auditoriums will be equipped with state of the art 4K digital projection and amazing sound.  In addition to providing superior presentation, the Alamo eliminates the traditional front rows to ensure there's no bad seat in the house. The theater will also be equipped for 3D and archival 35mm projection.
In keeping with Alamo Drafthouse's commitment to providing the best in-theater dining experience, the downtown LA destination will feature locally inspired and sourced food and drink. Moviegoers can order food and drinks from their seats while servers silently attend to them throughout the film. In addition to the twelve theaters, an adjoining bar will give fans the opportunity to discuss films over a plethora of local craft beers and cocktails.
Accessibility and integration with the city at large continues to be a priority for The Bloc and Alamo Drafthouse. Alamo Drafthouse Downtown will be conveniently accessed via the Blue, Expo, Purple and Red lines at the 7th Street Metro Center Station. Current Metro expansion connects Alamo Drafthouse Downtown to Santa Monica, Pasadena and the San Fernando Valley. The theater will offer four hours of free validated parking..
By delivering the best films, food and drinks, exceptional presentation, strict ad-free and no talking/no texting policies, Alamo Drafthouse strives to live up to Time Magazine's claim of being the "Best Theater Ever."