Cool Stuff: Pick Up A Ton Of 'Star Wars' Comics In This Ultimate Box Set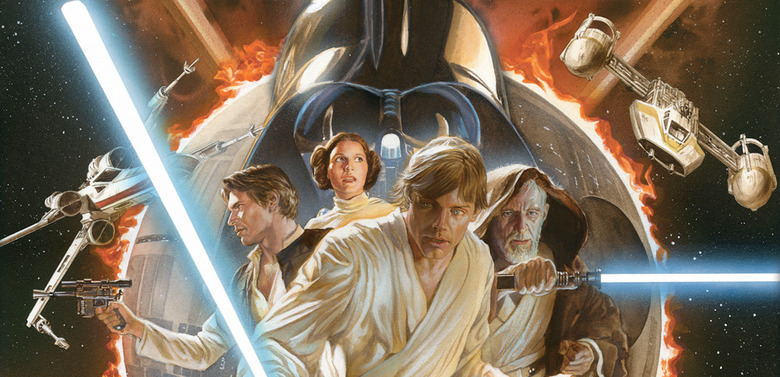 We may receive a commission on purchases made from links.
Ever since Star Wars was announced to return to the big screen with The Force Awakens, the entire saga has been reinvigorated. Leading up to the release of the movie, Marvel Comics started creating several different comic books that expanded the stories of the Star Wars universe, and now you can get a ton of them in a single collectible box set.
Check out the awesome Star Wars comics box set after the jump.
Here's the box set as it appears in the special slipcase that holds all of the comics:
Inside the box you'll find 10 hardcover books collecting Star Wars comics, and here they are:
Star Wars: Episode I – The Phantom Menace
Star Wars: Episode II – Attack of the Clones
Star Wars: Episode III – Revenge of the Sith
Star Wars: Episode IV – A New Hope
Star Wars: Episode V – The Empire Strikes Back
Star Wars; Episode VI – Return of the Jedi
Star Wars: Journey to the Force Awakens – Shattered Empire
Star Wars: The Force Awakens Adaptation
Star Wars: Darth Vader Vol. 1
Star Wars: Heroes for A New Hope
Star Wars: The Marvel Covers Vol. 1
Plus, inside the box there's also a poster that you can only get with this box set purchase: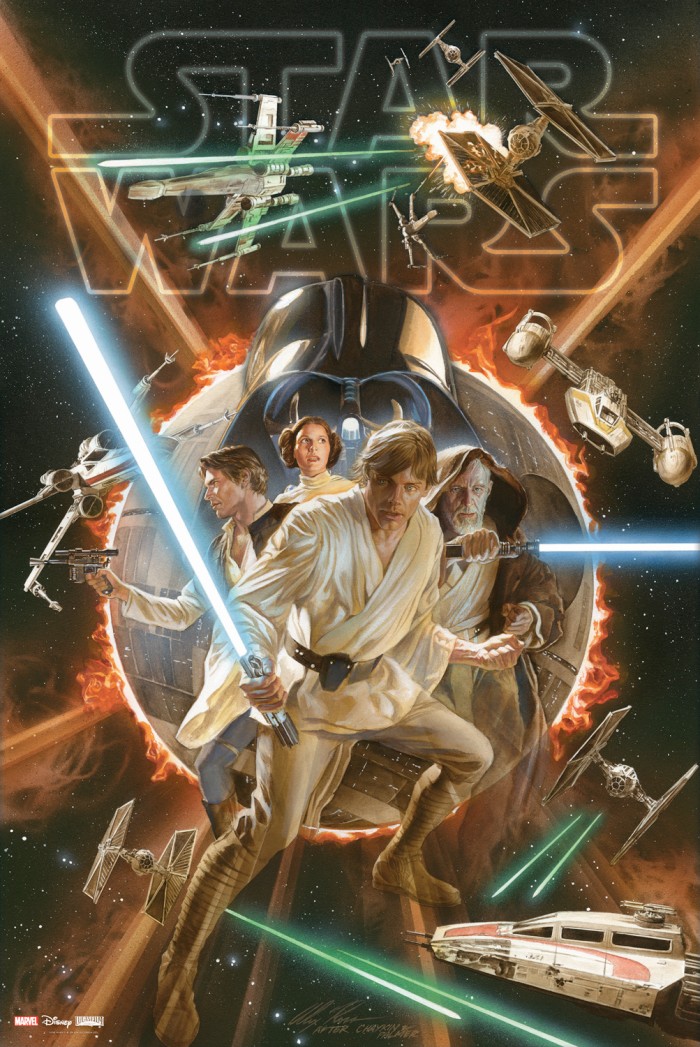 As cool as this set is, the price tag will still set you back a bit since it's right around $230 right now. But that box set looks rather pretty, and it just might be worth it for the hardcore Star Wars fans out there.