'Ant-Man And The Wasp' Casts 'Black Mirror' Star Hannah John-Kamen In Unknown Role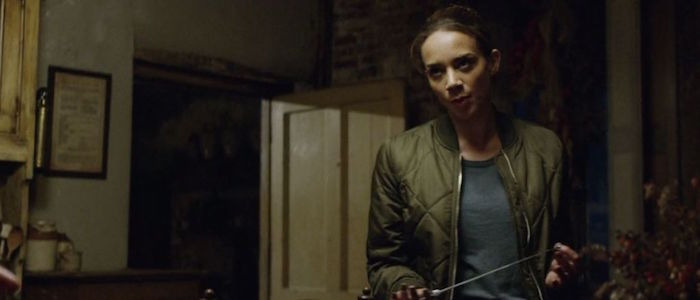 Even if you don't know her name, chances are strong that you've seen Hannah John-Kamen in something. And if you haven't seen her in anything, you are definitely going to see her in something soon. The British actress, whose credits include everything from Black Mirror to Game of Thrones, is the first major new cast member to join Marvel's upcoming Ant-Man and the Wasp.
Variety reports that John-Kamen was cast after Marvel met with a number of actresses for an unspecified role.
Like the plot of the film itself, nothing is publicly known about what part she'll play in the follow-up to the 2015 hit. However, we do know that Paul Rudd and Evangeline Lily will once again play Scott Lang and Hope van Dyne. The former is better known as Ant-Man and the latter will soon be better known as the Wasp, a development teased in the first movie's post-credits scene. Michael Douglas and Michael Pena, both of whom lent invaluable support to the first movie, are also expected to return. Peyton Reed will once again direct, this time from a screenplay by Rudd and Gabriel Ferrari.
John-Kamen got her start in British television (including shows like Misfits, Whitechapel, and The Hour) and many audiences will recognize her from the Black Mirror episode "Fifteen Million Merits," one of the most soul-crushing episodes of a series known for its soul-crushing episodes. She would return to the science fiction anthology series for its third season, playing a completely different character in the episode "Playtest." Meanwhile, she landed a small role in the sixth season of Game of Thrones, played a First Order officer in Star Wars: The Force Awakens, and starred in the Hulu series Killjoys.
However, John-Kamen is on the verge of truly breaking out. She's currently filming next year's Tomb Raider reboot and Steven Spielberg cast her in a major role in his next blockbuster, Ready Player One. When you're attracting the attention of The Beard himself and the folks at Marvel, you're doing something right.
Ant-Man was a pleasant surprise and one of the most purely fun movies of the Marvel Cinematic Universe so far, so I have high hopes for this one. Now we can start to wonder if John-Kamen is playing a new character or someone previously established in Marvel lore.Ant-Man and the Wasp opens on July 6, 2018.