Patty Jenkins Is Not Signed To Direct 'Wonder Woman 2' Just Yet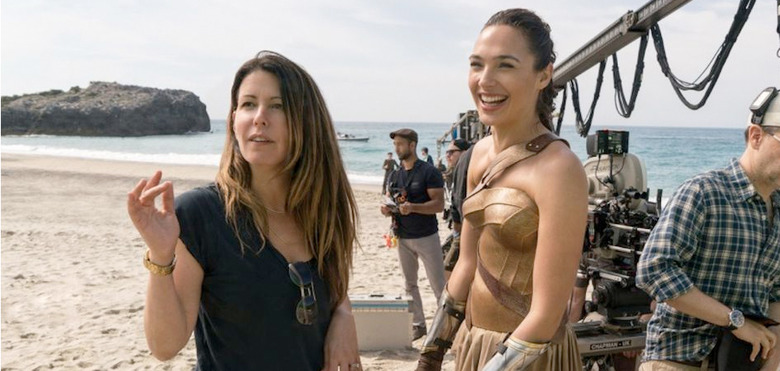 After Wonder Woman had a huge opening weekend at the box office and shattered records, it was full steam ahead on all the chatter about a sequel. Director Patty Jenkins had already been vaguely discussing possible paths for a Wonder Woman sequel to take, and everyone reporting on the success of the film has been saying she'll be back to direct again. But that's not a done deal yet.
Don't worry, Wonder Woman 2 is a foregone conclusion at this point, but apparently all the talk of Patty Jenkins being set to direct the sequel were misinformed. At this time, the filmmaker is not currently signed on to direct Wonder Woman 2. However, don't get out your torches and pitchforks just yet, because she'll be negotiating a deal to direct very soon.
Find out more about Patty Jenkins directing Wonder Woman 2 below.
The Hollywood Reporter has the surprising news about Jenkins not being signed on to direct Wonder Woman 2, but in reality, it's not that shocking of a story. When it comes to directors tackling big budget studio films for the first time, Warner Bros. Pictures has made a habit of only giving them a one-picture deal to start off with. Patty Jenkins was no different since her only previous film experience was directing the much smaller budgeted drama Monster.
This is only good news for Patty Jenkins, who can now use the success of the movie and all the support she has from fans to line up a pretty sweet deal to direct the sequel. Wonder Woman reportedly has a budget of around $150 million and the global box office total is already over $240 million (and it's only going to get bigger), so the movie is a certified success after only a few days of being in theaters. Warner Bros. would be insane not to bring Patty Jenkins back, and the uproar would be deafening. The studio will begin negotiating a deal with Jenkins sometime soon, though it's not clear exactly when.
As for the film's star, Gal Gadot already has an option in place for her to reprise the superhero role in Wonder Woman 2 (it's in her overall deal for all the DCEU movies), so that's not a concern at all. Surely Gadot will also want Patty Jenkins back to direct, so hopefully when negotiations begin to have Jenkins direct the sequel, she won't have a problem getting not just what she wants, but what she deserves.