Celebrate The Glory Of 'Wonder Woman' With Poster Posse's Artwork Tribute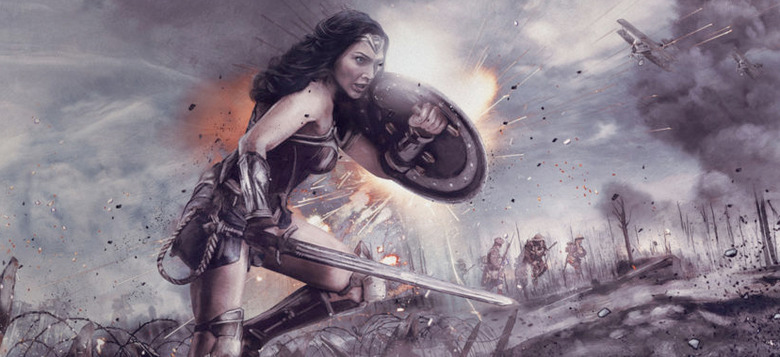 Fans of Wonder Woman have a lot to celebrate after the DC Comics superhero exploded onto the big screen with her first solo adventure. Not only are the reviews glowing, but the movie made over $100 million at the box office, and a sequel will undoubtedly be happening.
If you're looking for more love for Wonder Woman, the folks over at Poster Posse have you covered with an assembly of artwork from various artists who want to honor Diana, Princess of Themyscira, just as much as you do.
Check out the Poster Posse Wonder Woman tribute after the jump.
The above images are just some of our favorites. There are even more over at Poster Posse's website. It's just a shame that we won't be able to get these in print form to frame on our wall. But plenty of them would make cool wallpapers for your phone or computer.
Wonder Woman hits movie theaters around the world next summer when Gal Gadot returns as the title character in the epic action adventure from director Patty Jenkins. Before she was Wonder Woman, she was Diana, princess of the Amazons, trained to be an unconquerable warrior. Raised on a sheltered island paradise, when an American pilot crashes on their shores and tells of a massive conflict raging in the outside world, Diana leaves her home, convinced she can stop the threat. Fighting alongside man in a war to end all wars, Diana will discover her full powers...and her true destiny.
Wonder Woman is in theaters everywhere now.