This 'Transformers: The Last Knight' Poster Has To Be The Worst Poster Of The Year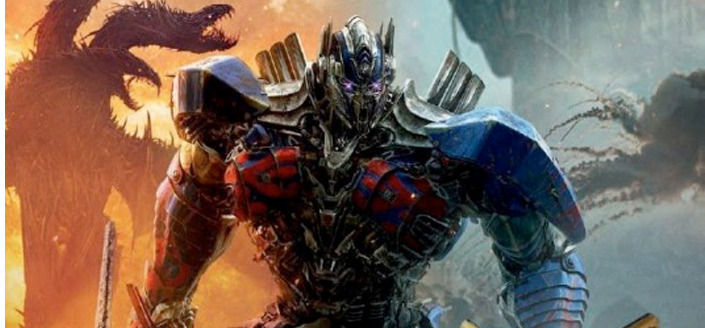 Not too long ago, the marketing campaign for Spider-Man: Homecoming made a bold entry into the running for worst movie poster of the year. But then Transformers: The Last Knight came along and said, "Hold my beer."
A new poster for Transformers: The Last Knight emerged over the weekend, and it's quite the Photoshop disaster. It looks like Paramount Pictures hired someone who just learned how to use photo editing software last week, maybe an executive's niece or nephew who took a break from his YouTube channel for a couple hours. It could very well end up being the worst movie poster of the year.
Check out the awful Transformers The Last Knight poster below.
Are you ready? Here's the positively disastrous Transformers The Last Knight poster from IMP Awards: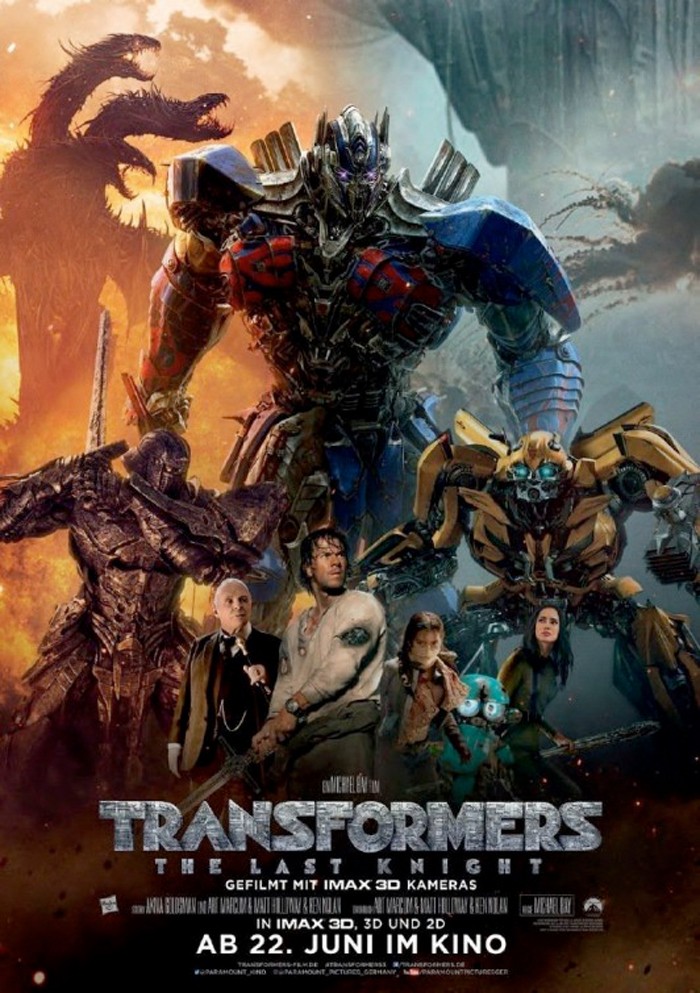 It should be noted that Birth.Movies.Death news editor Scott Wampler stumbled upon this poster through Paramount Pictures' Instagram promotional account from Australia where the one and only comment was, "Woof." That's certainly the appropriate reaction for such an awful poster.
Not only does the poster adhere to the cliche of contrasting orange and blue, but it's made slightly worse than the original image on the Instagram post, because it added Isabela Moner between Mark Wahlberg and Laura Haddock. For some reason they chose an image where her face is obscured by what appears to be a bandana of some sort, but without zooming in, it looks like her face has just been blurred.
Every time you think there's a resurgence of respectable poster artwork being done in Hollywood, like with the Baby Driver poster, someone has to come along and mess it up. I could understand if this was something that was quickly whipped up as the cover for the movie as it appears on iTunes, Hulu or Netflix since most of those images are awful too, but the fact that this is an official poster is pathetic. This is why we can't have nice things.
When all seems lost, a few brave souls can save everything we've ever known. The Last Knight shatters the core myths of the Transformers franchise, and redefines what it means to be a hero. Humans and Transformers are at war, Optimus Prime is gone. The key to saving our future lies buried in the secrets of the past, in the hidden history of Transformers on Earth. Saving our world falls upon the shoulders of an unlikely alliance: Cade Yeager (Mark Wahlberg); Bumblebee; an English Lord (Sir Anthony Hopkins); and an Oxford Professor (Laura Haddock). There comes a moment in everyone's life when we are called upon to make a difference. In Transformers: The Last Knight, the hunted will become heroes. Heroes will become villains. Only one world will survive: theirs, or ours.
Transformers: The Last Knight opens on June 21.