Cool Stuff: 'How Did This Get Made?' Gets Their Own Gallery 1988 Art Show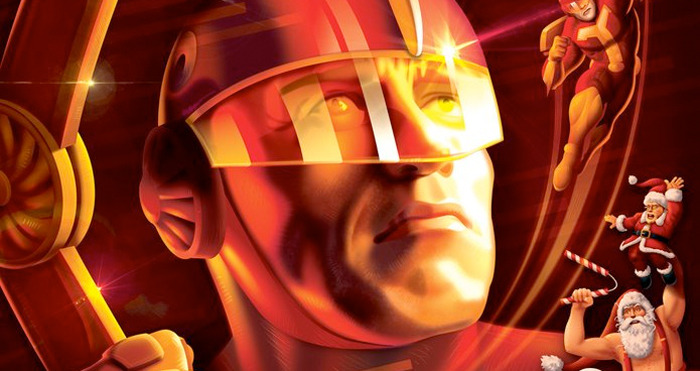 For the past couple years, we've been churning out companion pieces to go along with episodes of the comedy podcast How Did This Get Made? Hosted by comedians Paul Scheer, Jason Mantzoukas and June Diane Raphael, the podcast features a discussion about a movie that is acknowledged to generally be pretty terrible, and in some cases so bad that the movie actually ends up being good. That's why we're happy to call attention to a new art exhibition inspired by the podcast.
Gallery 1988 opened up a How Did This Get Made? exhibition with artwork inspired by specific episodes of the podcast highlighting movies such as Mac and Me, Face/Off, Teenage Mutant Ninja Turtles II: The Secret of the Ooze, Jingle All the Way, Con-Air, Demolition Man and more.
Check out our favorite pieces from the Gallery 1988 How Did This Get Made show after the jump.
Most of the pieces in the show are inside jokes that only fans of the podcast will get because they reference jokes that were made during the episodes in question. Others are pieces that might have been created for any other art show, such as the outstanding Demolition Man print of the three seashells that would be the perfect piece to hang in any bathroom.
For my money though, the best print out of the bunch is that Turbo Man: The Movie poster that actually looks like it could have easily been the one sheet for the real movie that exists in Jingle All the Way. I'm honestly bummed that I didn't know about this show in time to buy that print, because I would have dropped cash on that piece in a heartbeat.
You can buy all of the above pieces over at the Gallery 1988 website, but some of them are already sold out unfortunately. But there are still plenty leftover, so see if any of the prints you want are still available.