Cool Stuff: NECA's Radical 'Teenage Mutant Ninja Turtles' Animated Series Figure Box Set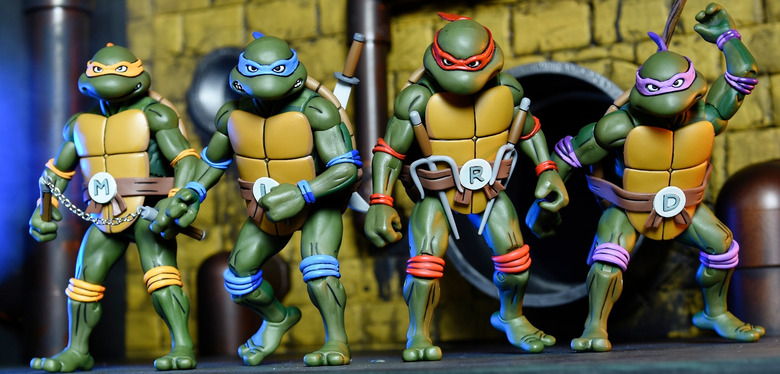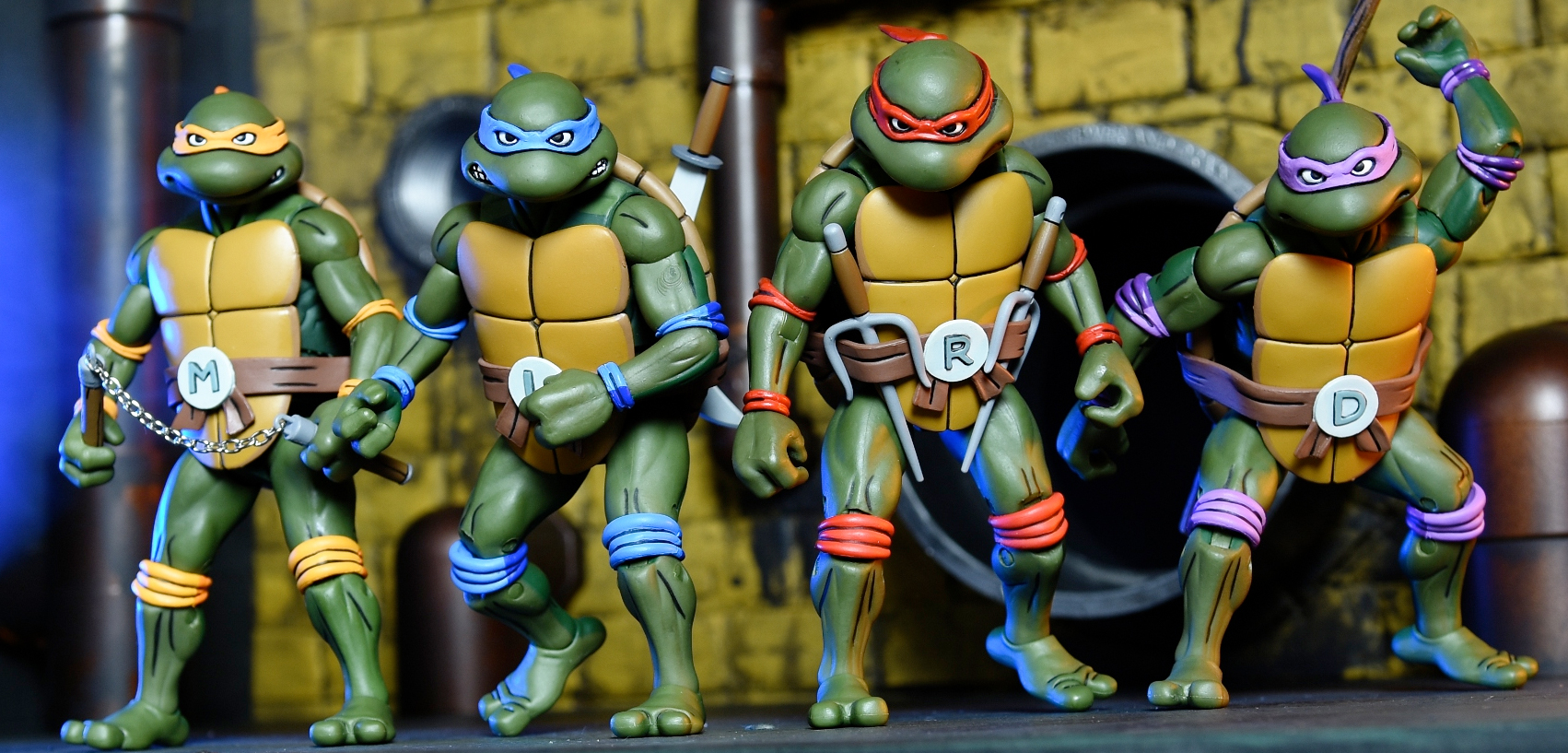 San Diego Comic-Con is just a month and a half away, and as usual, /Film will be there to get all the big news that comes out of the convention. Along with all the big announcements that will be coming about the movies and TV shows on the way over the next couple of years, the next best thing about the convention is all the limited edition exclusives that you have wait in line to get your hands on. And the collectible toy company NECA just unveiled one hell of an bodacious exclusive.
NECA will be bringing a Teenage Mutant Ninja Turtles action figure box set inspired by the original animated series to San Diego Comic-Con this summer. The set not only includes Leonardo, Donatello, Michelangelo and Raphael, but also Shredder, Krang, and two members of the Foot Clan. Plus, all of the figures come with a plethora of cool accessories.
Check out the NECA Teenage Mutant Ninja Turtles action figure box set after the jump.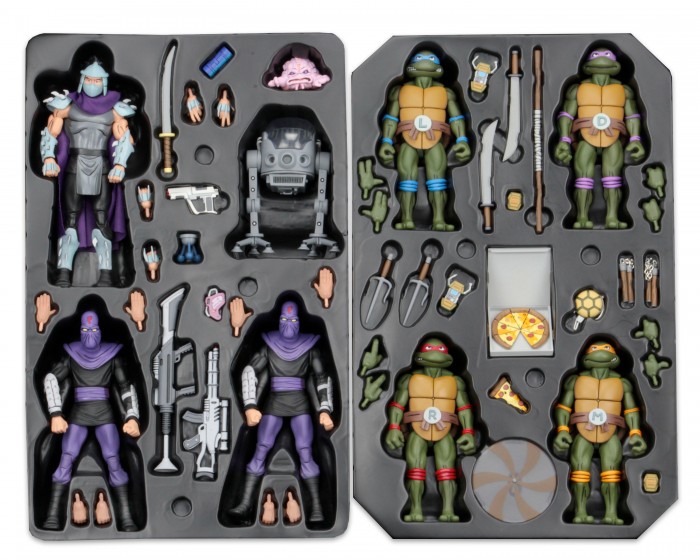 This is genuinely one of the coolest action figure box sets I've ever seen. Not only does the paint job do an amazing job of creating 3D versions of the animated series, but the accessories have everything you could ever want for these characters. Michelangelo has a plastic piece that makes it look like he's spinning one of his nunchuks, all four of the turtles have their own turtle communicator (two open and two closed) and, of course, there's a whole pizza with a slice taken out of it.
Shredder, Krang and the Foot Clan have some awesome accessories too, including a canister of ooze, Krang's little robot body, and some heavy weaponry. The only thing that might make this better is if Krang had his giant robot body to go along with it. But maybe NECA will make that separately at some point.
If you're at San Diego Comic-Con, you can try to pick this up. But as usual, you'll have to wait in line. You'll want to be early though, because there will only be 5,000 of these action figure sets available. Each set will cost you $200, but it looks to be well worth it.