'Avatar' Sequels To Bring Back Joel David Moore's Norm Spellman, Everyone's Favorite Character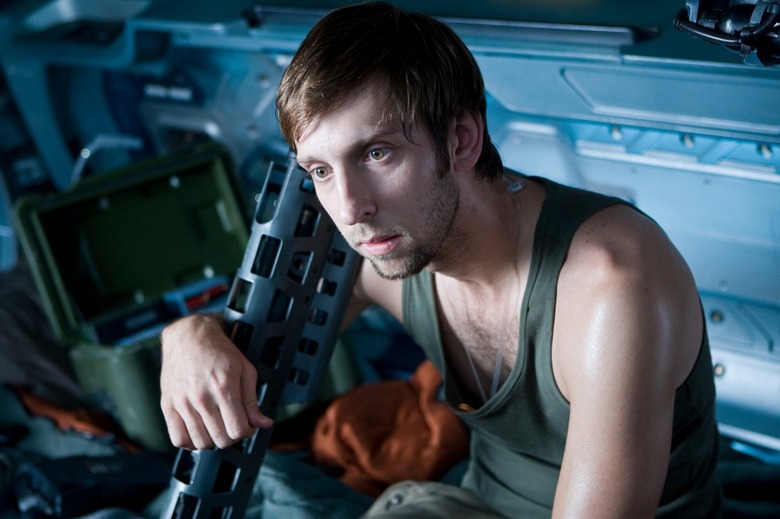 In case you were clamoring to know whether Joel David Moore is returning as his character Norm Spellman in the Avatar sequels, well, rest assured: he is.
That's right, a character you totally remember is confirmed to be returning for the sequels to the highest grossing movie of all time, the movie for which you definitely remember all the characters' names and didn't have to look them up on the Avatar Wiki. Fan-favorite character Norm Spellman.
That guy from Bones — you may remember him in his role as the morbid but charming Dr. Colin Fisher — will be reprising his role in at least one of the Avatar sequels. Four new movies are being filmed concurrently by director James Cameron.
Moore played Norm Spellman, a scientist and avatar driver in the first film who befriends Jake (Sam Worthington) and teaches him about Na'vi culture. After the discovery that the militant RDA organization they worked for had malicious intentions against the Na'vi, he joined Jake in the final fight to preserve the Na'vi culture. He was one of the few humans allowed to stay on Pandora after the RDA were driven off. It's unknown whether Norm, like Jake, gave up his human body to become fully integrated with his avatar.
According to ComingSoon.net, Moore will be joining returning cast members Sam Worthington, Zoe Saldana, Stephen Lang and Sigourney Weaver, though it's unknown whether he will be starring in all four Avatar sequels. A new cast member played by Fear the Walking Dead's Cliff Curtis was also recently confirmed to join the film.
Very few plot details are known about the Avatar sequels, except that Avatar 2 is set to explore the underwater civilizations of Pandora, for which Cameron may have been delaying the sequels to perfect the underwater motion capture technology. Curtis' character is said to be playing one of the underwater tribes' leaders.
The sequels got confirmed release dates when 20th Century Fox and Lightstorm Entertainment announced that they began production on April 22 their Facebook page:
"Great to be working with the best team in the business! Avatar takes flight as we begin concurrent production on four sequels. The journey continues December 18, 2020, December 17, 2021, December 20, 2024 and December 19, 2025!"
Cameron is producing alongside Jon Landau through their studio Lightstorm Entertainment, and the sequels are written by Cameron along with Rick Jaffa and Amanda Silver, Josh Friedman, and Shane Salerno.
Avatar 2 is set to hit theaters December 18, 2020. Avatar 3 is set for December 17, 2021, Avatar 4 is set for December 20, 2024, and Avatar 5 is set for December 19, 2025