Wonder Women: Amazing Female Directors And The Comic Books They Should Adapt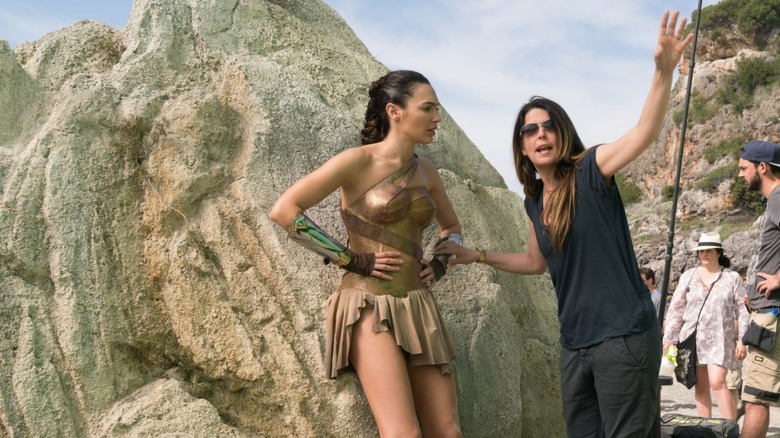 Wonder Woman's Patty Jenkins has quite a weight on her shoulders. Not only is she directing the big screen adaptation of DC's beloved heroine, but she has to prove something to the world: that women can direct a blockbuster just as well as the big boys in the movie industry. And with all of the positive reviews out there, Patty seems to be winning that battle.
Yet this brings us to another big question – who should be the next female director to bring a comic book property to the big screen? Sony seems to think it'll be Gina Prince-Bythewood with their Silver Sable/Black Cat movie. But let's look even further. Consider this piece a guidebook to spur on some discussion, along with maybe giving some studio executives an idea or two. Because all of these ladies deserve their chance to shine and show Hollywood the power they hold.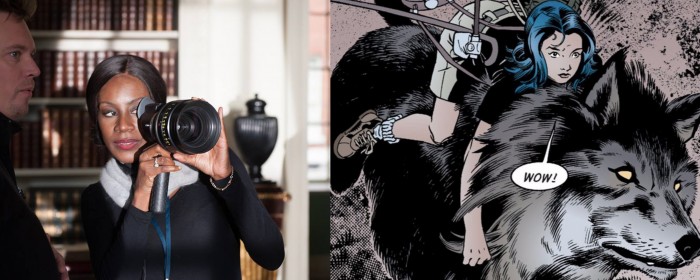 What She Should Direct: Fables
Known for her dramas and romances, Amma Asante is one of the most underappreciated directors (and actresses) in the last few years. With Belle, she took the historical costume genre in a bold new direction, while introducing the world to the talent that is Gugu Mbatha-Raw. Since then, she's directed A United Kingdom, which gained much critical praise, and her new film, Where Hands Touch, is looking to do the same.
So what kind of film adaptation could Asante lend her unique talents to? Fables would be an excellent choice. Not only has she proven time and time again that emotional-driven tales are in her "directing blood," but bringing the beloved Fables to the big screen requires a person who can handle a large ensemble cast, while grasping the finer details of complex, modern day fairy tale. And seriously, who else could make the couple of Bigby Wolf & Snow White have all the levels of romantic beauty fans have wanted? She can. No problem!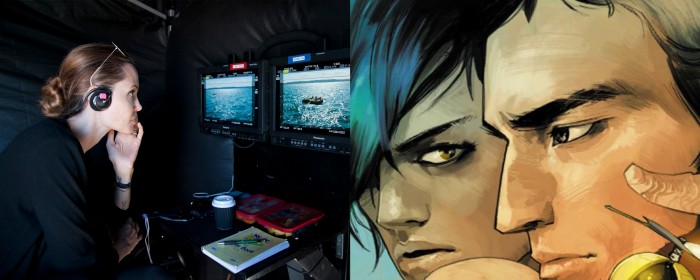 What She Should Direct: Saga
Though the world recognizes her for her celebrity status, Angelina Jolie is not a director to dismiss. Not only has she taken on surprising projects like In The Land of Milk and Honey, but she also shows incredible confidence in directing more intense and traditional films, like 2014's Unbroken. And though By The Sea might have been a bit too much of a personal project for audiences to really embrace, with the right material, Jolie could become one of the best directors out there.
So with that in mind, Saga seems the perfect choice for Jolie to take on. Not only is it a story of a romantic tale set against the backdrop of war (something Angelina is no stranger to), it requires a director who can embrace the genre aspects of the material, while never losing the mature nature that has made Saga such a success with readers and critics. And considering they have worked together before, imagine the great Roger Deakins signing on to be her cinematographer. Jolie could create a Saga movie to be cherished for years to come.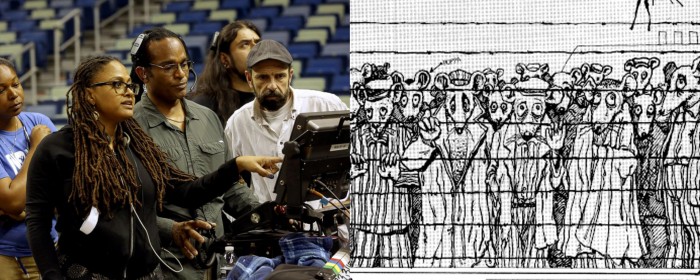 What She Should Direct: Maus
A little while back, there were rumbles that powerhouse director Ava DuVernay was be in the running to direct Marvel's Black Panther solo movie. Ultimately, she turned it down and took on A Wrinkle in Time, which gained her the historic title of becoming the first black woman to direct a movie with an over $100 million dollar budget. And though this title is quite impressive, it is just another amazing addition to DuVernay's already impressive resume. Selma, 13th, and various other projects all prove that Ava is going to be one of the greats.
And with all those incredible movies under her belt, the only place to continue going is to the top – which is why the critically acclaimed Maus is right up her alley. Telling the tale of the Holocaust through animals on the big screen would be quite a challenge, but with the faith many have in DuVernay taking on the equally tough Wrinkle in Time, it's easy to imagine her having the sensitivity to handle the material alongside the necessary technical know-how. The question would be whether she would tell it through CGi or a live-action type of deal (maybe motion capture, like The Jungle Book?), but regardless of which avenue she went, we all know it would be something worth seeing.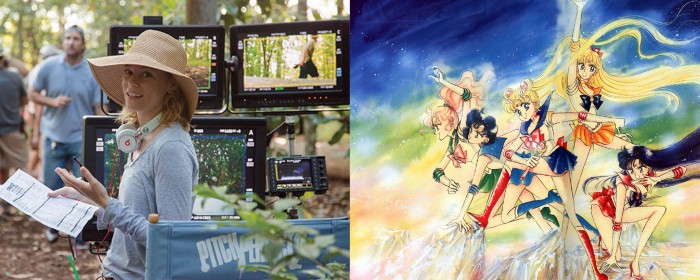 Director: Elizabeth Banks
What She Should Direct: Sailor Moon
It's hard to think that, only a few years ago, no one would ever think of Elizabeth Banks as a big time director. But with Pitch Perfect 2 and the upcoming Charlie's Angels, Banks has shown the world her passion for directing isn't going to disappear any time soon. She also has become quite the producer, with such projects as the original Pitch Perfect and titles like Surrogates under her belt. All of this, plus her obvious acting credits, shows that Banks is a triple threat not to messed with.
So with Charlie's Angels being a nostalgic girl-power team movie, obviously Sailor Moon would be the right project for Banks to tackle. And since she's been part of ensembles in projects like Magic Mike XXL and Power Rangers, Banks would likely have a grasp on the need for diversity and female empowerment within this adaptation. What would this all equal? Hopefully not a Ghost in the Shell situation, and knowing how much of a class act Banks is, I doubt that would happen.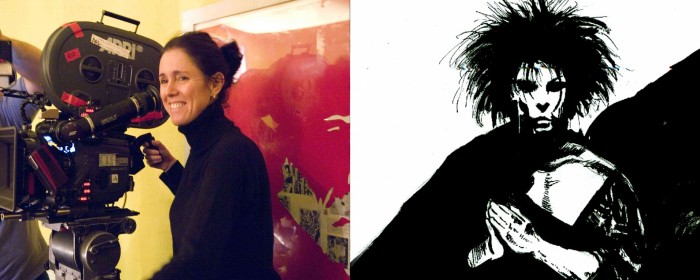 What She Should Direct: Sandman
When most people see Julie Taymor's name, their mind goes to one of two things: the Broadway adaptation of The Lion King or another musical, Spider-Man: Turn Off The Dark. But her filmography is quite lengthy. Known mostly for her Shakespeare adaptations, Taymor has a visual flare that stands out from many directors in the business. Sometimes, her movies result in a quantity over quality situation (Across the Universe), but when working with the right material, Taymor has the ability to use her vivid imagination towards the film's benefit.
A storyteller who sometimes shares those positive qualities is Neil Gaiman, and if you were to ask for the team-up of my dreams, Taymor and Gaiman together would be at the top of the list. Sure, most will want to projectile vomit over the thought of Taymor touching another comic book property after her disastrous Spider-Man musical, but this is Gaiman's Sandman we're talking about. It isn't exactly a series that is meant for a more family oriented crowd. It needs a director with a distinct style, and Taymor has that in spades. So give her a chance, comic book crowd – she could do wonders with Gaiman's complex fantasy series.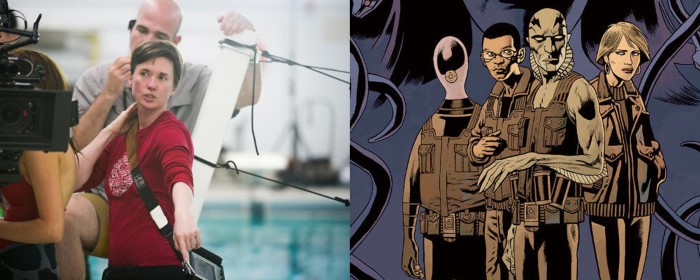 Director: Kimberly Peirce
What She Should Direct: BPRD/Extended Hellboy Universe
Kimberly Peirce is one heck of a director who doesn't get enough credit for her abilities. She started making her name around town with two short films, one of which eventually turned in the feature length Boys Don't Cry, for which Hillary Swank won an Oscar. The film gained Peirce a lot of notice, but she didn't make another feature length film until 2008's Stop-Loss (which seems to be a pattern with successful female directors – the same thing happened to Patty Jenkins). Between film projects, Kimberly has also directed quite a few episodes of TV Shows like The "L" Word and Amazon's latest original series, I Love Dick. She also helmed the recent remake of Carrie.
So with all of those credits, why would Kimberly be a good fit for bringing the BPRD comics, which are set in Mike Mignola's Hellboy universe, to life? Simple: she gets misfits and knows the horror genre. And with the recently announced reboot of Hellboy in the works, there could be an interest to build some sort of cinematic universe and Peirce could be great pick for the job. Peirce would also have an opportunity to flesh out more of the female roles in the BPRD crew, including fan favorites Liz Sherman and Kate Corrigan, who was left out of the live-action Hellboy flicks. With a handle on character driven dramas, large ensemble casts, and a Stephen King adaptation under her belt, Kimberly Peirce is a director that'll fit in with Mike Mignola's universe and be able to chart them into a new somewhat more mature direction than before.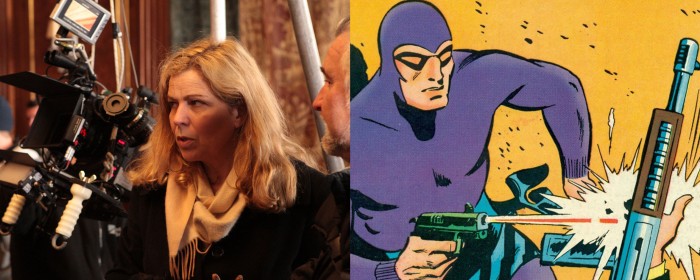 What She Should Direct: The Phantom
When Lone Scherfig came on to the scene with An Education in 2009, no one had really predicted that this National Film School of Denmark graduate would become more than just a TV director in her native country. Yet from that point on, Lone has made her name in the cinematic world, including this year's possible awards contender, Their Finest. Not only does it showcase her talents in directing period dramas, but that she can also handle comedy and action like a pro.
With that in mind, Scherfig is the perfect choice to give the forgotten comic strip, The Phantom, the movie reboot it deserves. Some could argue that the '90s Billy Zane adaptation has its moments, but there was always a focus that seemed to be missing, which Scherfig can bring, without losing the fun of what made The Phantom a classic in the comic world. This would also give her a chance to reunite with actor Sam Claflin, who she worked wonderfully with on Their Finest and who is a great choice for the lead role.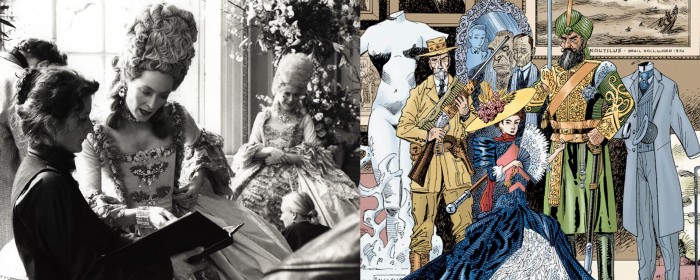 What She Should Direct: The League of Extraordinary Gentlemen
With a great handle on both period films and coming-of-age stories, Sally Potter is one of those unspoken heroes of the directing world. Orlando is the first introduction many had to her unique brand of filmmaking, and with it (and Tilda Swinton's outstanding performance) she left a mark. Unfortunately, her name isn't thrown around as often as it should – with art house films like Ginger & Rose and Yes, she continued to showcase her versatility and range as a filmmaker.
With that in mind, why not continue that evolution by handing her Alan Moore and Kevin O'Neill's The League of Extraordinary Gentlemen? She's proven she can do time jumping stories like Orlando, along with having a grasp on big sets and grand visuals. She's also worked with an incredible range of actors, ones that will certainly improve upon the very dismal results that came from Stephen Norrington's original adaptation. Granted, a lot of those issues in that film came from behind-the-scenes drama, but Potter would be a fascinating choice for this blend of pulp adventure and literary pastiche. She certainly wouldn't make a cookie cutter adventure movie.