VOTD: HBO's 'Real Sports' Segment About An Autistic Savant Pinball Wizard Might Make You Cry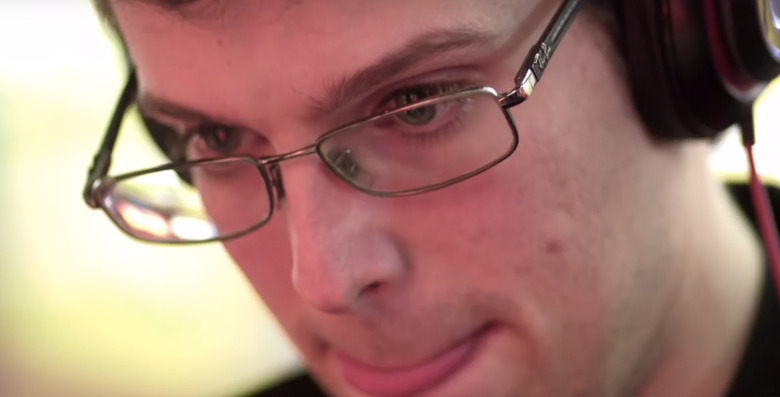 We may receive a commission on purchases made from links.
As someone who opts not to spend much time paying attention to athletics, my familiarity and interest in sports comes in the form of movies about them. Whether it's a drama like Remember the Titans, a comedy like Semi-Pro, a childhood favorite like The Mighty Ducks or a compelling documentary like the classic Hoops Dreams, I have fallen in love with plenty of stories from the world of sports.
That's why I find myself occasionally sucked into a segment from HBO's long-running program Real Sports with Bryant Gumbel. Since the series takes an in-depth look at athletes, teams, training and all the good stuff that is blasted all over ESPN 24 hours a day, 7 days a week in a format akin to something like NBC's Dateline, I'm not usually interested in what's being covered. But every now and then a piece comes along that just connects, and the story of pinball wizard Robert Gagno is one of them.
Watch the HBO Real Sports pinball story after the jump.
With professional video gaming becoming all the rage in the form of eSports, it should as no surprise that in the past decade, competitive pinball has become a big deal for those who are good enough to become professional. One of those players is Robert Gagno, a 28 year old man who is a world champion pinball player. But for Gagno, pinball isn't just a hobby that he's become really good at. It's a way for him to connect with the world that surrounds him.
Robert Gagno is an autistic savant, and until pinball came into his life, he had trouble communicating with his family, which made his interaction with the real world near impossible. But once he finally found that he could lose himself in pinball, he started coming out of his shell, not unlike the story of Owen Suskind, the autistic child who took solace in animated Disney movies as chronicled in the documentary Life Animated, available now on Amazon Prime.
It just goes to show you how important seemingly insignificant things like pinball can be. What is just a silly little game to someone may be so much more to someone else. Whether it's board games, anime, baseball cards, movies, collecting bottlecaps or whatever you find joy in, we all have reasons for loving the things we do, and they just might be the key to our own little slice of happiness we can have for the short time that we're all on this planet.