Universal's 'Dark Universe' Films Will Have Wildly Different Budgets; Warner Bros. Considering Legal Action Over The Name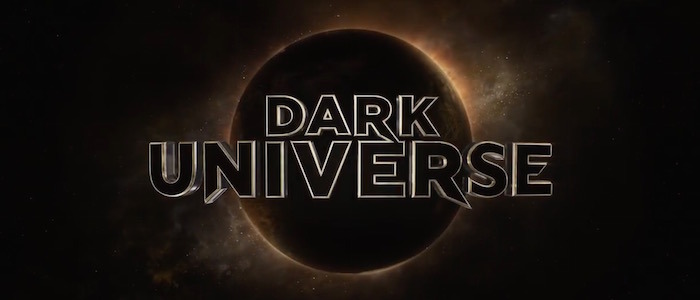 Universal's Dark Universe feels like gamble. What if audiences don't embrace The Mummy? What if their burgeoning cinematic universe built around classic monsters like Frankenstein and the Invisible Man dies on the vine? We'll see which direction the wind blows in the weeks ahead, but with a Bill Condon-directed Bride of Frankenstein waiting in the wings and more movies in the works, Universal seems to be counting on this thing working out.
However, the most interesting thing to note from a new article about the creation of Dark Universe is that not every film will be a giant tentpole release. In fact, a producer who specializes in low-budget horror wants to take a stab at one of the movies.
For those obsessive enough to want every little detail about Dark Universe and Universal's plans for their iconic monsters, this entire Hollywood Reporter article is worth a read. It touches on some things we already knew: that Universal still wants Angelina Jolie to play the Bride of Frankenstein (Javier Bardem is on board to play Frankenstein's monster himself), that the studio is considering Dwayne Johnson to play a new version of the Wolf Man (a rumor that first howled across the internet about a year ago), and that the studio is rightfully nervous about The Mummy tracking for a $40 million opening at the domestic box office (it's budged at $125 million).
Universal Monsters, Done Cheaply
But then there's this interesting tidbit. Jason Blum of Blumhouse Productions, the company behind Get Out, Split, the Purge movies, the Paranormal Activity series, the Insidious movies, and tons of other horror films (both great and terrible) is interested in playing a role in Dark Universe. Here's the relevant information from THR:
What makes Dark Universe intriguing is that — unlike with DC and Marvel — the budgets of the films will range dramatically and could even include low-budget forays. For instance, sources say Universal-based microbudget horror producer Jason Blum has expressed interest in tackling a low-budget monsterverse outing. Also, insiders are quick to point out that Universal doesn't have to buy the IP (as Disney did with Marvel and Lucasfilm) because the studio has the titles in its library, dating to Carl Laemmle Jr.'s reign at Universal when he oversaw a 1931 Dracula and Frankenstein, a 1932 The Mummy, a 1933 The Invisible Man and a 1935 Bride of Frankenstein. Still, despite their long association with the studio, most of the monsters exist in the public domain, so there's little to stop other studios from pursuing films based on the characters.
Blum has built his career and reputation on delivering low-budget horror movies, often to strong box office. Since the original Universal monster movies were B-movies that nobody saw having any kind of legacy, he'd be an inspired choice to operate within this universe. Because I'll come right and say it: a Mummy movie doesn't need to cost $125 million. You can make a good, scary movie about an undead Egyptian monster for less than half of that and guarantee a successful return at the box office! It's a lesson Universal should have learned with The Wolfman back in 2010, which cost $150 million and bombed at the box office.
Who says cinematic universes have to be so expensive? Why can't Dark Universe consist of modestly budgeted gothic horror movies instead of summer tentpoles? We'll see how things proceed, but the news that Universal is open to making films of all sizes and budgets bodes well for a horror movie universe where some of the entries are actually, you know, horror movies. Honestly, I'd much rather see Jason Blum and some fresh talent tackle a classic monster and try to make it scary again than another giant spectacle.
A Dark Lawsuit?
Another interesting tidbit involves Warner Bros., who aren't happy with Universal's chosen name for their cinematic universe. When I initially wrote about the Dark Universe reveal, I joked that WB probably wasn't going to be happy because that was also the working title of their superhero movie that would have teamed up various supernatural DC Comics characters (a project more commonly known as Justice League Dark around the internet). But this may not turn out to be a laughing matter, as THR claims Warner Bros. is considering legal action:
But the name Dark Universe could prove problematic for Universal. Warner Bros. already has plans for the title with a supernatural-themed Justice League movie and a series of announced comic books branded under the Dark Universe banner. Warners is mulling legal action, according to a studio source.
Interestingly, this would pit two of my favorite things in the world (the Universal monsters and DC's supernatural characters) against one another. Because the thought of that makes a tiny piece of my soul die, I hope the studios can avoid meeting each other in court.