Critics Did Not Kill 'Pirates 5' And 'Baywatch' At The Box Office And It's Stupid To Say So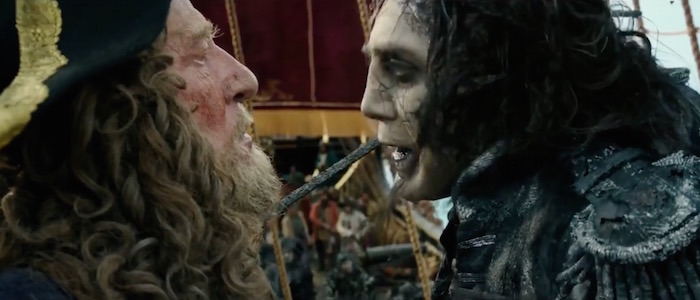 (Welcome to The Soapbox, the space where we get loud, feisty, and opinionated about something that makes us very happy...or fills us with indescribable rage. In this edition: studios are blaming critics for their summertime woes and that's stupid.)
Just a month into the 2017 summer movie season, it's safe to say that things have been rough. May began with a major bright spot, the delightful and exciting Guardians of the Galaxy, Vol. 2, which was welcomed with critical acclaim and has surpassed the 2014 original at the box office. After that, there were stumbles: King Arthur: Legend of the Sword, the first in a proposed six-film franchise, has tanked; Alien: Covenant is likely not going to top $100 million at the domestic box office; and this past Memorial Day Weekend, both Baywatch and Pirates of the Caribbean: Dead Men Tell No Tales underperformed and were met with critical pans. This week, we have the (so far) critically praised Wonder Woman to look forward to, and later this summer, we'll get a new Edgar Wright film, Christopher Nolan's next epic, the latest Planet of the Apes entry, and more anticipated studio offerings. But for now, big movies are struggling.
Who or what is to blame? Are audiences just not responding to these attempts at franchise-building or franchise-restarting? Are people holding out to see other summer movies? If you ask some industry insiders, it's a much more terrifying specter: critics. (Cue the horror-movie music.)
In the days before Baywatch opened, star Dwayne Johnson was defending the film by clarifying that "fans LOVE" it and "critics HATE" it. Once the box-office returns were in, Baywatch wound up with a $27 million five-day weekend, well below the $40 million projections, allowing the notion of critics being the bad guys to set in. Deadline's post-weekend report picked up on this argument for both Baywatch and Pirates 5: "Insiders...blame Rotten Tomatoes, with Pirates 5 and Baywatch respectively earning 32% and 19% Rotten."
As a critic, I'll admit that I treat my power to kill movie franchises with the utmost importance. It's always helpful to read articles like the one from Deadline, which remind me how much power I have. See, as a critic, it's up to me what franchises get to live or die! It's a massive responsibility, and one that absolutely tracks when you think about franchises that keep on trucking versus those that die on the vine. For example, it makes perfect sense that critics' negative reviews can kill a franchise; that's obviously why we're getting a fifth Transformers movie in June, although the second, third, and fourth films in the series have 19%, 35%, and 18% respectively on Rotten Tomatoes. And hey, that's why there's going to be a Cars 3 in spite of Cars 2 getting a 39% on Rotten Tomatoes!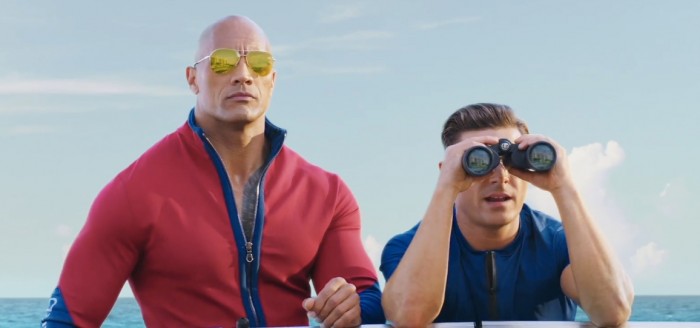 All Snark Aside...
Alternatively, something else is going on. Maybe – and please, hear me out on this – people don't care that much about an adaptation of a 30-year old TV show. Certainly, the snarky comic take on a self-serious TV show worked wonders for 21 Jump Street and its sequel, both financially and creatively. That formula won't always work. 21 Jump Street was a big hit with critics, but it also opened in the middle of March, not the summer; its competition included the second weekend of John Carter. 21 Jump Street opened to $36 million, but against a smaller budget. (Its reported budget was $42 million, where Baywatch cost a reported $69 million. Nice.)
Maybe people aren't as interested in the exploits of Johnny Depp as they used to be. Yes, Pirates of the Caribbean: Dead Men Tell No Tales is going to gross a decent amount of money at the worldwide box office. (The movie is likely to make somewhere in the ballpark of $800 million around the world.) But Depp's career outside of Captain Jack Sparrow simply hasn't borne many successes since he played the Mad Hatter in 2010's Alice in Wonderland. The next year, he played Captain Jack again in On Stranger Tides, which grossed over a billion dollars worldwide, in spite of getting a 32% rating on Rotten Tomatoes. Critics didn't stop that movie from making bank.
There's a simple reason why, and tattoo this on your forehead to pass the message along: critics do not stop any movie from making money. Not only do critics not have this power, no sane critic thinks that he or she has that power. Leave aside, for a brief second, the frequent misuse of Rotten Tomatoes and Metacritic scores by filmmakers, producers, actors, etc. (Short version: just because Pirates 5 or Baywatch have low ratings on Rotten Tomatoes does not mean each critic's review lines up with the rating. A 2/4 review of Pirates 5 is listed as Rotten, just like a 0/4 review.) Critical reaction can hurt or help a film's performance at the box office, but it's never the only factor. Consider Wonder Woman, which has received very positive early reviews. No doubt, if the general critical consensus is that the Patty Jenkins-directed film is worth watching, it may encourage more people to go to the multiplexes. But let's be real: most people, including you, already know if they're going to see Wonder Woman. You may have already purchased your ticket. If an influx of negative reviews suddenly arrives, are you going to ask for a refund? Or are you going to see it anyway, mutter "Damn the critics," and take your chances?
Critics are not without some level of influence, but it is largely unquantifiable. (I loved 21 Jump Street, for example. I was more encouraged to see it because critics enjoyed it. I was probably going to see it opening weekend no matter what.) And, because it apparently needs to be said again: critics love movies. Critics are fans. We don't watch hundreds of movies a year because we hate them or ourselves. We love films as much as anyone else. Critics are not what sunk Pirates 5 or Baywatch. People might be exhausted with the glut of franchises within the summer-movie lineup. People might be exhausted with Johnny Depp. People might just not give a rat's ass about an '80s TV show outside of mocking its slo-mo style. There's not a single excuse to latch onto. The Deadline article goes so far in making critics the scapegoat that a studio source suggested they could stop showing movies in advance. That wouldn't make Pirates 5 any less sucky. Scapegoating critics is safe, but misleading. Critics don't make or break a movie. It's made or broken upon arrival.