'Justice League Dark' Possibly Circling A Surprising New Director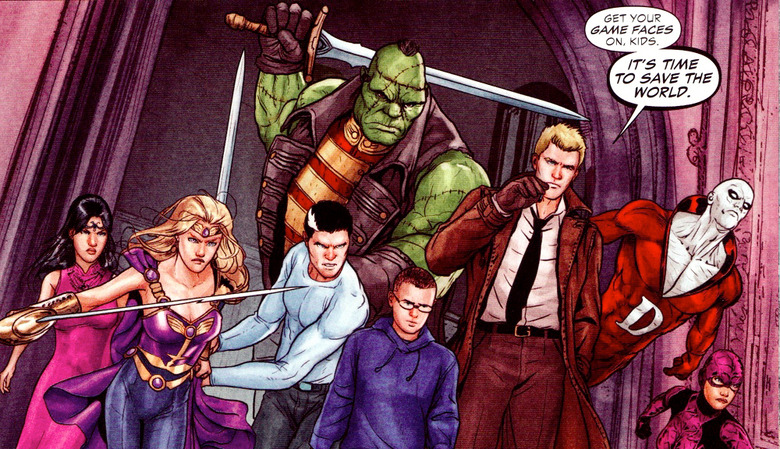 Last week, DC Comics fans were given a bit of bad news as it was reported that director Doug Liman became yet another filmmaker to walk away from the adaptation of the long-gestating Justice League Dark. Since Warner Bros. Pictures and DC Entertainment don't want to waste any time getting this movie together as part of their growing DC Extended Universe, they're already on the hunt for a filmmaker to replace him, and there are a few options on the table.
Not long after news of Doug Liman dropping the position of Justice League Dark director, we learned that Stephen King's It remake director Andy Muschietti was on the studio's list to possible replace him, and now another surprising candidate has just surfaced as well.
The latest Justice League Dark director candidate is Damián Szifron. Don't worry if that name doesn't sound familiar, because he's an Argentinian filmmaker who hasn't fully crossed over into Hollywood territory yet. Szifron garnered acclaim for his film Wild Tales, which was one of the Oscar nominees for Best Foreign Film a couple years ago, and you can watch the trailer for that movie over here.
Though Szifron being considered for the Justice League Dark job might feel like it's coming out of left field, the filmmaker was tipped to script The Six Billion Dollar Man (an update of The Six Million Dollar Man) for TWC Dimension back in 2015. So it's clear Szifron has been interested in expanding his career with a big studio movie for a little while now.
It's important to note though that this latest update on the Justice League Dark director came from the most recent episode of Meet the Movie Press, co-hosted by The Tracking Board editor-in-chief Jeff Sneider. That means the story wasn't firm enough to become news, so Szifron is likely on a list of potential candidates that Warner Bros. Pictures is considering.
We're not sure how quickly the studio wants to have someone locked down for the job, but Warner Bros. was keen on having at least one more film from their upcoming DC Extended Universe lined up go into production alongside Aquaman before the end of the year. Justice League Dark has been in development long enough that it could be ready to go as the next DCEU movie, but we'll have to wait and see how this all shakes out. Perhaps we'll get an announcement in July at San Diego Comic-Con.