Patty Jenkins Talks 'Wonder Woman' Sequel Plans And Deleted Scenes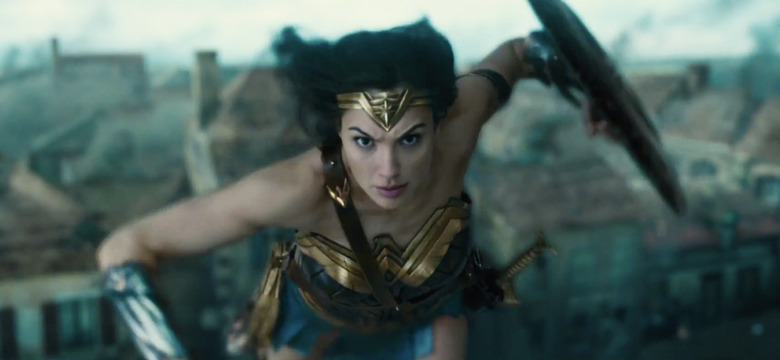 Wonder Woman doesn't hit theaters until the end of the week, but fans are already wondering (no pun intended) if the film will follow suit from the previous DC Extended Universe releases of Batman v Superman: Dawn of Justice and Suicide Squad by having alternate cuts available on home video. The good news is, the movie that we'll see in theaters in under a week is the only cut of the movie that will ever exist, the potential bad news is that means there aren't really any deleted scenes we'll be seeing.
Director Patty Jenkins recently talked about how the long journey to get Wonder Woman on the big screen resulted in a rather finely tuned movie that didn't require much retooling in the editing room, at least when it comes to cutting scenes. Furthermore, the director also discussed preparations that might be underway to get a sequel off the ground.
Find out more about Wonder Woman deleted scenes and the development of a sequel after the jump.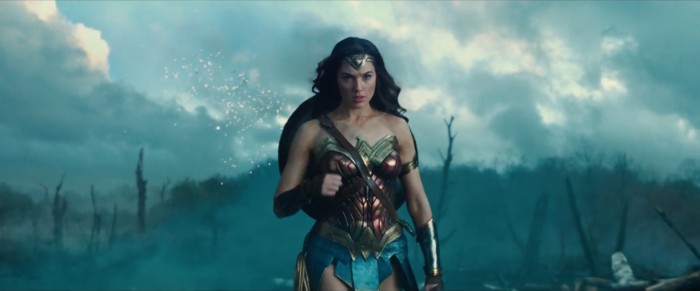 Wonder Woman Deleted Scenes
First up, when it comes to the final cut of the movie, Collider caught up with Patty Jenkins to discuss how the movie changed throughout the post-production process, and here's what she had to say:
"You know, it's not like a long journey didn't happen but what amazes me is how little has actually changed from the first cut other than tightening. Little changes to the final battle, that was really it. I think that what I ended up finding about the final battle was I was hitting emotional points for Diana that I really wanted to hit but I felt a craving for some other kinds of emotional gratification and engagement that we tried to accentuate even more. I think what you learn is rhythm, tone, humor where the jokes are happening but in our case, I just now can finally say all this. We didn't cut one scene in this movie nor did we change the order of one scene in this movie from the script that we went in shooting with."
You read that right, the final cut of the movie has some rearranged pieces, but doesn't have any deleted scenes. Jenkins says one of the biggest changes they made was the walk that Wonder Woman makes into the battlefield for the first time is a different version of the sequence than they originally had in the first cut, but it's just an alternate cut of the same sequence. That's pretty impressive, and it's likely a result of how long Patty Jenkins had this movie in her head before she was able to get behind the camera and make it happen.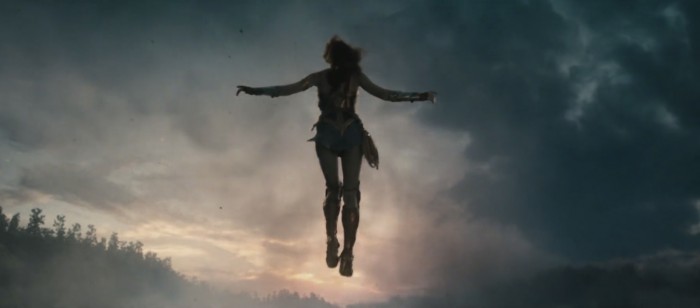 The Future of Wonder Woman
Not too long ago, DC's Geoff Johns indicated there weren't any plans in place for a Wonder Woman sequel just yet while producer Zack Snyder said the opposite a little more recently. So who's right? Well, technically, it's both of them.
Patty Jenkins took some time to talk to Fandango recently, and while Warner Bros. Pictures and DC Entertainment aren't ready to officially announce a sequel just yet, presumably waiting for the opening weekend box office numbers to roll in, that doesn't mean it's not being discussed behind the scenes. Jenkins wouldn't flat out confirm a sequel, but she did seem to hint at one coming:
"It's definitely something I'm very, very, very interested in. I love what we've created and I love the team that I worked with doing it and these actors so much that, yeah, we're all very excited to talk about continuing forward together."
As for what we might expect from Wonder Woman 2, the director has already said that she wants to bring the superhero to America at some point, but beyond that Jenkins says, "I think it's very important that she goes on to be a very international superhero." So we might see her traversing the globe a little more in future installments.
With regards to a possible story for a sequel, Jenkins was asked if we would explore the long time period between World War I and when she shows back up in present day in Batman v Superman. Jenkins wouldn't confirm that exactly, but she did say, "It's something that one will know soon. Like, what she has been doing all of these years, but it's definitely something I have thought a lot about."
For now, we'll just have to look forward to seeing Wonder Woman's first solo adventure in theaters on June 2, but don't expect a scene after the credits to tease any sequel, because this movie doesn't have one.