'Baby Driver' Featurette: Real Cars, Real Locations, Real People And Real Driving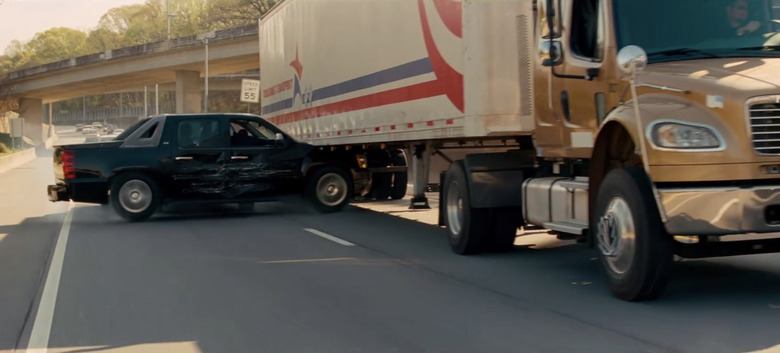 Nowadays it's become easy for blockbusters to use visual effects to pull off insane stunts. It's part of the reason some action movies have become surprisingly mundane. There's just something that lacks excitement about a stunt you know wasn't actually done by anything other than a computer. Even the Fast and Furious movies have taken to having more visual effects heavy action sequences when they used to rely on real stunt driving. But thankfully, this summer brings a cure for the common blockbuster.
Baby Driver is the latest film from writer/director Edgar Wright (Shaun of the Dead, Scott Pilgrim vs the World), and a new featurette reveals that the action flick about a getaway driver trying to get away from his chosen profession is chock full of real stunt driving, with real cars, on real locations, with real people. For real.
Watch the Baby Driver stunt driving featurette after the jump.
One of the most exciting aspects of this movie is all the real stunt driving that was done. Reportedly all of the driving stunts in this movie are practical, and even the actors themselves (at least Ansel Elgort and Jon Hamm) had to go through some stunt driving training of their own, as seen in the video above. Some of the stunts featured in this video alone are extremely impressive, especially that 4x4 getting spun sideways under the semi-truck.
The rest of the Baby Driver cast includes Lily James, Kevin Spacey, Jamie Foxx, Jon Bernthal and Eiza González, but the real star of the movie is going to be the soundtrack that drives the entire movie. If you want to know more about just how important the film's soundtrack is to the movie, read the rave review from our own Jacob Hall, who caught the film at SXSW earlier this year.
To see more from Baby Driver, watch the two trailers for the movie right here, and another featurette over here.
A talented, young getaway driver (Ansel Elgort) relies on the beat of his personal soundtrack to be the best in the game. When he meets the girl of his dreams (Lily James), Baby sees a chance to ditch his criminal life and make a clean getaway. But after being coerced into working for a crime boss (Kevin Spacey), he must face the music when a doomed heist threatens his life, love and freedom.
Baby Driver arrives in theaters on June 28.