'The Jetsons' Movie Now Being Developed By 'Sausage Party' Co-Director Conrad Vernon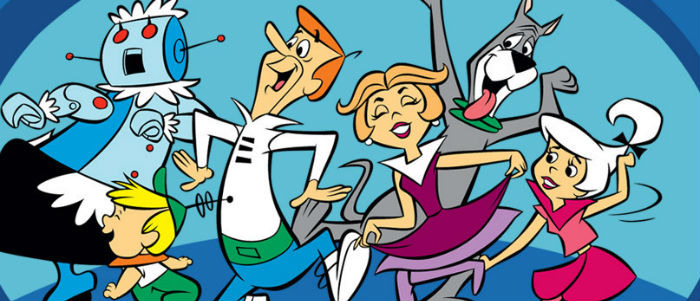 A new big screen adaptation of The Jetsons has been in the works since before /Film even existed. Around the time the live-action adaptation of The Flintstones was released in the '90s, there was chatter about giving the same treatment to The Jetsons. In the mid-to-late '00s, Robert Rodriguez was attached to the project, but he seems to have fallen away in recent years in favor of a new animated adaptation of the classic cartoon instead.
The last we heard anything about The Jetsons as a film property was that an animated movie was in the works at Warner Bros. Animation Group with Matt Lieberman scripting the adaptation. Now the project is getting another kick in the space pants with Sausage Party co-director Conrad Vernon coming on to develop the new take on the Hanna-Barbera cartoon.
After delivering the R-rated animated comedy Sausage Party last year, it looks like Conrad Vernon is ready to get back into the family friendly territory that he previously tread with titles like Shrek 2, Monsters vs Aliens and Madagascar 3: Europe's Most Wanted. And The Jetsons is long overdue for a new movie since the last big screen adaptation came in 1990, delivering us this incredible gem of a movie theme rap song:
What's interesting about The Jetsons is that the original cartoon hails from the 1960s, when sci-fi concepts were a little more goofy and out of grasp. Now that we're 50 years in the future, technology has advanced exponentially, so a new take on The Jetsons would presumably look remarkably different from the original series setting.
Then again, there's a chance that the movie could always take place in another reality where the real world isn't taken into account and the future looks like the one envisioned decades ago. That would allow the movie to adhere more to the style and look of the original series, which could also be interesting to see.
Not too long ago, Star Trek Beyond and Fast Five director Justin Lin created a futuristic version of The Jetsons in a commercial, giving us an idea of what a new version of George, Judy, Jane, Elroy and Astro might be like. If you haven't seen it, check it out:
In The Hollywood Reporter's update, it's not clear if Conrad Vernon is joining The Jetsons and starting development from scratch, or if Matt Leiberman's script is still being used in some form. Either way, it sounds like the project is early in development, so it might be awhile before we hear anything new about the project. Hell, by the time it's done we might actually have flying cars like the Jetsons.