LOL: Tommy Wiseau Stars In Russia's 'Transformers' Ripoff 'CAR BOTZ!'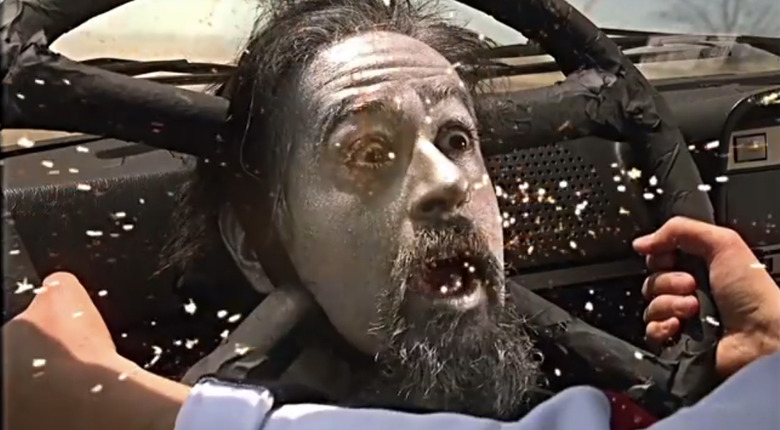 Even though Transformers may be a worldwide box office sensation, it should come as no surprise that there are international rip-offs of big franchises like this. However, Russia seems to be a little further behind the times when it comes to making their own Transformers as evidenced by the trailer for the their own alien automobile franchise known as CAR BOTZ!, featuring none other than The Room star Tommy Wiseau as the President of the United States of America.
Watch the CAR BOTZ trailer after the jump.
Loot Crate made this video as part of a new initiative to create viral videos outside of unboxing their own geeky collectible crates and whatnot and it's almost too good of a parody. Rather than feeling like a goofy recreation of Transformers from Russia, there are times when it feels like it could be a real foreign version of Transformers from Russia. But once Tommy Wiseau shows up, it starts feeling like something you might see on Tim & Eric Awesome Show, Great Job! on Adult Swim some night.
If CAR BOTZ! isn't doing it for you, there will be real Autobots action soon enough when Transformers: The Last Knight hits theaters this summer. The film has been said to be the last sequel in the franchise that will be directed by Michael Bay, for real this time, and if the most recent trailer showed us anything, he's going positively bonkers with Transformers this time, from the return of Dinobots to even more destruction of Earth.